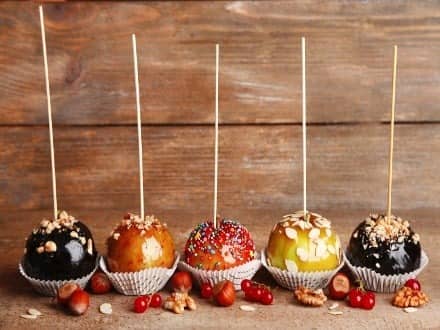 "Inbound means transforming how we do business to be more helpful, more human, more empathetic. It focuses on the whole process of turning a stranger into a delighted customer. Inbound is about matching the way you market and sell with the way people actually want to shop and buy."
HubSpot, State of Inbound 2016
It's that time of year again – HubSpot has just released its eighth annual State of Inbound report. And it's a meaty one – encompassing more than 4,500 respondents from marketing backgrounds in B2B, B2C, small, and mid-sized businesses, which are based in over 132 countries.
To really get to grips with the report, you'll probably want to make a cup of tea, get comfortable in your chair and set aside a couple of hours. In the meantime, we've pulled out five quick facts to give you a taste of what HubSpot found.
1. Conversion is top of the agenda
As marketers, we want to generate leads. More than that, we want to generate high-quality leads, which will turn into customers. Everything that we do as marketers is geared towards this goal, from writing blog posts that pique the interest of our audience, to sending carefully targeted re-engagement emails.
So the results of the report are unsurprising. HubSpot asked: What are your company's top marketing priorities over the next 12 months? And nearly three-quarters (74 per cent) of respondents said that converting contacts and leads into customers is their top priority.
The second most important priority for marketers is growing traffic to their website (57 per cent), followed by increasing revenue derived from existing customers (46 per cent).
2. Driving traffic and proving ROI remain difficult
From an inbound perspective, you can't acquire leads without first attracting visitors to your website. For 65 per cent of respondents, generating traffics and leads is their company's top marketing challenge.
Additionally, 43 per cent of respondents said that proving the ROI of their marketing activities is a top challenge. Marketing teams find it difficult to measure the impact of their work and this, perhaps unsurprisingly, has a knock-on effect on their future campaigns and budget. Marketing, perhaps more than other departments, has often found it challenging to convince the C-suite of efficacy and the concrete rewards of it efforts. Thank goodness, then, for inbound platforms that have measurement, reporting and analysis at their heart.
In fact, for those respondents that calculated ROI, 49 per cent saw an increase in their inbound marketing budget compared to last year. For those that didn't, the figure was lower at 30 per cent.
3. (Inbound) marketers have self-belief
Despite the significant challenges they continue to face, way more than half (61 per cent) of respondents said that they feel their organisation's marketing strategy is effective.
However, interestingly, when this statistic was broken down further, 81 per cent of HubSpot's State of Inbound respondents that primarily conduct inbound marketing feel that their marketing strategy is effective, compared to just 18 per cent who primarily conduct outbound marketing.
That means that inbound marketers are over four times happier with their marketing approach than non-inbound marketers.
4. Outbound marketing is overrated
We already know that the way people make purchases has changed; that people will already have an idea about the solution they require before they speak to a sales person. And the results back this up. HubSpot found that paid advertising is the most overrated marketing tactic – and this view is shared by both inbound and outbound marketers, across geographies and across respondent seniorities.
Overall, more than a third of marketers identified paid advertising as the most overrated marketing tactic.
5. More content is being created in-house
In 2014 and 2015, 46 per cent and 41 per cent of respondents respectively said that staff wrote most of their content. In 2016, this figure rose dramatically to 71 per cent. Executives, freelancers and agency partners are among the other contributors involved in marketing teams' content output.
In all areas, the participation rates are higher, showing that the intrinsic value of content continues to be appreciated.
So there you have it: five quick facts from HubSpot's State of Inbound 2016. And the verdict? Brian Halligan says: "The world is becoming more inbound. It's growing more authentic, less interruptive. And with the findings of this year's report, I think it's safe to say that over the next ten years we're going to see an even more inbound world."