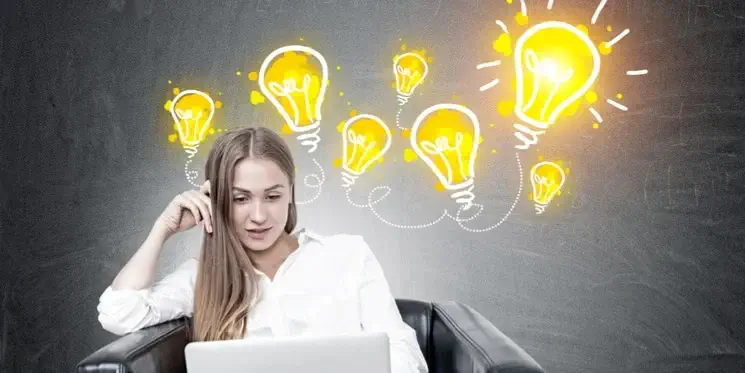 Over the last few years, the Content Marketing Institute's (CMIs) annual report on content marketing trends has become a go-to source for B2B marketers to see how their business is stacking up against others.
Last month saw the release of the eighth annual report. It presents the findings gathered from research with 870 for-profit organisations in North America who primarily sell products or services to businesses.
Here we highlight seven key learnings and what they mean for any business considering, or already engaging in, a content marketing approach.
Content marketing is the norm
91 per cent of B2B companies are using content marketing. That's 9 in 10. So if your business is that 1 in 10 still standing on the sidelines, it's time to spring into action before you get left behind.
Really it's no longer a question of whether or not to use content marketing, but rather a question of 'how can we get the most out of it?'
If you are already using content marketing, to avoid drowning in the sea of competitor content, make sure your content speaks directly to your buyer personas, and that you're sharing it in ways that will reach them, at the right time in the buyer's journey.
It's all about building audiences
Yes, you want to convert leads into customers. But content marketing isn't just about filling the pipeline. It's more than that. You want to build an audience base that count on you for information and advice, and that will seek out your expertise.
It seems most B2B companies finally understand the rules of the game. 80 per cent agreed that their organisation is focused on building audiences - an 18 per cent increase on last year.
This is great news. Businesses truly get what content marketing is all about.
If you're not sure you've quite got this way of thinking anchored down, in the words of the CMIs Ann Handley, "Think audience, not leads".
Think about who your target audience are, research and develop your buyer personas, and create content that allows you to build true relationships with your prospects and customers.
Strategy counts
Just 37 per cent of B2B marketers have a documented content marketing strategy in place. A further 38 per cent say they do have one, but it's not documented.
As they have in the past, those with a documented content marketing strategy report higher levels of overall content marketing success than those with a verbal strategy only, or no strategy at all.
So if this is the case, why aren't people taking strategy seriously? Most say it's because they're a small team (67 per cent) or that they don't have the time (44 per cent). Lack of buy-in from execs or cohesion among departments are other factors blocking the way.
Content marketing is no quick and easy solution to increasing your customer base. It takes time, commitment, and the right skills. But not giving strategy the attention it needs is one sure way to sabotage your efforts.
Building an effective B2B content strategy is simpler than you might think. Ask yourself what your marketing goals are, identify who you need to engage with, and draw up a schedule for creating informative and educational content that enables you to engage with them.
Even if you're the sole marketer for your company, it's worth taking the time to think about your goals and audience before going full steam ahead.
Creativity matters
74 per cent of B2B marketers agree that their organisation values creativity and craft in content creation.
This is great news for writers who may be banging their head against a wall trying to convince senior leaders to give them artistic license. Crafting effective content relies on creativity. Creativity can transform a piece of writing into compelling content that has the power to inspire and influence an audience. And it allows you to truly differentiate yourself from the competition.
So don't be afraid to be more creative with your content. Let's face it, in recent posts we've used cake as an analogy for content promotion and discussed how an inbound agency is better than a unicorn.
The point is, your audience are human. Using a little creativity to make your content more compelling, more digestible, and more reflective of your personality can only be a good thing.
Video is taking off
72 per cent of B2B marketers are using pre-produced video for content marketing purposes, compared to just 60 per cent a year ago.
This rise in popularity has transformed video content from novelty to necessity for the most successful inbound marketing strategies. But why is everyone jumping on the bandwagon?
The B2B buying journey is more often than not, a long one. Buyers are researching and gathering information about potential companies and solutions long before they reach out to them directly. And they need details. They're not just buying a toothbrush.
Video is a great way to give buyers the depth of information they seek, and build a more meaningful connection with them at the same time. Videos that answer their questions, bring your product or service to life, or build brand awareness can be powerful tools for moving prospects along the sales funnel.
LinkedIn wins for B2B, but what about Facebook?
It's no secret that LinkedIn is the most powerful platform for sharing B2B content, so it will come as no surprise that 97 per cent of businesses are using it. Twitter (87 per cent) and Facebook (86 per cent) are also popular choices for distributing content.
LinkedIn, and perhaps Twitter, feel naturally right for B2B. But will you attract the right audience through Facebook? Your business customers are people too, and technology has allowed the line between work and home to blur. So with 1,871 million people worldwide using Facebook compared to just 106 million on LinkedIn, it could be worth a shot.
Our tip? Make sure you're sharing content on LinkedIn. At least when buyers are logged into LinkedIn, they're more likely to be in the frame of mind for connecting with your business than they would when posting their latest holiday photos on Facebook. But many businesses find great opportunities from Facebook, so give it a go, analyse the results, and see if it works for you.
To outsource or not to outsource?
Over half (56 per cent) of B2B companies outsource at least part of their content marketing. That leaves 44 per cent who are doing it all in-house.
Amongst those who are turning to third-parties to help, most (47 per cent) are outsourcing the content creation. Less common is outsourcing content promotion (23 per cent), measurement (11 per cent) and strategy (9 per cent).
If you're a small team lacking the resource (or the will) to create content yourself, appointing some external help can be a viable option. Whether you turn to a freelance blogger or a full-service inbound agency, you can find a solution that works for you.
If you're already using content marketing, hopefully, this blog post will have given you some food for thought about how you can get more from your investment. If you haven't yet jumped on board, perhaps it's time to follow suit.