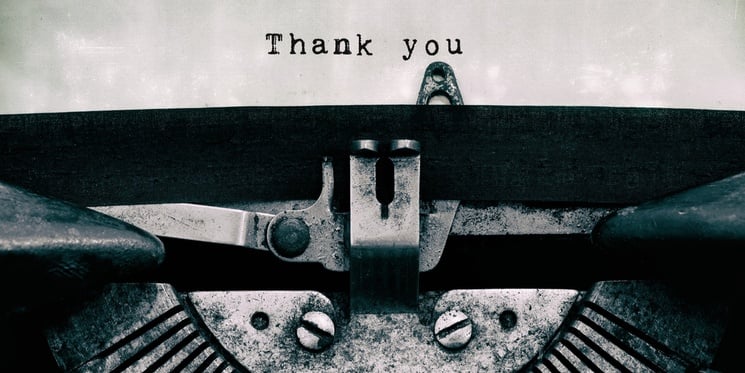 A thank you page is the web page that your prospects are directed to after they've filled out a form on a landing page. But while it's the final stage of the conversion path it's no means the end of the story.
At the heart of a thank you page is the simple act of saying "thanks." But beyond that it has the potential to do so much more - in creating a great first impression, enhancing your prospects' experience of your website and building on the trust that they've demonstrated in you.
Crucially too, your thank you pages can be invaluable in helping you to qualify your leads, to decrease your bounce rate and to improve engagement with your brand.
In this blog post we explore the 6 best practices of successful thank you pages that will enable you to further engage with your B2B prospects, improve your conversions and bolster your inbound marketing efforts.