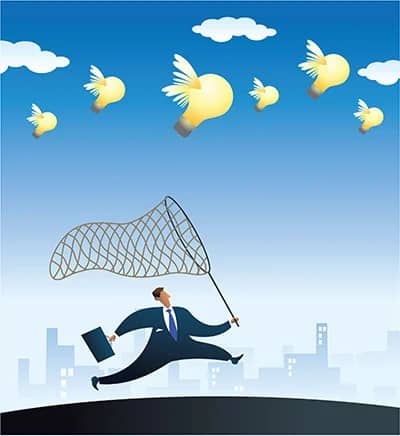 Last week we looked at the value of link backs and the importance of link building for B2B businesses and why they have a vital role to play in your overall digital marketing strategy. In this week's post we examine some of the methods you can employ to expand and enhance your site's network of links.
There are many different ways to build links to your site and you should utilise those which are the most practical for your business and that you think will be the most effective in reaching buyers.
Article marketing
Article marketing is a great way of promoting your business in its own right, but it is an even better way of spreading links to your site far and wide. One of the most common ways to go about article marketing is by submitting articles related to your field to relevant article directories. Other sites and users are then free to reprint your work, with the inclusion of a 'resource box' which includes your details and a link to your site. The key to getting the most out of this type of link building is to produce great content that people will genuinely want to share.
Guest blogging
A similar but more targeted way link building and getting quality links back to your site is by guest blogging. Many sites are happy to include guest posts on their blogs which are written by those with specialist knowledge in the industry. One particular benefit of this is that by specifically targeting blogs who themselves are respected sources of information in your field and which rank highly in the search engine results pages, you can gain some particularly valuable, and relevant, links.
Sharing video content
Many busy B2B buyers would rather watch a short professionally produced online video than sift through reams of written information, and when they see one they like, they can share with colleagues and their networks with embedded links back to your website.
Online press releases
Press releases remain an effective way of getting the word out, even in the digital age. But in terms of SEO they have developed another benefit. Along with your announcement and any relevant keywords the online press release should carry a link back to your site. This can provide a particularly valuable source of extra traffic and link building, as press releases have the potential to rank highly in online news feeds, such as Google News.
Link exchanging
Link exchanging has got a bad name since it was exploited by black hat SEO's and automated systems in the past, but it still serves a purpose in link building. The good type of link exchanging involves simply talking to a site relevant to your own, to see if they'd be interesting in putting a link to your site on theirs, in exchange for your reciprocation. When doing this, remember that the best links come from sites which themselves rank highly in the search engines.