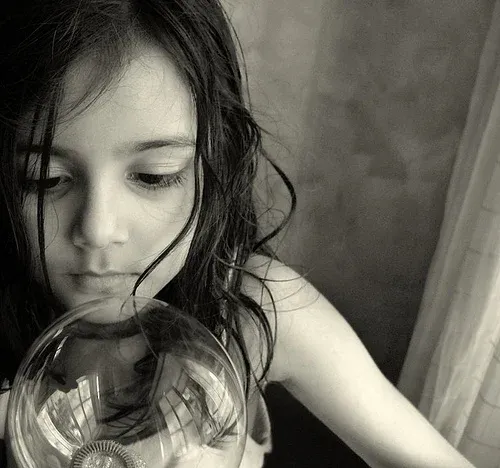 So if you're a keen reader of marketing blogs or news articles, you can't have missed the plethora of "predictions"/"future trends"/"objectives" type posts that inevitably appear at the advent of a New Year. Some extremely useful and credible, and some frankly not so…
Rather than try to search arduously for our own "new predictions for 2013 that no one else in the field can possibly have thought of", we want to recognise here the thoughts and aspirations of some of the best minds in inbound marketing and applaud their convictions for the coming year.
So here's our list of the five most salient and sage predictions and objectives for 2013 from the thought-leaders in our industry:
1) "We can do better than this" – Jonathon Colman
If you only read one piece highlighted in this post, read this one from the wise and candid Mr Colman. Not strictly a prediction, but surely an aspiration that we should all sign up to for the coming year and beyond: to avoid creating the banal and the expected and instead, to create work that challenges, inspires, stimulates and generates conversation.
For Mr Colman, remarkable content – a much over-used phrase – should no longer be a platitude, rather it is an obligation on all those in the inbound marketing world to produce the remarkable, something which causes the audience to take notice, which challenges it to change. Well said Jonathon Colman - we salute you!
2) Time to challenge the status quo in your industry – Marcus Sheridan aka the Sales Lion
In the same vein - in his overview of what content marketing methods to use to dominate in 2013 - Marcus Sheridan highlights the importance of challengingreceived wisdomin your field. He cites an example of how making a significant process change away from what everyone else in his industry was doing, ensured that his business has enjoyed enormous success, by bucking the status quo.
The same will be true of those that are brave enough to push boundaries, against industry norms. Your business may be in a sector that has traditionally been fearful of using blogs ("what if readers write comments that our legal department won't like!") Maybe there's still no one using video in your industry yet ("who wants to see us talking about how we manufacture components?")
As the Sales Lion, points out just because it isn't being done by everyone else in your field doesn't mean it shouldn't be – be the first adopters, and don't be afraid of failing and learning from those mistakes.
3) Visuals and video will play a more important role – Joe Pulizzi
Blogging for the Content Marketing Institute, Joe Pulizzi anticipates – among others – the growing significance of visuals and video in the Institute's annual list of predictions for the forthcoming year. With the booming popularity of platforms like Pinterest, Slideshare, and, of course, YouTube, creating dynamic visual work will be central to capturing and keeping audience interest for your business. Cognisant of the earlier comments from the Sales Lion, perhaps 2013 should be a time to leave behind any previous nervousness and embrace visual and video as a means of reaching new potential customers.
4) Content in Context
Something we've blogged about previously, but bears reiterating – marketing for the coming year and beyond needs to be more about the audience it's aimed at. Thought-leaders in the marketing world at Hubspot and Gleanster underline how key it is, at this time like never before,for content to be specifically tailored to the individual customer consuming it, as Hubspot asserts in its Insightful Marketing Predictions for 2013: "context is content's new best friend".
This means creating an experience that is personalised and relevant, that is built on your business "Asking, Listening and Observing…" its customers, and is motivated to create deeper relationships with them.
5) Real-time Marketing and Newsjacking will be de rigueur
As maintained by (amongst others) industry stalwart, David Meerman Scott, 2013 will see more organisations creatively utilising real-time events and news to leverage their marketing activity with their customers. Newsjacking, as you will be aware, is all about being able to steer the wave of enthusiasm for a breaking news story towards your business by creatively introducing – in real-time – a different perspective on that story to the media and socialsphere. Anticipate more companies looking for ways to bask in the PR glory that comes from clever newsjacking stunts, and similarly, the fall-out on those that do this inappropriately or poorly.
So there's our short list of what content marketing trends to look for in the coming year, compiled from the best of the rest. Agree with our choices? Have we made a glaring omissions? What would make your top five? Please comment below and share your thoughts for 2013.
Image by nandadevieast