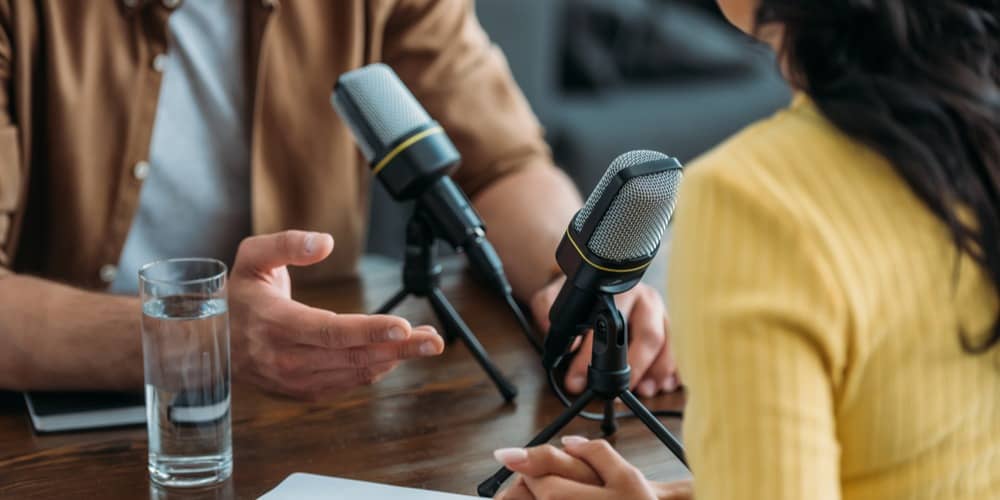 The first podcast I ever listened to was Serial. The twelve-part series followed a reinvestigation into the 1999 murder of a high school teen and the ex-boyfriend convicted on supposedly little evidence. I was gripped. Is he innocent or guilty?! I still can't decide...
And when I spent most of last year travelling around Australia in a campervan, it was podcasts that fuelled many of the long stints of our 30,000km trip - as well as a lot of coffee and some epic snacks of course.
Once a niche hobby, podcasts have now become fully mainstream. And this is the essence of a recent article by Jayson DeMers. Writing for Forbes, he discusses the popularity of podcasts and their subsequent potential for content marketing.
DeMers highlights how the rise of smartphones means it's easier than ever for people to download and listen to podcasts, and that the difficulty of reading on small screens is pushing people to audio and visual content. He also attributes the popularity of Serial for helping drive a 'new wave' of podcast listeners - the first two series reached more than 230 million downloads.
The article reveals some clear advantages of podcasts for content marketing; they're easily digestible, highly shareable, and by creating both blogs and podcasts, marketers have the opportunity to reach a wider audience. DeMers also likens podcasts to evergreen content, as once recorded they'll be available indefinitely.
He also gives some tips for successful podcasting. Most noteworthy is his advice to integrate your podcasts with other mediums, e.g. embed them into blog posts and reference other content within your podcasts.
But are B2B buyers listening to podcasts? A recent survey of more than 2,700 LinkedIn members worldwide found that over a third (36 per cent) listen to podcasts. And amongst senior-level decision makers - i.e. department heads, VPs, owners, and C-suites - 44 per cent are listening. These findings certainly suggest podcasts may be a solid way for B2B marketers to connect with decision makers.
Whether the podcast trend is here to stay, or will hit a peak only to be replaced by the next trend, one thing for sure is that they certainly won't replace written content. Rather, having a mix of written, visual and audio content will ensure you appeal to a wider audience and provide you with more opportunities to connect with customers and prospects.
We're in the midst of a podcast popularity boom. As of the end of 2016, more than 57 million Americans are currently listening to podcasts on at least a monthly basis—which was up 23 percent over 2015. This represents a massive share of the market, and podcast topics are extraordinarily diverse. It has many content marketers wondering: is this a good way to boost a content marketing campaign?

https://www.forbes.com/sites/jaysondemers/2017/06/02/coul