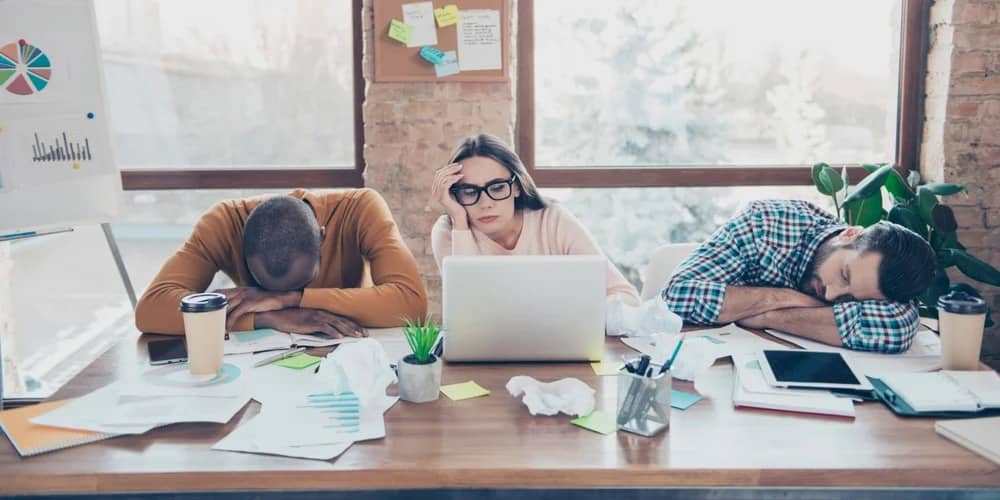 As the nation endures another midsummer Monday, we're collectively nursing sunburn and sore heads, distracting ourselves with thoughts of lilos and pina coladas.
And as we wilt in the scorching weather, it's safe to say we're not exactly peaking when it comes to productivity right now.
I don't know what it is, but something about summer makes living on the edge so much more acceptable.
If you ever needed a better excuse for a gin at 11am, how about the unequivocal "because it's summer?"
BBQ over a gym workout? Why not? "It's summer!"
No matter how much we love it, summer can be the ultimate robber of productivity. And as those late nights rack up, energy levels deplete and to-do lists grow.
Because guess what? Work still needs to get done.
It's what's known in the business world as the 'Summer Slump.' When 'out-of-office' notifications dominate your inbox, and deadlines become bendier than the weekends. Meanwhile, some people vanish completely for weeks at a time.
But according to this article, we can maintain a viable level of control and order over our professional lives, without refraining from the summer fun and festivities.
These 5 tips for staying motivated and productive during the summer months are all completely achievable. My favourite?
Owning the mornings.
Taking advantage of the longer days and cooler mornings can be the kickstart we need to get that momentum when we need it most.
It reminds me of the infamous book 'Eat that Frog' - aptly named after its underlying message. The metaphor 'eat that frog' promotes the act of tackling your most onerous task first thing in the morning, as a way of mitigating any procrastination. Procrastination is the enemy of productivity, and it breeds like wildfire.
So take advantage of the longer days; wake up earlier and get your most dreaded task done and dusted, whether that be your daily workout, a report, presentation, or an email you've been putting off.
Once you've ticked that off your list, the feeling of accomplishment that follows will last long enough to power you through the rest of the day. And you'll enjoy that pina colada so much more.
If you find your productivity taking a nosedive at this time of year, you are not alone. In fact, the so-called "summer productivity slump" is believed to affect a surprisingly large amount of people.

And it's easy to see why. If you're staring out the window at a warm summer scene, productivity is probably quite far down the priority list. Nobody wants to be cooped up behind a desk while others play outside. So, how do you ensure you get the important tasks done during these tempting months?