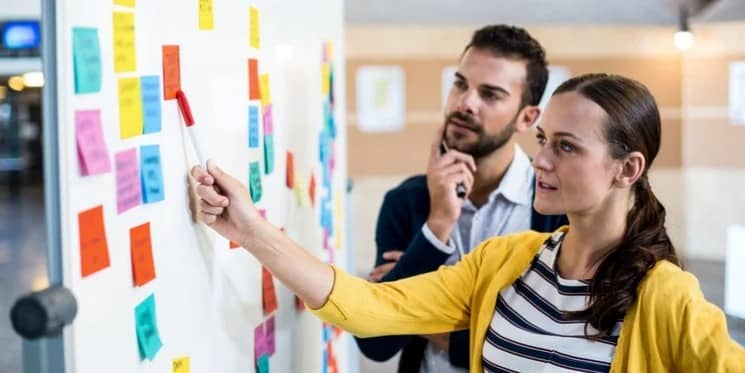 Professional services firms have traditionally relied on referrals to grow their customer base. However, this method curbs your potential reach - your network is limited to your current clients and who they know.
And with 71 percent of B2B buyers starting their search online with no provider in mind, it's no wonder more and more professional services companies are moving to a content marketing approach in a bid to reach a wider audience.
The idea is simple: creating useful, informative and valuable content increases your likelihood of being discovered by potential clients looking for what you do.
But your content needs to be aimed at the right people - your target customers. It needs to attract (and maintain) their attention.
You probably have a good idea of who your buyers are already; the industry they work in, the size of their business, and their role in the company. But have you ever attempted to define exactly who you are selling to?
This is where buyer personas come in. Creating buyer personas provides you with a clear picture of your target customers, so you can create content that resonates with them.
What are buyer personas?
Buyer personas are semi-fictional representations of your ideal customers.
They go beyond the demographics and capture what drives them, how they proceed on their buyer's journey, and what a successful purchase looks like to them.
They incorporate likes, dislikes, habits, and behaviours, as well as motivations, concerns, and where they spend their time online.
Good buyer personas help answer questions like:
What messages should I focus my content around?
What questions do I need to be answering?
What types of content should I create?
Where should I share my content?
A good rule of thumb is to identify two or three types of people that represent your current customers and prospects, and create a buyer persona for each of them.
Step 1: Analyse internal data
Your sales and marketing teams will have a great deal of data about both your current customers and prospects. The first step in creating buyer personas is to gather and analyse all this intelligence.
Your marketing team should have data on where your current online visitors are located, how they found your website, and details about their demographics and the types of roles they are in. They may also have collected data through previous market research, such as customer satisfaction surveys.
Your sales team have a strong awareness of the types of customers your business attracts, what they want to achieve by investing in a product or service like yours, and what the common objections to purchasing are.
All this information can be gathered to help you create an initial sketch of your buyer personas.
Step 2: Interview your customers
Naturally, the best way to really understand your ideal customers is to speak to them.
Reach out to some of your existing customers for a short interview. They've already bought into your service and engaged with your company. And chances are they'll be happy to take the time to speak with you.
It's also a good idea to speak to prospects who haven't worked with you before. Use the data you'll have in your CRM to identify who might fit your buyer persona. Consider also speaking to "closed-lost" prospects, who chose to work with a competitor. They'll be able to provide useful insight on how and why they concluded that your solution was not as good as the one they went with. You could also speak to prospects who decided to stick with the status quo to uncover potential barriers to your solution.
The most convenient way to conduct your interviews is over the phone. Just a short 20-minute conversation can enable you to uncover important insights. Or if your customers are local, drop in and have a chat with them. Seeing them in their place of work will help you build a stronger understanding of a day in their life.
Step 3: Build buyer persona profiles
All the information you've gathered needs to be compiled to create a living 'go-to' document that describes your buyer persona in detail.
This document, or 'buyer persona profile' should be shared with all personnel across the business. Not only will they help you create genuinely helpful content, but it will create a universal language across your whole business, bringing everyone onto the same page when it comes to understanding who your customers are.
The most successful professional services companies put their buyer personas first when creating content. Your buyer personas should guide every element of your content marketing. Each time you create a blog post, eBook, podcast or any content, you should be thinking about how you can connect with the people your personas represent.