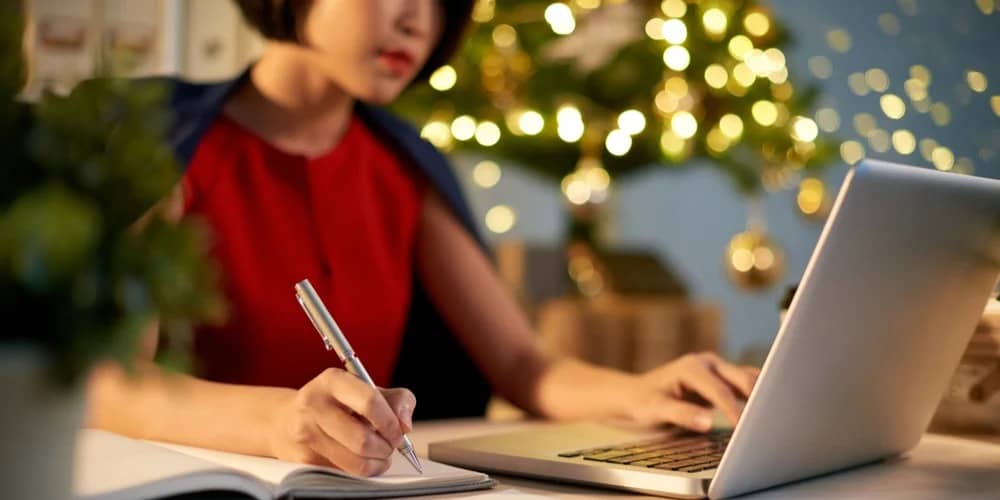 2017 has been quite the year. In politics we've seen Trump sworn in as the 45th President of the United States, Brexit negotiations start, and on a more positive note - the resignation of Mugabe.
Elsewhere we've seen Prince Harry and Meghan Markle announce their engagement, Toff crowned as Queen of the Jungle, and in a gripping season 7 finale of Games of Thrones, we found out who Jon Snow really is.
It's been an eventful year for me personally too. I've gained a new job, a new house, a fiancé, and a dog. Thankfully it's all positive stuff, but honestly? I'm exhausted. So with Christmas only a mere few days away, I'm looking forward to some time out to switch off and relax.
If you're one of the many whose companies close their doors between Christmas and New Year or you have chosen to book the time off yourself, like me, you're probably counting down the days until you finish for the year.
In fact, for 57% of us, Monday 18th December is the day we mentally clock off from work. So you've probably already got one foot out the door...
The same survey revealed that 42% of us are doing our Christmas shoppingonline at work, 12% of us are taking longer lunch breaks, and 4% are calling in sick just to avoid those final few days in the office.
Why? Because we're too excited to focus, we've too much to plan for the festivities, or simply because workloads have slowed down.
But when the time arrives for the long-awaited Christmas break, actually being able to make the most of some downtime can be easier said than done. Even if you switch off on Christmas Day itself, for some people it can be all too tempting to check your work emails in the days that follow, albeit whilst working your way through the remaining turkey and washing it down with yet another glass of wine.
But what about taking time out from non-work-related pressures? For me, there's painting to be done in the new house and a wedding to plan. But if all I do is put the time and energy I would be putting into writing blog postsinto organising my personal life, am I really "switching off"?
With a plethora of mindfulness and wellbeing blogs, we're not short of content telling us how to relax and be present. To help me switch off this Christmas I'll be taking a step away from my phone and revelling in time with friends and family.
We can all benefit from a digital detox, and Christmas is the perfect opportunity. While admittedly I can't bring myself to completely turn off from Instagram, I'll certainly be avoiding any mindless scrolling while surrounded by my nearest and dearest.
OK so there'll be some family you'd rather not spend time with - your boring in-laws or your overly critical aunt - but for those loved ones we do want to cherish our time with, we need to make sure we focus our energy into really spending time with them.
What else to do with all this time off to ensure you get a relaxing break? Dust off the Trivial Pursuit or Cards Against Humanity left untouched since last year, get out for a walk, and pick up that book you've been meaning to read.
I know what most of us here at Equinet will be reading this Christmas break - the latest choice from our book club, Sarah Knight's 'The Life-Changing Magic of Not Giving a F**k'. We're sure to pick up a few tips for a more stress-free Christmas in there too...
Monday 18 December is the day more than half (57%) of employees admit to clocking off from work mentally - meaning productivity across the UK is about to hit the floor. A survey of more than 2,000 people found, as Christmas creeps ever closer, employees admit to a whole raft of distractions from their everyday work duties, such as...