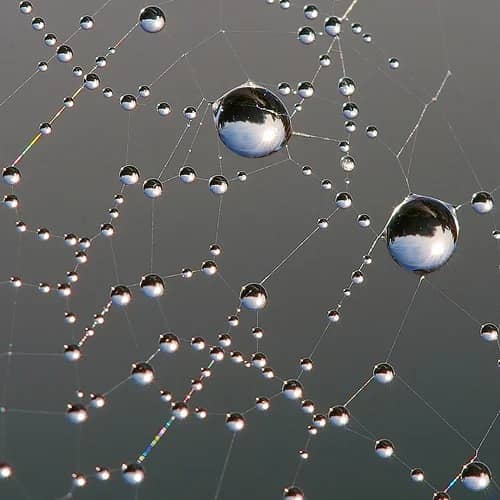 As a savvy marketer, you're fully aware of the importance of content marketing in building fruitful relationships with your customers; if you read our blog, you can't get away from it! However, it's no longer considered sufficient just to have great content; in order to increase your audience engagement, your content marketing must have 'context'. Behavioural targeting – knowing what a prospective customer has recently bought online, watched, read, or browsed – is definitely useful; however, it only shows past behaviour. If you want to understand a user's likely future intent, you need to understand their multiple 'contexts'.
So what does 'context' mean with respect to B2B content marketing? Well, it relates to the 'what and when' of a content marketing strategy. It's about not only making your content valuable and engaging, but also about increasing its relevancy.
Successful context marketing comprises three variable elements – social, local and mobile – known collectively as 'SoLoMo': the social element involves harnessing the context in which prospects share content; data on location-based social media sites for mobile devices (like smart phones) illuminate the local context of a user; and as more of us depend on mobile devices for online activities, the context of content consumption is constantly changing.
The key word is 'multiple': Tom Wentworth recently wrote on Mashable, "You might be a 45-year-old technology manager who likes jazz and runs marathons, but you're also a husband, a son, an uncle, and a friend — and your purchases reflect all those different contexts." When you then add 'SoLoMo' to your contextual mix, you'll begin to understand why context needs to be at the centre of each of your marketing activities.
Take Amazon as an example of best practice context marketing: it is truly expert at gathering data about us to present information at what appears to be the perfect time, and in a manner that feels helpful instead of intrusive. Examples include suggestions of items similar to those we're considering, a list of what other people went on to buy, online reviews of what we're looking at, emails when new titles become available from authors we've read etc. It's as though they're doing their best to help us.
How to be an effective context marketer
Begin by owning and understanding the persona[s] within your audience, including related interests, activities and pain points – even negative interests can be effective.

Study how users navigate your site, e.g. if User A comes to your site for the first time, navigates to a specific product category, and sorts by price, low to high, you can make an educated guess about the type of product the visitor is interested in and their propensity to be price-conscious. Alternatively, you see that User B always downloads papers or views blog posts on a particular theme, so you will want to keep them informed of any other content that you produce in their area of interest.

Traffic source also offers a picture of how the user found your company. Search keywords can be the first signal of customer intent.

You can trigger relevant offers using location, e.g. perhaps your business is running events across the country; ensure your prospects get details of the event local to them.

Social media can provide authentic insights into your users: Facebook 'Likes' are explicit statements of interest, as are "retweets" on Twitter - ensure you're targeting your users with relevant content offers.

You will have lots of data available in your CRM system for existing customers – use it! Apply your data to your content marketing programmes to ensure relevancy.
With marketers beginning to realise the increased impact to be gained through delivering excellent content 'in context', there are now software products appearing on the market to help you do that. For instance,HubSpot 3 allows you to use smart forms on all of your landing pages, which recognize the context of a lead's visit and know whether or not the lead has already filled out a form.
Additionally, CTAs (calls to action) within Hubspot 3 have smart capabilities, too: new software knows which CTAs your leads have already seen and/or clicked through, so it knows when to show different CTAs, and even which types of CTAs to show.
Automatic follow-up emails (or workflows) can be sent to your leads, depending on what they click on or sign up for. As more people visit your site and more leads make repeat visits, the software learns about each user and becomes increasingly personalised; by offering only what each lead needs, you're able to increase your conversion rates faster and create a user-friendly experience.
Creating remarkable, relevant content is key to driving traffic to your website. But when content is delivered in the context of where the user is in the purchasing cycle – delivering the right message to the right person at the right time – it takes your content to a new and more powerful level.
Image by luc.viatour