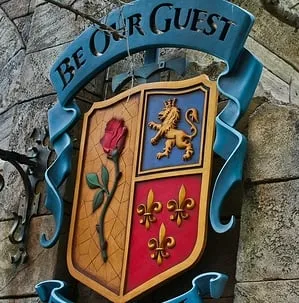 We can't be the only business with a blog that has seen an increase in the numbers of requests received (some welcome, others not so) for guest posts, both from those wanting to post on our blog and those wanting us to post on theirs!
The guest post, it could be argued, is fast-becoming B2B blog currency; so it's worth asking why that is, identifying some of the challenges associated with it, and exploring how carefully negotiating these hurdles could bring benefit to your existing inbound and content marketing activities.
Guest blogs, valuable content, and SEO
Guest blogging done successfully - in conjunction with well-selected and reputable blog writers in your field, can deliver significant benefits for your business - in terms of profile, authority, perspicacity and originality to your online content.
And these advantages won't just be appreciated by your readers. As we explored in an earlier post, search engines now focus much more closely on the presence of content that is likely to be useful to the reader (as evidenced by ongoing algorithm changes in Google, for instance). Blogging and guest blogs fall naturally into this category.
As a Google spokesperson explains in the video, search engines effectively measure which bloggers are the most respected and authoritative in their field, and rank search results accordingly. Let's not forget also the importance of Google Authorship, in this regard, whereby writers' authoring history and writing are included in search results, alongside links to their posts.
Guest blogs can also be very effective at boosting the number of backlinks to your website, whereby good, helpful and informative content on your site is recognised and "endorsed" by other people via backlinks on their platforms, sites or blogs.
It is clear then that - on top of the advantages around acclaim and authority - the presence of high-quality guest content on your blog is also likely to be beneficial to your search engine rankings; just as the presence of your high-quality guest posts on other people's blogs is likely to afford them exactly the same benefit.
The "how to" of guest blogging
With Google's earlier advice in mind, it is clear that pitfalls abound for those attempting to "play" guest blogging, or ride roughshod over the true value of quality guest content to your blog. So, seeking out some excellent advice from those in the field, we've put together a brief guide which addresses just some of the "dos and don'ts" of B2B guest blogging, both from the point of view of the guest blog writers and the host blog.
Do prize author credentials highly – If you're the manager of the host blog, research potential guest blog writers and see what content writing they've already done (see Google Authorship, for instance, above). Ditch anybody whose own blog or guest blog content has the slightest whiff of "spaminess" or link-stuffing, or whose typical output simply doesn't feel like it would benefit your readers.

Seen from the other end of the telescope, the guest blog writer needs to talk up (and demonstrate) their blogging expertise. As Kristi Hines, writing on KISSmetrics, wryly comments, "Some blog owners are particular about only allowing other [regular] bloggers to submit guest posts on their sites... You can always be a business owner on the side – just focus on your blogging skills first."
Do focus on the right targets – There are billions of blogs out there. Which ones do you want to guest blog for, and why? More to the point, which ones are likely to accept your contributions? The How to Find Guest Blogging Opportunities section in Hines' piece sets this out neatly, and gives some handy Google search expressions to enable you to identify blogs in your industry space that accept guest posts.
Don't underrate detail and topicality – This is absolutely key, both for guest blog writers and the host blog. As Neil Patel comments for Quicksprout, the three major issues here are "fluff" (superficial blogs that are more form than substance), topics that have been "done to death" by many other bloggers and so, are not unique, and "re-spinning", where a blog writer has essentially written the same piece for many other guest blogs.

No reader wants to read something that isn't detailed enough to be helpful, or that they have read about scores of times in other places already. Neither guest blog writers nor host blog managers will benefit from this kind of content.
Don't relax your grip – From the point of view of the host blog, quality control is critical to ensuring that your own reputation is not tarnished by poor writing. Patel advises that guest blogs should – as for all content writing – demonstrate good spelling, grammar and punctuation, and should sit comfortably with the existing blog content, broadly espousing the same beliefs as the host blog and addressing the same range of subject areas. If they don't tick all these boxes, reject them. He also recommends retaining ownership of the content submitted. This still enables the guest blog writer to link to the blog and reference it as his/her own work, but it discourages the aforementioned re-spinning and preserves uniqueness.
Guest blogs galore?
So, we've given you an overview of how guest blogs can be a mutually beneficial content vehicle for both blog writers and the host blogs alike.
What blog writer would not want to talk up their position of contributor to a widely-respected industry blog? What blog manager would not want to publicise content on his/her blog that was provided by a high-profile industry blogger? And what reader would not feel a sense of heightened authority emanating from the content in both these scenarios?
The challenge, as with much in B2B content marketing, is in actually producing the appropriate excellent quality deliverables – and doing so consistently and prolifically.
Image by Elizabeth McClay