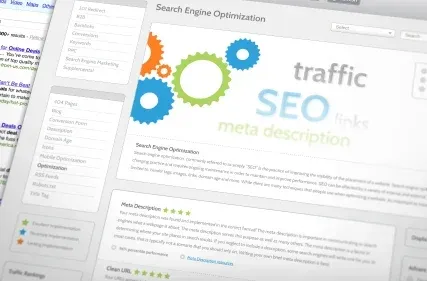 =A recent report has confirmed that organic search remains at the top of many businesses' marketing priorities.
The report, 'Search Marketing: The State of B2B SEO and PPC practices', by BtoB, found that online search accounts for "half of all digital marketing expenditures" of B2B companies.
This is perhaps not entirely surprising, but it does show that despite a wealth of alternative digital marketing avenues, such as social media, content marketing, eNewsletters and online video, search remains at the heart of businesses' online efforts.
The report also found that search engine optimisation was used by many more B2B marketers than paid search advertising. A resounding 95% of those surveyed said that they used search optimisation techniques to elevate their landing pages to the top of the search engine results pages (SERPs). In contrast, 35% of respondents said that they never used pay per click advertising such as Google Adwords.
In terms of their goals when carrying out search engine optimisation, 79% said that they wanted to build web traffic, three-quarters said they used it for lead generation and for branding, 59% to increase sales revenue, 57% for product and event promotion, and 38% for 'competitive intelligence'.
Surprisingly, mobile search marketing was regarded as 'important' by only 23% of respondents, while 46% said that it was not important to their companies at present. So although mobile search marketing has been a major topic of discussion in SEO circles recently, its time as a crucial element of digital marketing may not have come yet.
Harness the potential of organic search
The findings of this report show that despite the constant evolution of the internet and of the opportunities it provides for businesses to market themselves, search engine optimisation remains at the top of the agenda.
For B2B buyers as much as consumers, the natural reflex when seeking something online is to pull up a search engine and enter a query (hence the popularisation of the word 'Google' as a verb). So it only makes sense that businesses should take steps to enhance their presence in the SERPs.
Of course there is no magic technique, no genie's lamp to rub, when it comes to SEO. A good seach engine agency employing a successful search engine optimisation strategy is one which approaches the task of website optimisation holistically, balancing each of the interlinked aspects of SEO, including:
Site design/ architecture: The structure of your website can play an important role in determining where it ranks. As a general rule this should be as straight forward and logical as possible, so that it is easy for both web users and search engine spiders to move from page to page and discover all areas of your site.
Content: High quality content with relevant keywords is essential for gaining a foothold in the SERPs. Not only that, it is vital for engaging clients and prospective clients.
Links: As we discussed in a recent post, link building is vital for successful SEO, and you should use all available methods to spread links to your site far and wide to other quality, relevant websites.
Social: The lines between search and social are getting thinner by the day. Nothing illustrates this better than Google + which absolutely needs to be on your horizon. If you havn't got around to that yet Google+ for Business is an excellent book written by Chris Brogan.