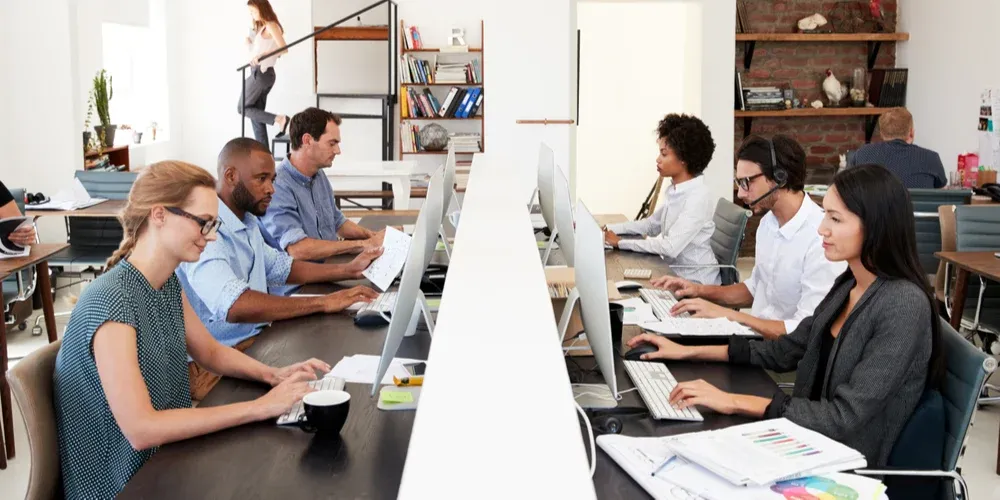 Have you noticed how habitual humans can be?
How many times do you visit the supermarket and park in the same spot?
Find yourself mindlessly eating the same thing for breakfast every day?
It can't just be me.
We are creatures of habit. We crave familiarity and routine. Which is why the proliferation of hot-desking took me by surprise.
Hot-desking is being embraced worldwide. And to support the increase of digitally-native millennials, the gig economy, cloud technology and 'BYOD', the traditional workplace needs to be more flexible.
Thanks to my 1990 birthdate, I'm expected to lap up the idea. As the back-packing, job-hopping generation, millennials are predisposed to the more ephemeral lifestyle. But working in front of the affectionately framed photo of your co-worker's wife and the remnants of their morning pastry? Something about that feels a little...off, to me. Not to mention the inevitable mess, clutter, and lack of order that ensues. Arrrgh!
Okay, I'm aware I'm taking this all a little too personally. So, let me tell you, I'm not against the idea. I see its benefits and I embrace flexibility. And I refuse to disregard the proven advantages.
Fluidity around the office encourages conversation and idea generation between different teams, which otherwise might not happen. And I think businesses should be all for that, particularly in the creative industries.
It's even been reported by The BBC that hot-desking can cut the running of an office by 30%.
I guess you have to weigh up both sides of the argument. And perhaps consider offering your workforce the option to embrace the agility of hot-desk and the cloud whilst also having a place to call their own if they so wish.
As for the cleanliness, well, we're all adults. If everyone can take responsibility for the cleanliness of their workspace then the world would be a better place. But that's just my opinion.
1. A controversial new way of working Presented byMike WilliamsBroadcaster I'm lucky enough to work in the same office as Ian Fletcher, the fictional BBC Head of Values played by Hugh Bonneville in hit satire W1A. It's an office that operates a hot desking policy. So every morning, like many of the hapless employees in W1A – and around a third of all office workers in the UK – I have to find an empty desk and set it up with the things I need. Then at the end of the day, I clear it all away again.