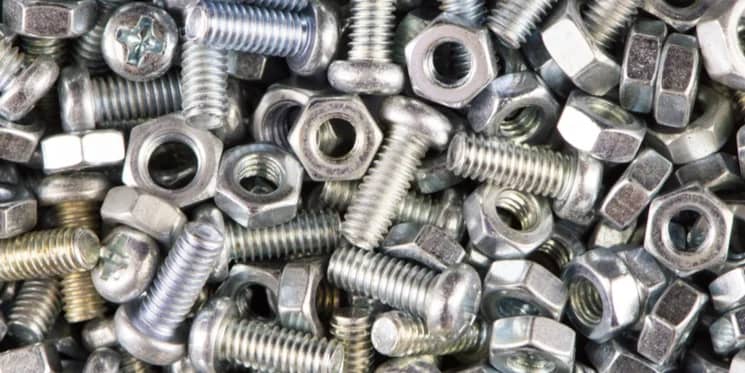 There are many reasons manufacturers are taking to blogging. It helps their company get found, creates customer engagement, demonstrates expertise, and enables them to build trust with prospective buyers.
But how can manufacturing companies make sure their blog posts capture and retain, the attention of their customers and prospects?
Research shows that the average human attention span is just eight seconds. And it's no wonder we struggle to hold our attention for long. In an always-connected world, we're faced with an unprecedented amount of content. For B2B marketers, getting prospective buyers to pick out your content over competitors' can be challenging, but is key to your inbound marketing success.
However, this doesn't mean you should only create short-form blog posts, or turn all your posts into quick visual infographics. Far from it. A mix of content formats is necessary for ensuring you appeal to a broader range of audiences. And in fact, whitepapers are consistently shown to be one of the most useful types of content when making a purchasing decision.
Luckily when it comes to blogging, there are some simple things you can do that will be essential to increasing your chances of appealing to your target audience. They make up the nuts and bolts of a blog post that will attract and maintain, the attention of your prospective buyers.
Topic
Of course, you need to be writing about topics of interest and relevance to your target buyers. When brainstorming blog ideas, leverage your buyer persona profiles - they will be ripe for ideas. Speak to your Sales and Support teams; what are the common questions prospects and customers ask? Take one of these questions and anchor a blog post around it.
It's worthwhile utilising the knowledge and opinions of workers across the wider business too. Your engineers, operations teams, and factory workers know the industry well, and even if they don't realise it, will have some great ideas for content topics.
Also, take a look at what are other people in your industry are talking about. Identify hot topics and write blog posts that add to the discussion. Look at internet forums and industry news sites for inspiration. The Manufacturer and Manufacturing Times are obvious places to start, along with manufacturing sectors of sites like Forbes, The Guardian and The Financial Times.
Then there's the golden ticket: keywords. What are people in your industry searching for? Identifying high performing keywords will help inspire more ideas for blog posts.
Title
Your title is one of the most important things to get right. It's the first thing readers will see and it needs to engage them enough to make them want to read your article. On average, only 20 per cent of those who read your headline will click through to your article.
To up that percentage, make it catchy but also make sure you convey what the reader will find upon clicking into the article.
When it comes to title length, Google typically displays the first 50-60 characters of a blog title before it truncates, so you should always aim for your title to fit within this range. Coschedule's Headline Analyzer is a great tool for helping you find the best headline.
To make sure your article comes up in search results in the first place, make sure you optimise your title around one or two keywords. You can learn more about how to get your blog posts found by search engines, by reading one of our previous posts:
Image
Including an image is another way you can draw readers to your blog post. Along with the title, it's the first thing your customers and prospects will see in social and email promotion. Choose an image that is eye-catching, interesting, and appealing, but also relevant. Readers should be able to relate it to the blog in some way, even if just through the words in the title.
Meta description
This is the couple of sentences that appear under a page title in Google search results. It's goal: to tempt readers to click on your article, rather than a competitor's. HubSpot advises keeping your meta description to under 155 characters.
Length
Research from this year suggests B2B buyers are gravitating towards shorter content formats. But some industry experts argue longer content is ranked better by Google. And according to Orbit Media Studio's annual survey of more than 1000 bloggers, blog posts are getting longer. The average post in 2016 was 1,054 words, compared to 808 in 2014.
So how long should your blog posts be? Really, there's no hard and fast rule.
Ultimately, your post should be as long as it needs to be to communicate what you intended. If you've said everything you need to say in 300 words, don't risk burying the key messages just for the sake of upping the word count. Likewise, don't panic that buyers won't stay focused on a post over 1000 words. If the topic is interesting, engaging, and relevant to your customers and prospects - and well written - they'll read on.
Though if you really want a benchmark to work to, 750 words is often considered the 'sweet spot'.
For manufacturers, long sales cycles mean you need to be engaging your prospective buyers long before they are ready to connect. So your blog posts need to be working as well as they can be to attract visitors to your site, and convert them to leads, and ultimately, customers.
When blogging for manufacturing, creating a post that will draw visitors to your site requires a fair amount of time and investment before you hit the publish button. Take the time to make sure you pick the right topics, titles, images and meta descriptions. Each can be the reason your ideal customers decide to click on your article - or not.