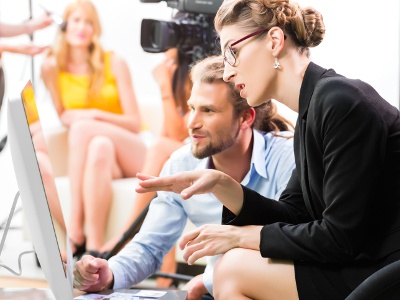 For many people, being videoed is up there with their worst phobias. Even the most dynamic personality can find themselves trembling in front of a camera. And for others it's a breeze. The quietest person in the office can be transformed once the spotlight's on them.
But whether you're a natural on film or feel queasy at the thought, there's no denying the power of video when it comes to B2B marketing.
"A minute of video is worth 1.8 million words," according to Forrester Research's Dr. James McQuivey. And over 70 per cent of marketers say that video creates more conversions than any other medium.
Adding video to your digital marketing mix can help you reach and influence more people at each stage of the buyer's journey.
However, despite its track record for success, lots of businesses are still wary about investing in video production – and why shouldn't they be? It sounds expensive and seems like a mammoth task to add to the workload.
But you don't have to possess the budget and expertise of a Hollywood producer to create video content that will capture the attention of your audience.