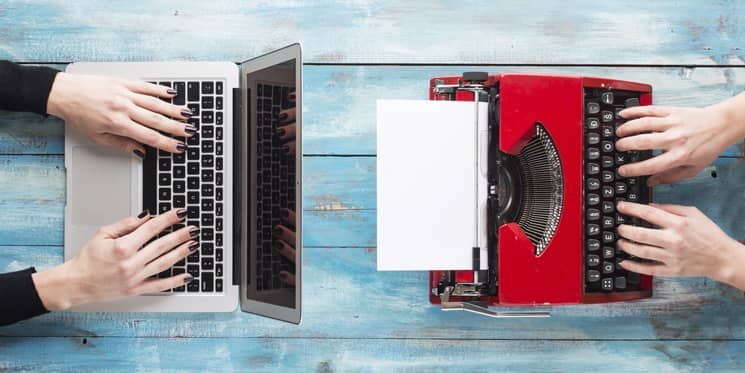 Looking through this year's State of Inbound 2017 report from HubSpot, what struck me is the massive contrast between the aspects of inbound marketing that have stayed the same, and the areas that are rapidly changing. So here are a few observations along those lines – three things that have not changed, and three things that are changing now.
3 things that have stayed the same
Establishing the ROI of marketing efforts is a continuing issue
Back in 2013, 25% of marketers stated their top challenge was proving the Return on Investment (ROI) of their inbound marketing efforts. In 2017, whilst 63% said that the top marketing challenge for companies is generating traffic and leads, 40% still said that proving the ROI of marketing activities was their top marketing challenge.
So why do companies find it difficult to measure inbound marketing ROI? Many companies struggle with defining metrics to track ROI, and others with the analysis of marketing data. Marketing success is often measured by how many prospects it produces, so to measure ROI you would compare the cost of your marketing to the value of those prospects to the company. However, establishing just how much a prospect is worth is far from easy, with a range of different approaches available, with different calculations and assumptions.
Another issue is that inbound works across a number of channels over a lengthy period of time, so it can be hard to track end-to-end engagement. Working out how a customer came to the decision buy, and what influenced them, can be complex and fuzzy. Companies that use a software based system for managing inbound and a set of workflows will find this easier, as such systems track a prospect through the buying process.
We know that inbound marketing works – inbound marketing efforts are twice as likely to produce low-cost leads as traditional strategies – but despite clear advantages over traditional marketing, marketers continue to wrestle with how to define and report on their inbound results. So, while the benefits are felt on a day to day basis, actually quantifying them is a challenge.
It is a challenge worth meeting however, as inbound marketers who measure ROI are more than 12 times more likely to be generating a greater, as opposed to lower, year-over-year return (from the State of Inbound 2014).

The primary drive for marketing is still converting leads to customers
Strategically, the focus for marketing departments has stayed the same – getting new business by attracting prospects and converting them to customers. Likewise, for sales departments, whose priorities also haven't changed over the years – they are still all about closing deals. This shouldn't really be a surprise, although there is now an increased emphasis on selling to existing customers too. Social selling has gained ground as well; it's now the third highest priority in 2017 after ranking near the bottom in 2015.

Sales and marketing still need to talk
The State of Inbound 2017 continues to emphasise the importance of a Service Level Agreement (SLA) between Marketing and Sales.
HubSpot's 2015 State of Inbound Marketing report highlighted three compelling advantages for companies that maintain their SLA:
Companies with an active SLA are 34% more likely to experience greater year-over-year ROI than those companies that aren't.
They're 21% more likely to get greater budget allocations.
They're 31% more likely to be hiring additional salespeople to meet demand.
And inbound organizations with SLAs are over 5 times as likely to rate their marketing strategy as effective compared to outbound organizations with misaligned marketing and sales teams. (State of Inbound 2016).
Where there is no SLA and Sales and Marketing are not tightly aligned, salespeople find that the top sources of leads are those they source directly and referrals, not those sourced by Marketing. However, salespeople in organizations with an SLA between Marketing and Sales feel differently. They ranked marketing-sourced leads highest. Thanks to alignment, which sets clear expectations on the types of leads Marketing should provide and a feedback loop between departments, these sales respondents are finding much higher value in the leads Marketing generates for them (State of Inbound 2017).
3 things that are changing
From the State of Inbound Report 2017:
"In the past few years, we've witnessed a shift from marketing where the primary channels – email and website -- were owned and controlled by the brand. Now, marketing across a variety of social channels and content publishing platforms is challenging businesses to redefine how they communicate with their audience and track performance. Our respondents believe that having a website and blog is no longer enough to attract the attention of their buyers. Nor is a salesperson the go-to resource for when a business needs to make a purchase. These are significant changes for multiple parts of the business."

Changing social channels
Companies are having to do business in the constantly changing environment of social media. From new social channels, to rapid changes in the way they work, it is hard to keep up. (Facebook, for example has made dozens of changes to its newsfeed algorithms over the past few years and is constantly tinkering with the way business pages work and how they can be promoted).
This makes it difficult to manage social media marketing, let alone master, or plan for the future. In many ways this can be a good thing, forcing digital marketing teams to be agile; so they can rapidly evaluate new channels and developments and then be flexible enough to adapt their strategy and implementation to make the best of the changing social landscape.

Changes in buyer behaviour
Today buyers are doing their research online, getting advice from their peers and buying digitally, often bypassing the salesperson altogether. They are better informed and often know exactly what they want when they make the initial contact with a vendor. This is one of the main drivers for content marketing – providing the information, the education and the support during the research stage which will lead to a prospect converting. But it also has implications for the sales team too – they will need to be better informed and able to offer deep level advice to an already knowledgeable prospect, becoming more of a consultant and advisor.

Rise of messaging apps for communication
Looking at how buyers like to communicate, email is still a clear winner. Face-to-face and phone conversations also still rank highly in the report in comparison to relatively newer channels such as social media and video conferencing.
However, the rapid adoption of new technologies is changing things. Chatting through messaging apps is now an ingrained part of business life for 31% of respondents in the report. Buyers were asked specifically about communicating for official business purposes to see if traditionally "personal" channels, such as social media and messaging apps, have crossed over into people's business life. And for over a third of people surveyed, social media and messaging apps are now part of how they communicate professionally.
So whilst marketing and content opportunities are limited, or non-existent in these new messaging channels, using these apps for customer support and general communication is definitely on the rise.
As always, Hubspot's latest State of Inbound report makes for fascinating and insightful reading, which anyone with the slightest connection or interest in marketing should download.