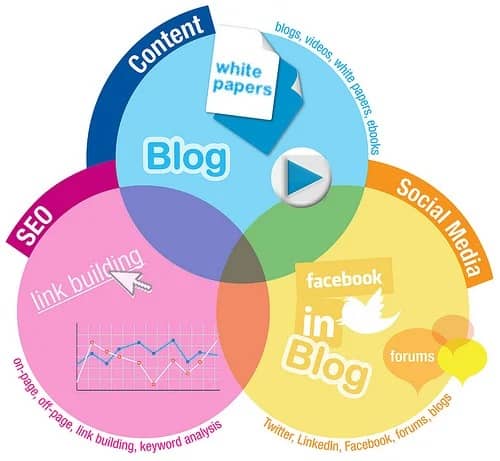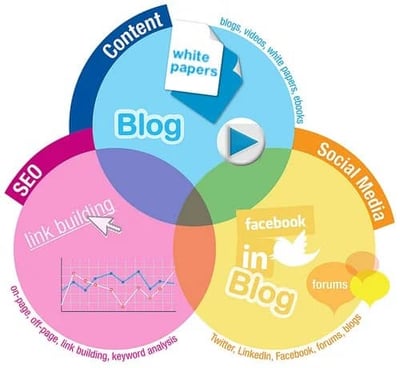 The short answer is that traditional 'outbound' marketing techniques just aren't working as before – 44% of recipients never open direct mail and 86% of viewers skip TV commercials. In contrast, companies that blog have 50% more website visitors than those that don't,and inbound marketing leads cost a huge 60% less than their outbound equivalents.
The rise of inbound marketing
When the dot-com bubble burst in 2000, the internet entered a new age, characterised by a greater emphasis on information sharing, user-centered design, and collaboration. Instead of simply 'pushing' advertising at consumers, the benefits of creating value for them and 'earning' their business began to take hold. 2003 saw the establishment of the fight against 'spam', followed by the first prosecution for sending unsolicited email in 2004.
Enter 'social media': first Linkedin and MySpace, closely followed by Facebook. At the same time, consumers were becoming increasingly disillusioned with intrusive outbound marketing tactics, and embraced Seth Godin's idea of 'permission marketing', whereby the customer proactively 'opts-in' to receive relevant communications, as opposed to having to opt out.
With the emergence of search engine optimisation in 2005, personalised search results informed by past search history, and Google Analytics in 2006, inbound marketing really started to make its impact. Added to which, by 2010, 90% of emails were spam.
Does your company favour inbound or outbound strategies?
You're inbound marketing focused if your:
tactics rely on earning your customers' interest, instead of buying it
communication is active and two-way
customers come to you – via serach engines, referrals, or social media
marketing provides value and seeks to educate your customers
Vs You're outbound marketing focused if your:
marketing 'pushes' products or services onto your customers
customers are 'sought out', via print, TV, banner ads, telemarketing etc
marketing provides little added value and rarely seeks to educate
Inbound marketing – what is it?
Inbound marketing strategy focuses on your customers finding you. Some of the most effective inbound marketing tactics include content marketing and social media participation. Content marketing requires you to publish – it can be white papers, eBooks, webinars, or Blogs; when you combine interesting, useful or educational content with a strong social media presence, it usefulness increases dramatically.
How does inbound marketing it work?
As your useful content is shared and spread through social network sites, the reach will grow, leading to increased visibility. Additionally, as content is picked up and syndicated from site to site, links are built to your company's blog or website, significantly improving your site's visibility in the search engines. As well as improving your search engine rankings, your content marketing can create consistent referral traffic, thus driving increased sales or leads.
Companies are quickly grasping on to this and increasingly adjusting budgets towards more inbound marketing tactics. Marketers invested 61% more in inbound marketing in 2011, and the average spend on company blogs and social media has almost doubled in past two years.
Two-thirds of marketers report that their company blog is either 'critical' or 'important' to their business, and 41% of B2B companies have acquired customers through Facebook. An additional 57% of businesses have acquired customers through their company blog, and 42% through Twitter.
In conclusion, the new age of inbound marketing is about providing added value and earning customer loyalty, instead of intrusively pushing your message at customers and hoping it will stick. It's about giving your customers an experience that speaks to their needs and concerns, and that provides valuable information that in turn helps them to make informed decisions and purchases.
A content marketing agency can be the key to creating and executing a strategy that differentiates and grows a business, so companies must choose and use their agencies wisely. When they do, they run better campaigns, generate better performance, and deliver more compelling business value.
Have you experienced a shift from outbound to inbound marketing? Where do you think we are heading?
Image by: Gavin Llewellyn