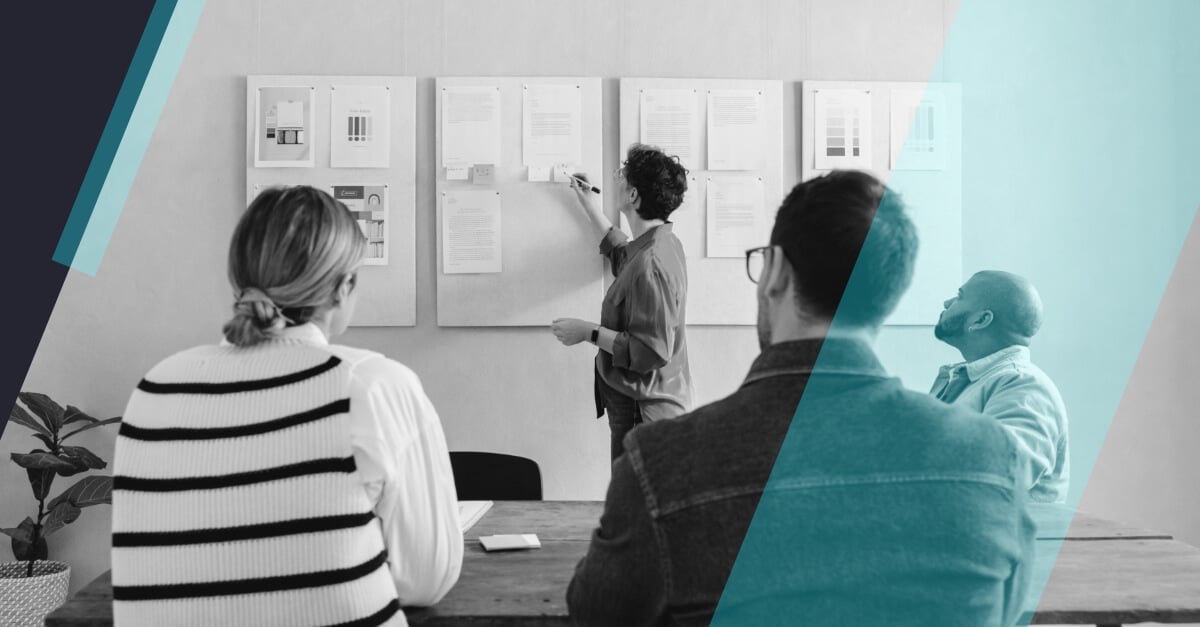 B2B lead generation is no easy task for anyone, and contract manufacturing companies are no exception. In an industry where you're expected to operate unseen, it's even more challenging to remain visible and valued in the marketplace. Finding and nurturing a reliable flow of good-fit OEMs is understandably, hard.
That's why we've put together a list of B2B lead generation strategies you can start using today your supercharge your inbound marketing. From website optimisation to online content to live chat, these proven tactics will help you to generate more of the leads you want and close more sales.
1. Optimise your website
Ensuring your website is optimised for collecting high-quality leads is a great place to start. Consider your current website:
Is it quick to load?
Is it easy to navigate?
Is it responsive on mobile?
Do you have well-positioned CTAs (calls to action)?
Having a fast-loading, easy-to-navigate website that's responsive on mobile will help to reduce bounce rates and increase the time visitors spend on your site. The longer they spend browsing your website, the more they'll learn, and the more likely they will be to respond to a CTA, like signing up for your newsletter or downloading a resource.
You don't need to go overboard on the CTAs, but they should be placed in a few key places, like the bottom of a blog post or one of your sales pages. It's also vital visitors know exactly how to contact you at any time by including a 'Contact Us' CTA or similar in the top right of your website page design.
But it's more than just the design that needs optimising. You can also optimise your website for search engine results pages (SERPs). There are a few different ways to do this:
Identify and target a specific keyword phrase for each page on your website
Use the page title and meta description tags to make your page stand out
Always describe your images and video media using alt tags
Add relevant links within the text to improve authority and credibility
These may seem like small things, but they are extremely effective. A little SEO effort can have a big payoff in terms of how many of your ideal customers find your website.
2. Create helpful content
When done well, content marketing is very effective at gathering leads. On average, content marketing generates three times as many prospects as outbound marketing strategies - and costs 62% less.
By creating helpful and informative content, you can attract new leads to your website and nurture prospects through the buyer's journey.
Regularly publishing content makes your website more discoverable. Plus, it gives visitors more reason to stick around when they land on your site. More content also means more material for advertising and outreach, such as paid social media ads or gated content offers.
Content is also a great way to show you know your stuff, helping you build trust and credibility with prospects.
There are many different content mediums to include in your content marketing strategy. These are just a few:
Blog posts - Regular blogging is a great way to attract visitors to your site and establish authority in your field.
Long-form guides and ebooks - These are powerful tools or 'lead magnets' for creating conversion events to gain permission for further outreach.
Video - Video is one of the most effective marketing tools and is a powerful way to show customers why they should choose your services.
Webinars - Webinars can be used to educate or inform prospects about a particular topic relevant to their business.
3. Target key accounts with account-based content marketing
Account-based content marketing (ABCM) takes your content strategy a step further. While content marketing attracts a large audience, not all of that audience will match your customer profile. Rather than casting a wide net and trying to attract any and all leads, ABCM focuses on identifying specific accounts that are most likely to result in a sale and targeting them with highly relevant content.
With this approach, you can fill your pipeline with more high-quality leads that are most likely to turn into customers and increase your revenue.
4. Nurture new contacts with email marketing
Email marketing remains a great lead generation strategy as it keeps prospects engaged with your company.
A typical email marketing campaign might start with you offering a free download of a guide or ebook on your website in exchange for an email address. You follow up with a welcome email and then nurture them over time with a sequence of emails that showcase the value of your services and further valuable content. Eventually, a new contact may become a qualified lead once they show more signs of being ready to convert.
It's essential that you give prospects a great experience when they receive your emails. Good email design can make a real difference, leading to better conversion rates and stronger relationships.
5. Prove your value with case studies
Case studies are an excellent way to gain trust and credibility with prospects. By showing real-world examples of how you've helped solve problems for companies like theirs, you can demonstrate the effectiveness of your offering and encourage them to take action.
Case studies can take many forms. You could create a video, a blog, an infographic, or even compile an ebook sharing several case studies at once.
6. Invest in pay-per-click (PPC) ads
Pay-per-click (PPC) ads are a popular lead generation tool that enables you to target your ideal customers and get immediate results. Through Google Ads, you can place ads in the results of search engines like Google Search, as well as on non-search websites, mobile apps, and videos. You will only be charged when a potential customer clicks on your ad, which helps you to control your budget while still capturing valuable insights about your customers.
As well as being able to target specific customers, PPC campaigns also offer a high level of tracking so you can accurately measure results. You can track metrics, including impressions, clicks, conversions, cost per conversion and more, to determine which ad campaigns are most effective.
7. Engage website visitors with live chat
Live chat has been found to produce a more than 40% increase in overall website conversion rates. Live chat lets you quickly and easily reach out to prospects in real time and initiate conversations directly on your website. This helps you connect with prospects before they have a chance to exit the page without leaving their contact details.
You can also use live chat to gain valuable insights into buyer behaviour and understand the content that appeals most to your target audience. By analysing trends in your conversations, you can tailor your messaging to your buyers' interests, enabling you to generate better quality leads in less time.
Getting started
Lead generation is challenging, but it's far from impossible. The strategies mentioned in this post are all tried and tested by our own team and leading industry experts - and they have shown great results.
But before you start panicking that you need to apply them all right away, take a step back and think about which are suitable for your business. Think about your buyers, their biggest concerns, and where they hang out. This will help you to hone in on the strategies most likely to work for you and your prospects.
Once you've decided where to start, you can step into action. As you start trialling these strategies, you'll quickly figure out what works, what doesn't, and where to put your time and energy.