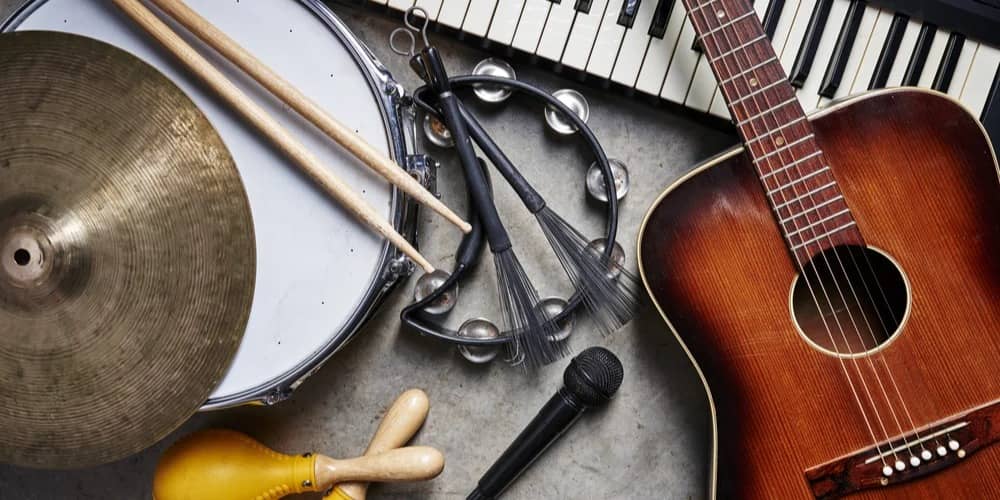 Social media has come a long way since the days of MySpace and Bebo. Along with MSN Messenger, these social platforms played a prominent role in my teenage years.
MySpace and Bebo no longer exist as social media platforms. Sadly, the same can't be said for Facebook. That's still there, serving as a record of the last 12 years of my life - just in case I wanted a reminder of all the ex-boyfriends, terrible outfit choices and cringeworthy status updates.
Today, my social media repertoire can be whittled down to just three: Instagram, Twitter and LinkedIn. The latter two are mostly used for work purposes, leaving Instagram as my only social platform of choice. And right now, I can't imagine a future without it.
But what's next for social media?
Music, apparently.
According to AdWeek, music platforms like Spotify are set to become the next social media frontier.
In the same way we can interact with our favourite brands and celebrities on Instagram, we'll soon be able to do the same through music streaming services like Spotify.
For brands, this presents a new opportunity to connect with customers on a deeper level.
Some brands have already built personalised playlists to connect with their target audience. Carnival Cruise Line, for example, created a Spotify playlist 'Carnival Cruise Tunes' filled with upbeat, Caribbean-style summer tunes to immerse followers in the cruise experience - whether they are on a boat or not.
And after the Stranger Things 2 premiere, Spotify created music profiles for the shows main characters. Using individuals' listening data, they were able to match fans with character playlists that best fit their listening habits.
The worlds of social media and music streaming are certainly colliding. Today, Instagram introduced a new Stories integration with Spotify. If you're using the Spotify app, you can now tap the share button to send your content to Instagram Stories. According to The Verge, you can share a sticker of songs, playlists, or albums you're currently listening to, with a link to play the music on Spotify.
Spotify has over 150 million users - so far. Their growth has accelerated at a rate that has surpassed that of many aspiring social media platforms. So it presents a potentially huge opportunity for brands.
And while it remains to be seen exactly how social media will evolve in the future, one thing for sure is that it will always be an invaluable tactic for marketers.
We plug into it with our closest friends, dance to it with complete strangers and discuss it among our newest acquaintances. There's no doubt about it: Music is a deeply powerful connection point for humans.

Nielsen found that on average, Americans spend more than 32 hours per week listening to tunes. And by mid-2017, they had already requested 184 billion streams via on-demand music streaming platforms such as Apple Music and Spotify, a 62 percent increase from the same mid-year mark in 2016.

Music platforms are poised to be the next social media frontier. With 159 million users (and counting), Spotify has already accomplished the user growth that sinks so many aspiring social networks. Now, social marketers just need to capitalize on it.

http://www.adweek.com/digital/whats-the-next-social-network-