Download your guide to developing an inbound marketing strategy and gameplan for generating more leads and sales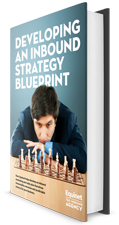 You probably understand the tactics involved in inbound marketing – blogging, social, media, lead nurturing, conversion paths, etc. – but, without an effective strategy for marshalling them, your results are less than assured.

Implementing an inbound strategy enables you to successfully respond to your ideal buyers' likes, dislikes, fears and aspirations, and decipher their challenges in ways that add context and relevancy to their experience of connecting with you.
It allows you to reach the right people, in the right way, at the right time.
Download this guide today, to find out how Equinet can help you to:
Establish a baseline audit with goals and timelines
Explore your competitive landscape
Develop core messaging that resonates with your customers
Define your buyer personas and your buyer's journey
Establish a foundation for content creation
Explore your website options
Close the loop with inbound sales
Fill out the form and we will send you the eBook immediately.