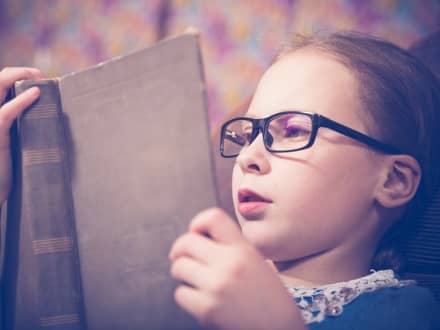 "We are all apprentices in a craft where no one ever becomes a master." That quote is attributed to Ernest Hemingway. On the contrary, many people would argue that the novelist was a "master" of his craft.
Nevertheless, his words raise an important question: what makes a writer great? The answer is a myriad of things, many of which can't be pinned down. And many others which are subjective.
As a content writer, you don't have to be a master - it's perfectly okay to feel that you're learning as you go. But you do have to keep your readers' attention.
In previous posts, I've discussed how to attract people's attention in the first place. But once your post, eBook or the like is in front of them, how do you keep them hooked? Here are five tips for keeping your reader engaged.
1. Trim the fat
Go through your writing with a fine-toothed comb and ask yourself: do I need all these words? That might seem like a strange question. But think about it: words like "really", "actually" and "quite" may create emphasis, but they don't add anything to your marketing message.
Great literary works often contain convoluted sentences, and that's fine because readers invest more time in them. But online, when a person is reading a post about how to choose a content marketing agency, for example, they want facts, not a colloquy.
So look at your writing with a critical eye - and be ruthless. Keep your content lean and your readers are more likely to stick with it.
2. Avoid stating the obvious
Too many companies are guilty of writing things like: "We offer excellent customer service"; or "we're passionate about what we do". Those are great traits to have, but they are clichés - and would anyone want to do business with an organisation that offered rubbish customer service or didn't give a damn about what they did?
Let those attributes be implicit in your writing and, instead, highlight what makes you different from the competition. For example, what is it about your company's culture that makes you remarkable? What differentiates you in ways that makes you the best choice?
Build intrigue and break the mould by not subscribing to the platitudes published by your competitors.
3. Harness the power of images
Images are a fundamental element of the content marketing funnel. They can add another dimension to your writing, thereby making it more engaging. They can help channel readers' thoughts and steer them in the direction you are taking. This point is made again and again, but it's important and bears repeating.
Writing on Content Marketing Institute (CMI), Neil Patel describes images as "the new black for content marketers". He suggests adding at last one image for every 350 words, so "readers can 'breathe' as they read".
You certainly don't have to add this many, but pictures can keep readers engrossed and will break your writing into easily digestible sections.
4. Use analogies
Your industry may not be particularly "exciting" - at least when it comes to writing about it. But you don't need to impose limits on your creativity.
Writing on Copyblogger, cartoonist Sean D'Souza advises content writers to think like cartoonists. He says: "Cartoonists don't think straight.
"If you tell them about cars, they think of chewing gum. If you talk to them about dinner, they think of heel balm.
"In short, they force-fit thoughts that may have no connection to each other."
By finding unusual connections between your business and practically anything else, you can present your readers with content that stimulates their brain and tickles their imagination. They'll want to keep reading, to understand the parallels you are drawing - and how these relate to their needs.
5. Work your style
As I said at the start of this post, there are aspects of fantastic writing that can't be defined. So write in your own voice and let your personality shine through.
Whether you're naturally humorous, have a conversational style or are more serious, play to your strengths. Your stylistic quirks are what make your writing stand out - just be careful not to overdo it.
At first, you may be unsure of what your voice sounds like, but the more you write, the clearer it will become. Of course, there will be readers who won't enjoy your writing, but those that do will come back to read your work again and again.
We all want readers of our content to remain engaged. Those that do are more likely to move a step closer to becoming customers.
Writing is a difficult craft, in which very few - or maybe none at all - ever excel. But, as content writers, it is possible to implement a few simple techniques that will keep our readers hooked. By cutting out excess words, not stating the overt and using creative images and analogies, you are sure to produce something worth reading. Add a pinch of you own style to the mix and your readers will want to stay and find out more.