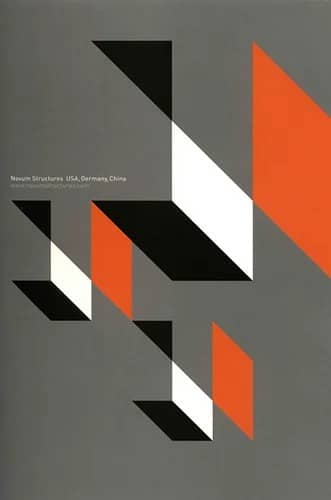 We hear so much about the benefits of online marketing these days, you could end up believing that print marketing is dead. After all, who reads anything on paper anymore? More people than you might think, which is why some great marketing efforts still exist offline.

A company brochure is one of them. It's a staple of marketing because it can be easily carried around, displayed in prominent positions, as well as mailed, copied and faxed. Here are just some of the ways a brochure works to promote your business.

First, it provides a quick overview of you and your business. People often turn to their devices when they need basic information, but your brochure is just as handy. It can include a summary of what you do and who you serve, a short note from the company head, and contact information.

It also serves as a handy leave-behind at key events. Sales reps can bring copies to sales meetings and leave them with potential customers, or include them in sales kits. Or you might attend an event and bring a stack either to leave at your booth or hand them out to fellow attendees.

Conversely, it also works as a convenient take-away, either in your reception, on your website as a downloadable PDF, or your local chamber of commerce as a way to introduce potential customers to your business.

But just because you print and distribute brochures doesn't mean they'll have the desired effect. That may be based on your brochure design. While you brochure has to be informative, it also has to be attractive and easy enough to read that people not only understand your business, but also want to learn more about it. Whether you create your brochure or hire someone else to do it, keep these three key considerations in mind.

Format
With few exceptions, marketing pieces aren't delivered in letter format; they need to be laid out and formatted to present information in a way that's easy to follow and keeps the reader's attention. Make sure your brochure format accomplishes this.

Some small brochures are printed on letter-size paper in a tri-fold format, with copy and graphics on all panels. But that's only one format, and it might not be right one for your specific business. Think about what kind of first impression you want your company to make and find a format that best helps you make it. Maybe you need to hand out something larger with tear-aways. It's all up to you, as long as it makes sense for you and your potential customers.

Colours and Graphics
Like any other marketing piece, your brochure's looks are very important. Use the right mix of colour and graphics in your brochure to grab as much interest and attention as possible.

Your brochure design can include any color scheme you want, but, be mindful of the the design and palate of your website and logo. Transferring existing design values across both online and offline collateral creates better brand consistency. Use any photo or illustration you want, just make sure you choose images that fit with your company. For example, photos of your merchandise, business location, or salespeople are a great way to bring your business to life, while photos of happy customers serve as great testimonials - just avoid the overuse of stock photography in this regard - far better, use pictures of real staff and customers.

Quality Copy
While format and graphics are important to a great brochure design, it's important that people read your brochure and not just look at it. Make sure they will want to read it by writing copy that makes your message easier to digest.
Start by avoiding long blocks of text; they make reader's eyes glaze over, and without a clear transition from one thought to another, they can lose the reader altogether. Instead, break up your text into smaller chunks.
Add headers and subheads throughout your copy. Write short, simple sentences, and use bulleted lists where appropriate. Use black (or a percentage of) ink for your text, but you can use different colors, sizes, and even fonts to make headers stand out. Finally, proofread your text so you don't end up printing a brochure with embarrassing typos and errors. Better, get someone else to proof the document as it can be difficult to spot mistakes in your own copy.
Despite the hoopla around online marketing, brochures are still a great way to introduce potential customers to your business, but they only work if your brochure design is top-quality. Find the best design for your brochure and it'll do its job marketing your business.
Whether you are designing a company brochure yourself, or commissioning somebody else to do it for you, understanding the end-to-end process from initial design to layout, paper and print can be critical to success. That is why we have created this eBook for you. Click below to download the report now.
Image by: Alki1 Flickr