We would all like an easier life, right? And for us B2B marketers, working in a digital world that is in a constant state of evolution, we would dearly love someone to guide us in the right direction, ensure we weren't making mistakes, offer the advice and expertise we need as we venture forth.
Let us do exactly that then by offering you 8 infographics from the world of B2B online marketing that provide knowledge and useful guidance to make life easier for the marketer - from social etiquette to SEO copywriting to online testing. In each case below, we've given you a snapshot image - just click on it to view the full infographic.
1.

What is Inbound Marketing, and why should you care?


If you still have questions about inbound marketing and how it compares with traditional marketing techniques, The Whole Brain Group have designed a simple synopsis for you. Their "5 steps" infographic starts with the rationale behind inbound, why it addresses the challenges faced in the ever-changing landscape of modern marketing, and how to implement it, from generating content that gets your business found to converting and qualifying leads to customers.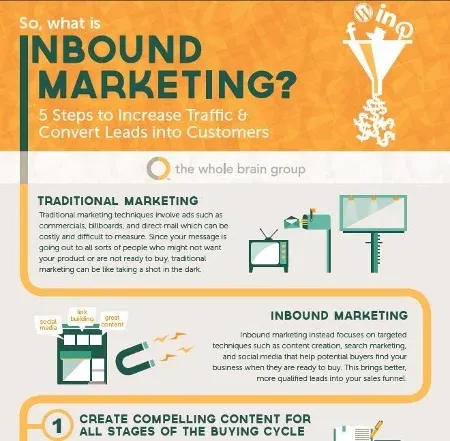 2.

Getting social right


Hashtag Etiquette from Gremln.com – As the name suggests, this infographic is a helpful guide of the dos and don'ts around the use of hashtags in social media. Long the preserve (well since about 2007) of Twitter, the hashtag is now recognised in Facebook status updates, LinkedIn postings, Vine, Instagram and more; and, when typed in front of a keyword, is a mechanism for grouping conversations across social networks on a shared theme, event, or issue. This infographic ensures that you're using them in an apposite and effective way.
3.

Visuals done correctly


If you use visual images of any kind to illustrate your online content (blog posts, eBooks, newsletters), you will be familiar with the challenges of sourcing images that you can legitimately reproduce and share. This handy infographic from edudemic.com gives a full overview of how images can be appropriately used under the various Creative Commons licences, so that you won't fall foul.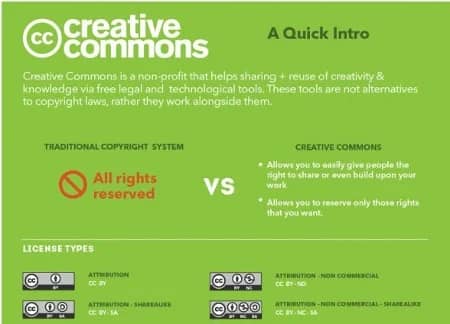 4.

Designing for mobile devices


If you haven't already done so, this infographic from Splio offers some useful, technical advice for those planning to incorporate responsive design into their website. With recent figures from Monetate's quarterly ecommerce survey suggesting that mobile now accounts for around a 25% share of site users, businesses need to ensure that their web presence is designed to cater for mobile devices. Let this guide show you how: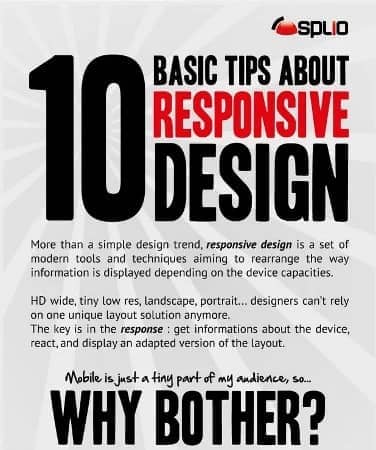 5.

Test, test and test again


You will no doubt be aware that best practice suggests you assess and reassess most points of interaction/interface with your customers. Marketing analysts, Kissmetrics have produced an informative infographic guide (below) called "Online Testing Essentials". As the name suggests, it gives you a valuable overview of how to test various aspects of your B2B online marketing, including landing pages, pay-per-click campaigns, and sign-up forms.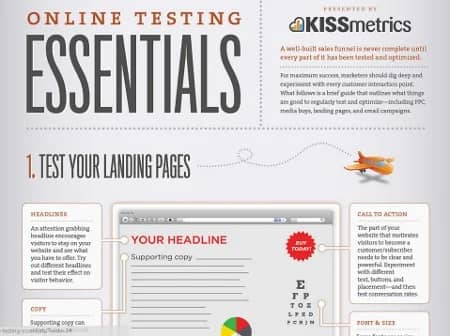 6.

Search-friendly content


With SEO having evolved considerably, thanks to algorithm developments in the past few years, it is important to ensure your web content is something that the major search engines favour. This infographic by Contentverve, entitled "SEO Copywriting" offers tips on how to write, share and optimise your online content so that it ranks with Google et al, cognisant of the latest preferences in search.
7. Making email work for you


Thomson Local have produced a "top tips" style infographic, with some handy pointers on improving your B2B email marketing. With hints on list segmentation, timing, calls-to-action, and composing subject lines, it offers some helpful tips on achieving success for your email campaigns.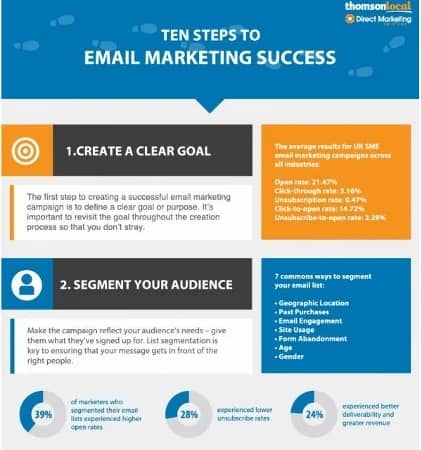 8.

Gmail made easy


For all those that use Gmail (and the numbers are growing) this "minimalistic Gmail cheat sheet" from data visualisation creator, Visualeks, is invaluable, underlining with simplicity and clarity a wealth of keyboard shortcuts, to help you use Gmail faster and more easily. And who wouldn't want to be able to read, respond and archive emails more efficiently?
The version displayed is white on black (to echo the minimalist theme) but the creators have also conveniently designed a black on white one for those want to print and keep on their desks.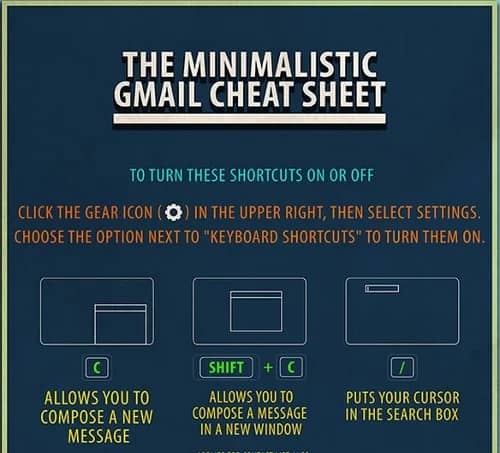 So that's our list of handy visual guides, aide-memoire, and cheat sheets, for an easier life for B2B marketers. What infographics have you found useful for work? Or perhaps, you have created your own that could benefit colleagues in your industry, which can be shared. Let us know in the comments below.