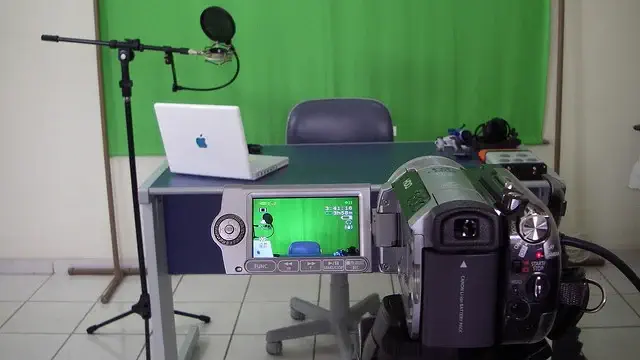 According to research by Digiday and Adap.tv, many online businesses are shifting their marketing budgets away from simple display forms of advertising such as banner ads, and towards online video marketing.
An irreversible shift to new media

Digiday and Adap.tv have produced the Video State of the Industry Survey for 2011. The report found that 43% of agencies and 24% of advertisers in North America plan to divert funds from display budgets to fund online video marketing efforts. Many advertisers (41%) also plan to shift funding away from print campaigns to fund video marketing, while 29% are taking it out of broadcast television budgets.
We have an appetite for interaction
According to Jonathan Huston at Memeburn, "The major driver for why so much spend is being taken away from banner advertising, print and broadcast TV [is that] there is simply no engagement in these media – they are old school marketing 1.0 broadcast media that talk at us – they don't engage in a conversation with us which is what consumers are demanding today."
Online video on the other hand is available to the viewer when they want it – the choice to view is theirs, simply by clicking on the play button at a time that is convenient to them.
For want of trust and transparency

For B2B buyers this combination of convenience and engagement is crucial. While they may spot a banner ad that claims to offer them something they want or need, they do not know where that single click may take them. Will it take them to irrelevant reams of sales spiel? To a page where they can 'sign up for information'? They may not waste time finding out.
We want information on demand
With online video marketing they know that when they click the play button it will quickly become obvious whether the information they need is being presented to them in an easily digestible and engaging manner. What's more, they can tell by looking at the counter on the video exactly how long it will take them to view it, so that they know whether they have time for it now, or if they can schedule watching it for later in the day.
We want to be engaged
Online video is fast becoming one of the most effective ways of reaching both B2B buyers and consumers. According to eMarketer, "In the past year, both advertisers and agencies have shifted their primary video advertising objectives from brand awareness to brand engagement, perhaps suggesting marketers are moving away from viewing digital video as a mere extension of TV ads and moving toward embracing online video for its ability to more directly engage viewers in a dynamic way".
So what is behind this rapid rise of online video as a marketing medium? Technology is of course a major factor. Little more than ten years ago, the very idea of all businesses producing their own online video content might have seemed unfeasible, even ridiculous. But thanks to the advent of high-speed broadband, affordable camera equipment and the rise of the mobile internet it is not only feasible, but essential for a modern business to reach out to clients using online video.
What do you think about the changing face of marketing. How important will mobile be in the near futre for B2B marketers? Do you have a sense of where we are heading. Share your thoughts in the comment box below.
Image by Racum