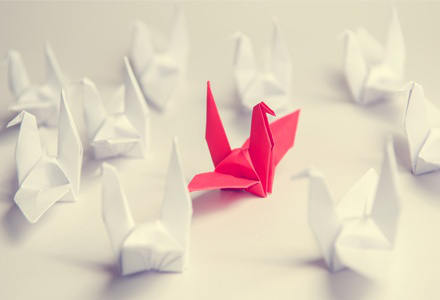 In an ever-crowded online space, it's vital to seek ways to get noticed by your target audience. First, you need to get people to your website in the first place. But, setting aside SEO and keywords for a minute, how can you keep people on your site once they arrive?
Research into what B2B buyers want from vendor websites (2015 B2B Web Usability Report) showed that credibility and trust are what make B2B buyers keep coming back to your site.
Charlotte Fitzgerald suggests "mak[ing] your homepage delve-worthy". Does your homepage encourage people to want to learn more? "Just as the cover of a good book draws you in, the homepage should be bright, clearly sectioned and enticing," she says.
Here are five ways in which to make your B2B website stand out, so that people keep coming back to you.
1. Legitimate identification
Research shows that when asked, "which elements annoy you or cause you to leave a website?", almost half, or 46 per cent of respondents, stated "lack of message (can't tell what a company does)", while 44 per cent said "a lack of contact information" (2015 B2B Web Usability Report).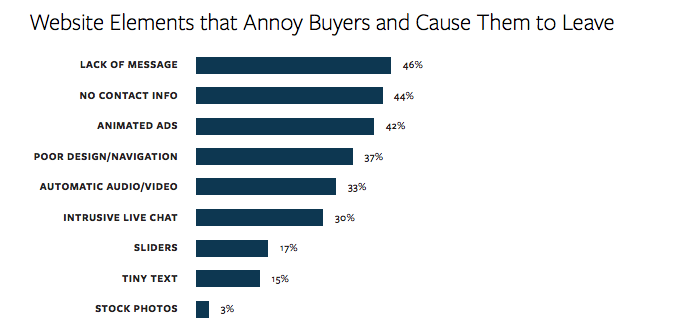 HubSpot suggests addressing these issues can be as simple as ensuring you include: complete contact information, an updated About section or company information, and a summary of the products and services your business offers.
By using templates, you can ensure this information is accessible in a header and footer throughout the site. Using real photos of your employees, not stock photography, also adds credibility and builds trust among users.
2. Avoid distractions
Lack of message and contact information aside, distractions make up the remainder of the key reasons people leave B2B websites.
When asked why they find distractions annoying, more than half felt they were a "waste of time" (animated ads/ pop-ups (63 per cent), intrusive live chat (53 per cent), and video or audio that plays automatically (50 per cent) were the top three annoyances).
3. Provide basic information
So, you have gained some credibility and trust through making a good first impression. But, this is not enough to make users reach out. The report found that there is a disconnect between the content assets buyers want to read and what vendors provide. Basic content essentials include: product pricing, product reviews, lead/ship times, and details about technical support, but these are often missing, or difficult to find.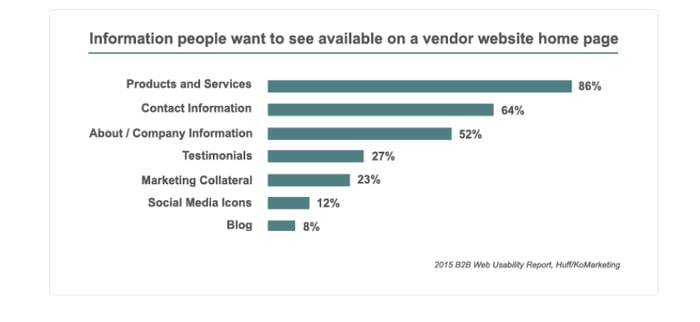 HubSpot suggests running some simple experiments to see the impact. Add pricing information to your website for a trial period, for example, to compare the number of leads generated in both scenarios.
4. Blogging and social media alone won't win you more than casual followers
While regular blogs and social posts are undoubtedly good for generating traffic and nurturing leads, users are looking for a wider range of content, over and above the basic information above. Case studies, white papers, client testimonials and research reports all rate significantly higher than blog posts and social media.
However, when asked which content assets were most lacking on vendors' websites, 37 per cent of respondents said client lists, 34 per cent said case studies, 31 per cent said testimonials and 30 per cent said white papers.
5. Add your contact details
One content asset that plays a significant role in establishing trust and credibility is "thorough contact information". When asked what causes them to leave a website, 44 per cent of survey respondents indicated "no contact information". Again, Charlotte Fitzgerald makes a good point here: "So many companies avoid putting senior individuals' emails on the website because someone at gatekeeper level is worried about spam. But let's face it, CEOs are used to spam and have processes in place to deal with it."
User experience is as valid for B2B as any other sector. Gaining trust and credibility through your website also needn't break the budget. Make small, measured, incremental changes, such as above will help to make your website stand out from the crowd, generating more traffic and, in turn, more business.