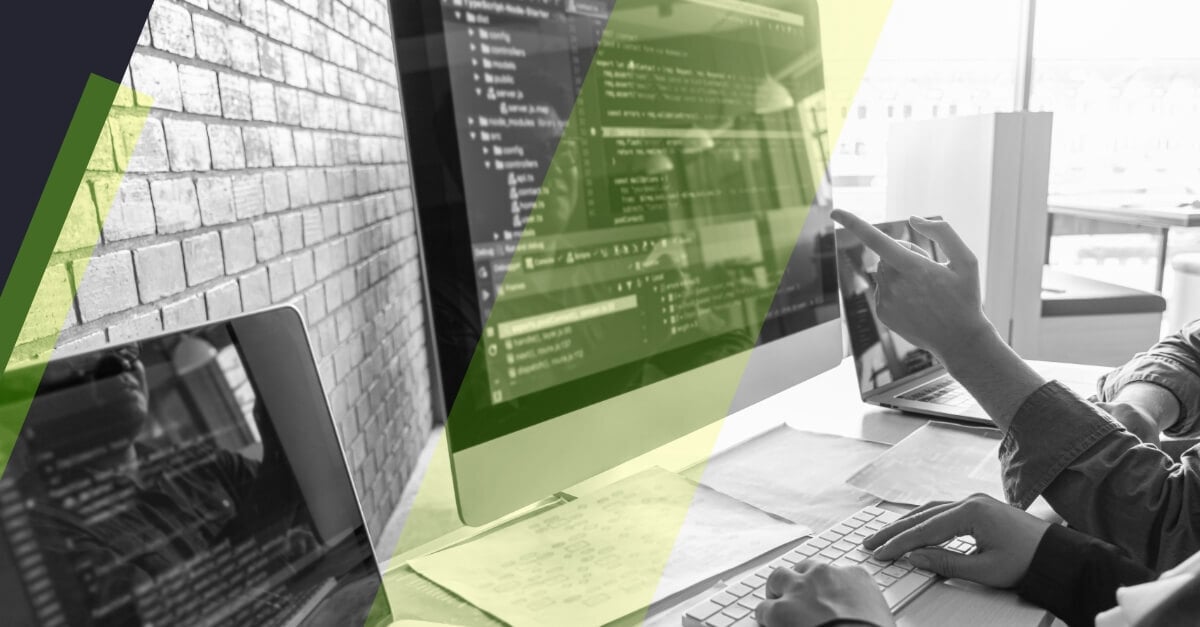 Contract manufacturers occupy the hinterland between the famous and the anonymous. You are the unsung heroes of manufacturing; while your products are everywhere, you are nowhere. Your customers might not want to make your relationship public, but without you, they have no product. Existing in this state has caused some contract manufacturers to recoil from marketing themselves—feeling as if they must remain in the shadows. But while your customers might never make you public, you should definitely make yourselves public.
And that all starts with a wizard website. Here are nine design tips to make your website stand out and help your ideal customer go on the right journey.
But first, why is website design important?
When creating a website, the first concern is generally what text to put on the page. Of course, including useful information and ensuring the right people can find that information by including SEO in your website is essential. But website design is an often-overlooked area of website creation. And every page matters when it comes to website design.
A well-designed website will make a positive impression on viewers. It will allow viewers to navigate and obtain information easily. But most importantly, it will help nurture leads and convert potential customers. To be successful, there are two critical design elements: user experience (UX) and interface (UI). UX is about how a user interacts with the website and what guides them—something more structural than visual. Conversely, UI is about the visual side of a website, such as colour schemes and navigational elements.
A professionally designed website that considers both UX and UI will ultimately encourage more customers to engage with you and contract your services.
Important UX tips for website design
Tip # 1 – Comprehend your competitors through benchmarking
When designing your website, your goal will always be to improve your reach and visibility. To do so, you need to set goals, and a great place to start is by benchmarking your competitors' websites.
Benchmarking a website involves analysing your competition by identifying key metrics and measuring their performance compared to your site. Understanding what your competitors do and don't do well helps you find your website's sweet spot.
Tip # 2 – Begin buyer persona research
Buyer personas are semi-fictional representations of your ideal customers. They go beyond the demographics of your target audience and represent attitudes, behaviours, challenges, and
aspirations.
Understanding the types of users who will be engaging with your website and the problem or opportunity that leads them there helps define the journey your website needs to take them on. Designing a website specifically for your target customers will be much more appealing than a generic one; thus, you will be more likely to attract better-quality leads.
Tip # 3 – Support smooth site navigation
Your website should take users on a journey, showing how you can help solve their problems. Designing a website with the user in mind will allow them to navigate your site easily and give them a positive experience. You don't want to make visitors work hard to find the information they are looking for—a negative user experience will only drive them toward a competitor.
When planning a website, you should consider what actions you want the user to take. Perhaps your solutions page is designed to inspire the reader to move to the 'Contact us' page so they can book a call. Poor design will confuse, but good design will ensure the potential customer takes the desired route—ultimately turning them into a customer.
To ensure smooth navigation, follow these tips:
Make sure users can easily find the navigation by positioning the navigation bar at the top of the webpage—where users expect it.
Be consistent by ensuring navigation is in the same location on every page of your site. Help them by consistently using colours, design, and font to help them feel comfortable when navigating.
Use the first and last rule. We are more responsive to the first and last items in a list, so ensure that the most important are in these positions. 'Contact us', for example, should always be last on the list.
Contract manufacturers' websites generally require many pages, so it can be hard to prioritise the most important ones. As the average person can only remember seven items, there should never be more than seven navigation items—the fewer choices you give viewers, the better.
Tell viewers what to do next. When they complete an action, they are often not given any incentive to carry out a follow-up action. Instead of allowing them to exit the site, why not suggest several follow-up actions? If they just read a blog, you could offer content on a different but related subject. Users are generally unsure about what to do next—so don't leave them guessing.
Tip # 4 – Generate goals
Your website is not supposed to be a fancy brochure. It is a tool with a particular purpose: to increase your pipeline and revenue. No matter how good it looks, it is only useful if it's achieving its objective.
Setting goals for your website helps to build a solid foundation for your website strategy. Website goals for contract manufacturers could be:
Build your brand

Increase sales

Become an authority

Improve interaction with existing and potential customers
Tip # 5 – Prototype your page
Analysing your website's appearance before it goes live will allow you to check if it's coherent, designed for your target audience, and optimised to achieve your goals.
A website prototype is a simulation closely resembling the final product and is used for testing and approval of the design elements before the build and launch. A prototype will go through several rounds of usability testing and will have enough detail to enable us to test the flow, screen layouts, text, and basic interactions. Prototyping is essential for resolving usability issues and revealing areas for improvement before proceeding to build.
Important UI tips for website design
Tip # 6 – Consider the correct colour
The colours you use on your website say a lot about your company and your brand identity. If you already use specific colours on your logo, it's also a good idea to use these colours on your website. For example, Samina's logo is red and white. The white is used to show the clinical, expert nature of the business, and the red is used as a contrast to draw the viewer's attention to something specific—the contact us button.
However, if you are at the beginning of the website creation journey, it's worthwhile thinking about colour associations and how they could affect your brand.
Blue is the most commonly used colour by brands as it is associated with trust, security, and confidence—essential emotions for every consumer.
Black is associated with high-quality, classic products. It is sophisticated and can make a brand stand out. When combined with other colours, it can produce strong emotions.
Orange is creative and happy, which produces a friendly reaction from viewers. The colour mixes optimism with passion.
Yellow is associated with positivity. It naturally stands out, making the viewer associate the brand with creativity.
Green is sometimes associated with health; it represents calmness, safety, and freshness. Combining various shades of green can sometimes create an exciting brand identity.
Red is associated with energy and excitement. It instantly grabs the viewer's attention and creates an emotional response.
Tip # 7 – Find the right font
The most important factor when choosing a font is making sure that it is easy to read and clearly stands out from your webpage's background.
However, when considering the exact font to use, think about what your audience would want and expect. While online wine brands might use a mixture of creative and stylish fonts, as a contract manufacturer, your audience is likely to be more conservative. In fact, most contact manufacturers use fonts similar to the one Kimball Electronics uses on their website.
Other typographical considerations could include:
Don't use all caps
Choose the right amount of space between lines
Use a minimal number of fonts
Limit line length
Ensure colour contrast
Don't use red or green text
Use standard fonts
Choose a font that works well in different sizes
Tip # 8 – Be bold with your brand image
As contract manufacturers often don't get the recognition they deserve, they sometimes underestimate the power of their brand. But today, your website is your brand and everything it stands for. Your physical premises is no longer what people first see; your website creates the first impression of who you are.
And it's important to consider who you are as a company and as a brand. Your personality, the people who work for you, and where you operate are all things you should consider. Ultimately, what message do you want to communicate to potential customers?
Not only are the answers to these questions important, but being consistent is also key. If you have decided that your brand is best represented by white and orange, a combination of serenity and vibrancy, then these colours must be uniform across the website. Anything else would send conflicting messages. The same logic applies to fonts. SIIX is a good example of a contract manufacturer that has clear and consistent branding.
Tip # 9 – Inspire interest with images
Images are another essential element in communicating to viewers who you are as a brand. When selecting images, you should first ask what story you want the images on your website to tell. Contract manufacturers will most likely want pictures of their manufacturing processes, machinery, or products. This acts as an advert for your brand and showcases your factory and skills. Video instead of static photos can also work well.
The hero image is the first thing visitors see on your homepage when they enter your website. It should occupy the whole page, excluding the navigation bar at the top (which should contrast the image). Visitors should be instantly able to identify what your business does—anything else will just confuse them.
Flex, for example, has a picture of a couple sitting on a bench looking at an iPad, which we would more often associate with mortgages than contract manufacturing. In contrast, Zollner has a picture of all the sectors in which it operates, instantly providing the viewer with a summary of the company without the need for any text.
Additional design considerations for images include:
Use product photos

Include image galleries to give visitors an overview

Don't always use images as the centrepiece; they can also be used to lighten up a page or convey a mood
Conclusion
Contract manufacturers might not be as visible as their original equipment manufacturer partners. But that doesn't mean their websites should not be visible. A well-designed website is vital to growing your business. Sure, you need excellent content, but without the right design, this will likely go unnoticed. Capture your user's attention and make it easy for them to navigate your site by following UI and UX website design.