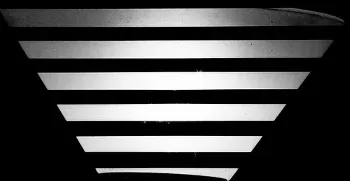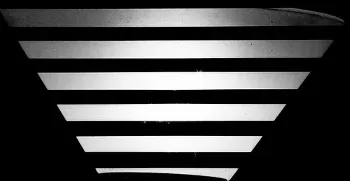 In a previous post we talked about the importance of the "context" of your audience in B2B content marketing. Most specifically, we looked at creating content which considers how they find you: their locale, their social [media] sphere, how they like to consume content (e.g. via Smartphone), etc.
But, this contextual detail only gives you part of the picture. More useful to your business, in terms of converting leads to more informed and engaged prospects and then on to becoming a customer, is content which is tailored to meet the needs of the audience according to what stage of the buying journey they are at.
You will, no doubt be familiar with the "sales funnel" metaphor, often cited thanks to its exemplification of the tapering process that is experienced by business in relation to honing sales from the numbers that might show initial interest in their product or service.
Put simply then, the buying process – "through the funnel" – is essentially the journey taken by a potential customer: incorporating (at the top of the funnel) all those leads showing initial awareness/interest in your business; through the narrowing [middle funnel] group of prospects who are beginning to evaluate and compare your business and your products/services more deeply; and finally, through to the customers (at the narrowest point at the bottom of the funnel) who – armed with their significant knowledge and awareness of you and your wares – welcome more profound engagement with you as they finalise their commitment to buy.
And it's with this appreciation of the sales journey, that the sophisticated B2B marketer understands how the right type of content, at the right stage of the funnel, can influence the conversion from early lead to fully-informed buyer.
So what type of content is most suited to what phase – "top", "middle" or "bottom" – in the sales funnel. We offer you the following suggestions for timely, relevant and effective content for each stage:
Top of the Funnel Content
Primarily, around generating leads and initial awareness of your business,it is all about scene-setting and problem-solving for the people searching around your area of expertise; it should be educative and informative for your top of the funnel (or TOFU as it is sometimes refered to) audience, but not "salesy", purely around garnering interest in your business and beginning your relationship. TOFU content may include:
Industry or sector-focussed articles – demonstrating your understanding of the industry/sector in which you are operating and your knowledge of the issues that fellow businesses in the field are experiencing.
"How to" Guides, Checklists, "Top Tips" – easy to read, useful, offering practical advice to the reader.

Whitepapers, eBooks – a whitepaper might consider a common industry problem, present arguments and make conclusions; an eBook, meanwhile, can offer a more in-depth discussion of an issue and offer solutions.
Middle of the Funnel Content
You've begun your relationship with your lead and established their early interest. There are now three main points when you would serve up middle of the funnel (or MOFU as it is sometimes called) content.
By way of so called Smart CTAs. This is when, recognising that initial TOFU interaction, you serve up a MOFU offer to that website re-visit.

By way of a lead nurturing campaign, offering up middle of the funnel content as part of a sequence of automated mails in that workflow.

On later stage pages on your website such as case study pages or product/service specific pages.
This "middle funnel" area of content is all about deepening your relationship with your potential B2B customer, and about providing validation of your offer to the more interested prospect reviewing his or her options.
Case Studies – a great way to illustrate how other customers have successfully used one of your products/services to solve a particular business need or issue.
Testimonials, reviews – as above, in this era of social reputation, customer reviews are utilised as reference for many prospective buyers and lend an important note of authenticity for those evaluating your products and services. Testimonials too are about building trust with your lead, the foundations on which to establish a more successful relationship with them.
Videos – either purely educative/informative or else, more product-based, video requires that the lead to commit a portion of their precious time to your content, hence their prevalence at this MOFU phase.
FAQs – these can be useful when there are questions left unanswered by other types of content. Try to anticipate any additional information that a lead might require, particularly if they need to convince others in their business that your solution is right for them.
Bottom of the Funnel Content
Naturally, your relationship is more established with your prospect at this stage, so B2B content here is all about facilitating the buyer decision-making process. Often it will be focussed on gaining greater and more personalised interaction with the prospective customer (in the form of shared online time or face-to-face engagement), with the objective of trying to convince them to make a final commitment to your product or service:
Free trial or demo – A free trial is a great way for the prospective customer to experience the tangible benefits of using your particular solution in their business. Similarly, a live online or in-person demo will give the opportunity to demonstrate benefits, and address any issues.

Quotation – As above, offer your prospect the opportunity to request a free quote; you can probably assume that someone taking the time to complete this kind of request form will be disposed to buy.
Book a FREE Consultation – Similar again, to the free trial and demo requests, create content that offers your potential buyer the chance to take up a free consultation with a member of your sales team. Having considered a good deal of the content you've provided at previous stages of their sales journey with you, your prospective customer should be ready for face-to-face, telephone or online interaction with your business to assist their final purchase decision.
What other B2B content suggestions do you have for the sales funnel? Have we missed out a content type that are working well for your business?
Image by monojussi