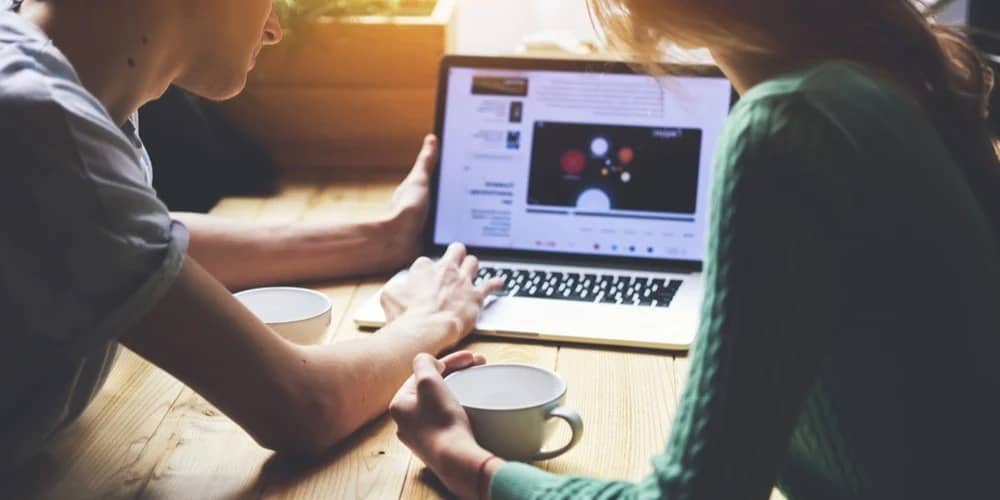 Video strategy has become an essential part of the online marketing mix, and on social media one size won't fit all. Each platform has a distinct personality and user base. This can be used to your advantage if you make some minor concessions. I recently read a pretty comprehensive article on buffer that breaks the top 5 platforms into their respective niches and goes on to suggest some nifty social video tactics. Here's a roundup of various things to consider if you are tailoring content for each site:
Facebook video is fun, emotional, and highly viral
85% of videos are viewed on Facebook without sound, but that doesn't have to mute your message. Add captions and graphics to your video. These are easily digestible, especially for feed-scrollers, and a compelling strap will encourage people to tune in.
Three is a magic number. Facebook counts the first 3 seconds (including autoplay) as a "view", so aim to stop people in their tracks. They have also introduced a 10-second-view metric (or 97% completion rate for shorter videos), which is a good indication of how well you persuaded viewers to stick around after autoplay. If you can pack those first seconds with interest and value, you can really lift your performance. As I've written previously, square videos excel on social media, but you can also export your video in the same format and resolution in which you filmed. Like with blogs and articles, compelling headlines attract viewers on Facebook Live sessions. You can use this free headline analyser to experiment with word combinations and their SEO credentials.
Youtube remains the world's largest video search engine
Youtube is about discovery, information and entertainment.
Viewer interest is driven almost as much by text as by image - videos with captions or subtitles garner 40% more views. As with other platforms, the first 3-10 seconds are pivotal, in this case because 20-25% of viewers will watch less than 10 seconds. There is simply so much else on offer. Using long and short-tail keywords in your title, meta data and tagging will help direct searchers to your video content and boost your SEO rankings. On this platform you can use high-resolution: 720p or 1080p HD. Both have an aspect ratio 16:9, 720p has a resolution of 1280 x 720 whereas 1080p has a higher resolution,1920 x 1080.
#Nofilter! Snapchat is rough, authentic and mainstream
On snapchat first impressions matter: 22% of viewers drop off after one snap. As mentioned in this article, viewers tend to engage more with content that looks and feels native, and video plays immediately, so record things vertically. Only 33% of videos on the platform are viewed with sound, but you can add text and drawings to cover the info-gaps that dialogue would have filled. This is a good place to provide a variety of content for your users that looks fun, genuine and lighthearted.
Instagram video is artsy, thoughtful, and inspiring
Instagram requires that you tap for sound. Videos are automatically silenced, and, because part of the appeal of Instagram is its artistic quality, you should aim to keep your videos on a par with your photography. Beauty is key, but it is also good practice to optimise your captions & tags; posts with one hashtag or more get 12% more engagement. You can "Bring your photos to life" with Instagram Stories - go behind-the-scenes and show your audience how your photos are created. You can also upload videos within 24 hours of being "added" to your phone. Anything created on your computer and sent to your phone counts within that rule.
Twitter video is quick-fire, personal and amusing
On Twitter, videos which show people on screen within the first few moments are twice as likely to be viewed, so humanise your videos. Videos with a good story arc can also increase viewership and content that aims to entertain enjoys a 15% higher share rate. So, get your writing hat on. The maximum video length is 140 seconds (file size up to 512mb). MP4s and MOVs are supported on mobile apps, which is good to bear in mind if you are into responsive design.
Wherever you decide to post, take careful consideration of your audience and their likely mood, interests and expectations. Make sure your videos work without sound, optimise your descriptions and, most importantly of all, enrich the first three to ten seconds with your very best film-making!
Video marketing has taken the social media world by storm. People watch more than 100 million hours of video on Facebook.

YouTube brings in nearly 4,950,000,000 video views daily. Snapchat alone fuels more than 10 billion video views every single day!

What was just a blip on the radar a few years ago is now a top content marketing priority for brands and influencers everywhere. Yet the barrier to creating video marketing content that resonates with audiences can still feel high. You need…

Resources.

Equipment.

Video editing skills.