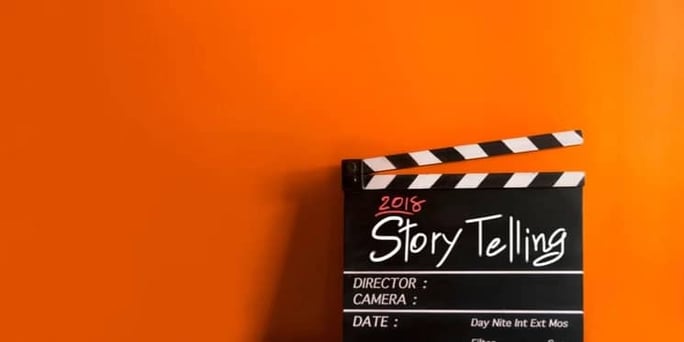 Video continues to dominate the digital landscape - from its prevalence on company websites, social media and news sites to the popularity of online streaming services.
And according to research from Wyzowl in 'The State of Video Marketing 2018,' video has established itself as a highly-rated and successful medium for increasing traffic, engaging with B2B prospects and encouraging action.
Among the report's key findings was the fact that eighty-one per cent of businesses have used video content as a marketing tool.
Of these, a substantial 97% of respondents said that video had helped them to increase user understanding of their product or service. And 76% confirmed that the use of video had helped them to increase sales.
From a customer viewpoint, 95% of consumers reported that they'd used an explainer video to learn more about a product or service. And 81% said that video had played a key role in their decision to purchase a product, service or application.
So given the phenomenal success of video in 2018, what can it teach us about creating great written content that will work just as successfully in helping us to attract, convert and delight our prospects?
What makes video content so appealing?
It's probably worth starting by exploring some of the factors that make video content such a popular medium, both for marketers and consumers.
Well-crafted videos instantly engage the viewer. They appeal to the senses, they tell compelling stories and evoke emotion.
Great videos get to the point. They make it easy for the viewer to get the information they need. They're accessible, and self-explanatory.
Videos put the prospect at the heart of the action. Increasingly too, they offer the opportunity for truly immersive experiences - from 360-degree video content to virtual reality (VR) technology that places the user "inside" the story.
So what can the attributes of effective videos teach us about creating engaging, compelling and high-quality written content?
Hook your reader
Successful videos have been proven to capture a viewer's attention within the first five seconds.
Which means that when it comes to capturing a reader's attention, the opening few lines of an article, web page or blog post are also going to be hugely significant.
The power of a strong headline is well understood, with headline analysis tools such as CoSchedule and Sharethrough helping to take the guess-work out of crafting compelling and search-engine-friendly titles.
But committing time and effort to creating attention-grabbing introductions for our articles, web pages or blog posts is also just as important.
Leading with controversial statements, startling statistics, unusual anecdotes or thought-provoking questions are all ways to capture the reader's imagination and to encourage them to stick around to find out more.
Be a great storyteller
Videos elicit emotion because they appeal to the senses through a powerful combination of visual and aural stimuli.
And carefully crafted written content is just as capable of telling incredible stories.
The key is to be bold. To have fun with words. And to not shy away from using powerful, emotive or sometimes controversial language to capture your prospects' imagination.
The future of written content
Well-crafted writing is a medium that puts the reader firmly in charge.
Written content can be quickly 'skimmed', or digested at leisure. And it empowers the reader to choose how much (or as little) information they need, and when they need it.
In an increasingly 'noisy' world, it's also a satisfyingly silent medium that speaks directly to the reader without the need for peripheral distractions.
Encouragingly too, according to Publishers Weekly, it would seem that we all still love to read - with printed books remaining the most popular format for reading; and unit sales of print books having risen every year since 2013.
Video content is an undeniably powerful force, with much to offer the world of inbound marketing. And yet, whether as marketers or consumers, we continue to be drawn to the quiet simplicity of the written word.