Download your free checklist to promoting your company on social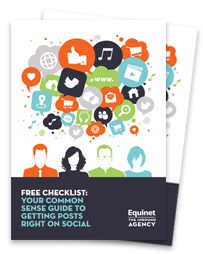 Social can be both a blessing and a curse to business. Get it right, and it can give you wide-reaching publicity, draw traffic to your staff and bring engagement with a wider audience than other channels.
Get it wrong, however, and the damage can be catastrophic. Poorly planned and executed campaigns can do considerable damage to your brand, reputation and ultimately your bottom line.
Follow this checklist to make sure you:
Fill out the form and we will send you the checklist immediately.