To create compelling and relevant content that will resonate with your target audience we need to develop your buyer personas.
These are representations of your target customers based on real-world information and educated guesses. Their likes, dislikes, habits, behaviours, motivations and concerns, as well as their job function, where they spend time online, decision criteria, and more.
Our process involves a persona questionnaires, a workshop (underpinned by the collated answers to the questionnaires), and interviews with your salespeople and, where possible, existing customers.
During this process we incorporate the Buyer Persona Institute's 'Five Rings of Buyer Insight™.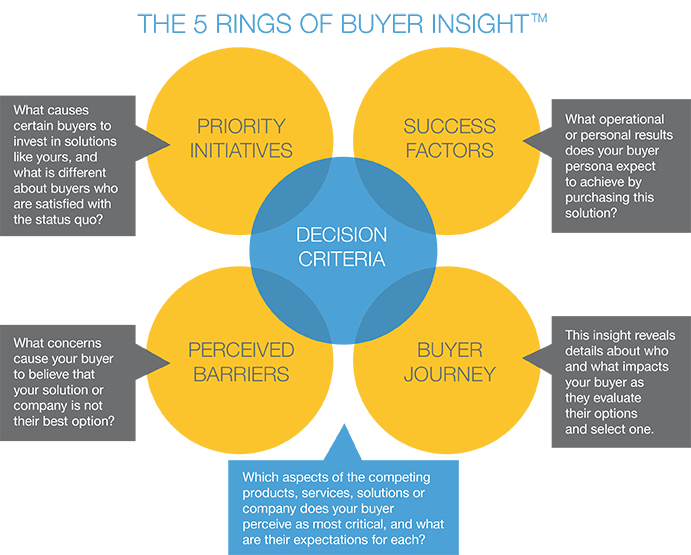 First, we scope out a top-level sketch, beyond the usual demographics, and once we've identified the general profiles, we ask questions that help identify their pain points, needs, and challenges.
From the questionnaires, the workshop and interviews we develop fully formed profiles that form part of the output in your inbound marketing strategy GamePlan.
---
If you'd like to discuss how Equinet could help develop your Inbound marketing strategy, contact us for a free, no-strings consultation.