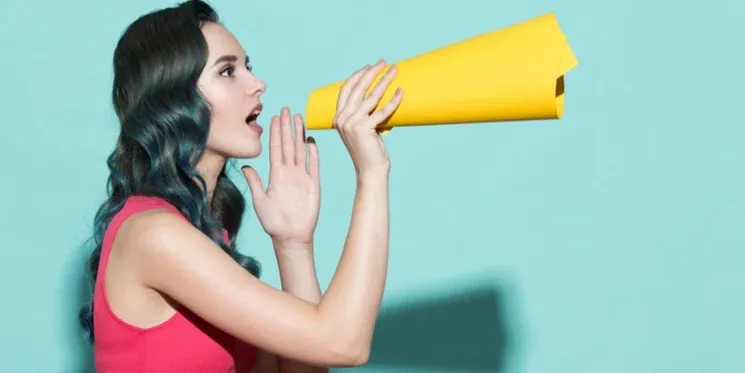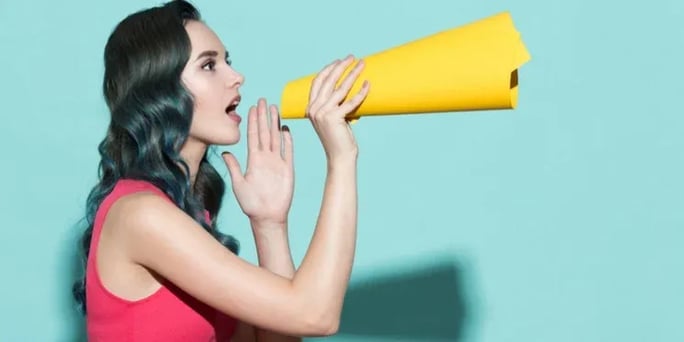 The software as a service (SaaS) industry is one of the most lucrative niches on the market. Inherently scalable and profitable, it's expected to surpass $112.8 billion by 2019.
But if you're in the business of selling software as a service, you'll know that standing out is now more of a challenge than ever.
And, unlike many other industries, if a software company grows at only 20%, it has 92% chance of ceasing to exist within a few years according to McKinsey.
So, listen up, because getting this right is important.
Inbound and content marketing are often favoured by SaaS companies because they are conducive to B2B buying habits.
Providing your audiences with quality content can be a mechanism for positioning yourself as a thought leader. It can influence the purchasing decisions of your ideal customer. It improves customer and brand relationships, and when done well, it earns you backlinks and shares that considerably contribute to better SEO.
Plus, it's cost-effective.
Businesses that use inbound marketing for customer acquisition tend to save over $14 (£10) for every new customer.
So to cut through the noise and arm yourself with industry leader status, you'll need a SaaS content marketing strategy that is crafted and perfected down to the very last details.
And in doing so, you can generate more leads, more conversions and ultimately, more sales.
So let's get into it.
Conduct your own research
Conducting and publishing original research is one of the most effective strategies for SaaS marketers.
Not only will this help you identify trends to write about, but it'll also provide you with insight into what your prospects and customers want to read.
It'll also teach you the language they speak, the way they think, their habits, and could even contribute to the shaping of your buyer personas. Plus, it helps you obtain backlinks from other useful sources.
So it's a technique worth harnessing - if not for the benefit of your web traffic, for the benefit of your buyer personas.
This can be achieved a number of ways, but it starts with some good old-fashioned desk-based research.
Who are the key influencers in your field? What do customers want to know? What questions are there yet to be answered? What topics are currently trending in your industry?
This type of investigation will help you build a framework before you conduct your own in-depth research, in the form of interviews, or surveys
You then have the choice of qualitative and quantitative. Both of which help you develop competitive advantage. Unique insights add substance to your content and enable you to offer something that no one else has yet offered.
Some of your options for research-based content are:
Interview-based case studies - Your customers might bring some interesting and original insight
Infographics - Infographics are easy to digest and highly shareable)
Industry trends - Take advantage of those trending keywords and hashtags
Authoritative news - When it's perceived to be authoritative, industry news articles can earn you high-quality backlinks
Webinars - Holding webinars with key influencers and big industry names can act as compounding content
Being the first to offer an insight improves the authority of your content and gives it a compounding quality.
Create outstanding content
When you're not busy writing up your research-based content, you should be thinking of ways to create outstanding content.
"The aim of marketing is to know and understand the customer so well the product or service fits him and sells itself." - Peter Drucker
To create outstanding content, you need to know your customer's needs at every stage of the buyer's journey.
As we know, blogging has many benefits: better SEO, brand exposure, backlink opportunities and social media shares.
But it's not as easy as throwing something together in your spare hour on a Friday afternoon.
For your content strategy to have a compounding effect, increase web traffic, and noticeably improve conversion rates, you need to outdo any competitors' content.
This means offering the reader something unique; something that resonates; something that is useful and shareable.
This starts and ends with knowing your buyer personas.
Before you write or publish, consider:
What do they need or want to know right now?

How will this help them?

Who will care about this and how it could benefit them?
Use language your prospective customer would use, create messaging that resonates, and understand what they need at each stage of the buyers' journey.
It doesn't matter how well it's written or how long you've poured over each sentence, if it's irrelevant, contrived, or littered with jargon, you'll scare off viable leads.
Write for your audience, not for your ego.
As a SaaS marketer, finding the spare few hours every week to create an outstanding blog post can seem impossible. Which is why the services of a content writer could be a worthwhile investment.
A content writer doesn't need to be an industry expert. They just need to be good at curating, researching, and investigating. And of course, good at writing for the web. This is inherently different from any sort of print writing, novel writing, or regular journalism. Plus, content writers are usually trained in interviewing, conducting research, and SEO copywriting. So all of that is taken care of too.
With a little of your guidance and wisdom, they can create consistently outstanding content in the background, while you focus your efforts wherever they might need to be.
Give before you take
One of the biggest mistakes SaaS leaders make when they embark on an inbound strategy is expecting to see an immediate spike in traffic and sales.
Rather, now is the time to think about your core value offer.
You should be looking to give value to your ideal customer, forgoing any thought about sales.
You must give, not take, in order to reap the rewards of inbound and content marketing. Think first and last about how you can be the provider of value.
Content marketing is used by some of the best SaaS and Technology providers. Dropbox and Moz are great examples. They're heralded for their ability to consistently produce outstanding content.
But they don't expect anything in return.
They give away their highly valuable content for free.
They're consistent. And they're relevant.
Rand Fishkin, for example, and his highly commended 'Whiteboard Friday' series, attracts thousands of views every week. But he doesn't hold it back in exchange for email addresses, and he doesn't spend the time justifying or selling his product. He genuinely wants to share his knowledge with his audiences and in doing so, has solidified industry expert status.
Bonus tip: The free trial
And then there's the free trial.
The 'free trial' is the holy grail of SAAS marketing. But did you know. only 44% of SaaS companies offer a free trial?
Giving away your product for free for a limited time allows potential customers to recognise its value and hopefully, question how they ever operated effectively without it.
This might seem unnatural. You wouldn't give away a physical product you were trying to sell for free, would you? But that's why SaaS marketing is so challenging. It's esoteric, and often requires training and time for your prospects to recognise its value.
There's a reason content marketing is used by thousands of SaaS and technology companies. It's because the potential customers are already online, and they're already searching for a solution like yours. They might not realise they need it yet, but by crafting a remarkable strategy that propels you to thought leader status, you'll nurture prospects into leads and influence their final purchasing decision with your knowledge and outstanding content.