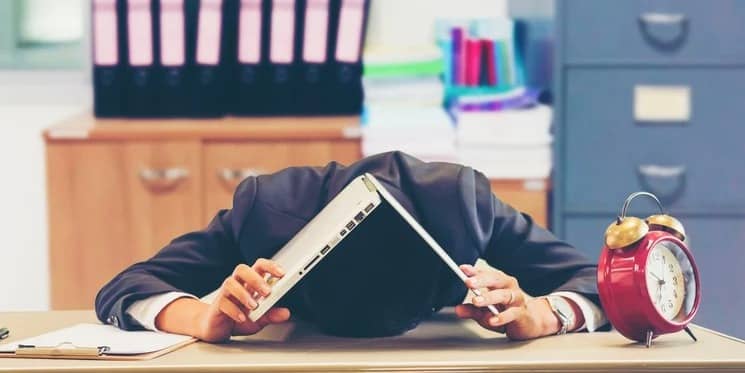 The internet is full to the brim with video marketing statistics proving just how powerful it can be as an inbound tool. On occasion, you might be faced with a campaign that has surprisingly under-performed. If you take a second look, you might see glaring areas for improvement. How can you be sure your next investment in video will grow revenue for your business?
Here are some of the most common video campaign mistakes, and how you can avoid making them.
Neglecting your audience
One exceptionally costly oversight for your video marketing campaign is to dive in and start production before pinpointing the specific tastes, interests and pain points of your target audience. Before anybody so much as glances at a camera, you need to establish clear goals at a foundational level: who is this video for?
If you cannot answer this simple question, you and your team are flying blind.
Revisit the research you have conducted on your buyer personas to predict the kind of questions they might have, as well as the topics that interest them and where they flock to find answers.
The most rewarding content marketing strategies are buyer-centric. When it comes to video content, a tone-deaf sales pitch simply won't cut it. It's far too easy to close or mute a window.
The mood, interests and expectations of your buyer persona can vary dramatically according to where they lie in the buyer's journey. Their attitude will impact everything - from how much time they are willing to spend listening to you, to the content they visit next.
Putting your viewers' needs first will ensure your message reaches the right audience at the right time.
Going straight for the hard-sell
In today's online environment, consumers value authenticity over production value. Before making an important purchase decision, people will conduct thorough research, and corporate video (such as a product demo or customer testimonial) often underpins this.
Your customers want informative content that doesn't try to bamboozle them into a sale. This valuable opportunity to connect with your potential customers can be damaged by a 'salesy' tone of voice - especially if they are not yet in the consideration stage of the inbound marketing funnel.
Understanding your audience and providing content that supports their search for information is key to making a lasting impression and building trust in your brand.
Boring your viewers
81 percent of businesses use video as a marketing tool, so it's safe to say competition for attention is high. To cut through the crowd, your videos need to be short and concise. Conforming to the optimal length for web video directly contributes to increased audience engagement and interaction.
A muddled message will bore viewers and harm your video completion rates. Each piece of content you make should have one clear takeaway. A common mistake is to pack too much into one video.
Limit your script to one topic, question, product or task. Humour and immersive storytelling will help to establish an emotional connection with your audience.
The most successful video is easy to view, understand and consume.
Not investing enough in video production
Video is becoming increasingly accessible. And while your message is the most important factor, the way that you present your point can have a significant impact on its reception. Video production has many moving parts, and plenty of room for error.
If you lack film experience, it's recommendable to get professional help. A video production agency can help you to provide the high-quality video consumers have become so accustomed to.
The internet is saturated with content. As an inbound marketer, you must recognise that your content needs that little extra bit of care to give it the edge on the competition.
Badly optimised video
There's more to video marketing than stunning visuals and a well-crafted script. Optimisation plays an important role in video distribution - it's ultimately how you'll get seen. This process involves tailoring your video carefully so that it can be played on all screens, be shared on all platforms, and be unveiled by the most common search queries.
Your business can't afford to ignore the rise of mobile. Improve your video by making sure that is displays correctly on all devices. That way you won't miss out on potential conversions.
To grow your audience, it's also important to optimise your video content for sharing on social media.
Search engines look for the metadata that accompanies video. Use relevant keywords in the title, script, tags and description. This will help potential customers find your video.
Video distribution
Posting your video in just one place is one of the worst mistakes businesses make when distributing their video marketing content. It puts a cap on your reach and hinders your ROI (return on investment).
Of course, there will be a primary platform (revealed by your buyer persona development) on which video content is expected to see the highest conversion rate. However, by limiting content to one platform, you exclude large numbers of potential viewers.
A good video marketing agency will be able to provide you with video optimised for delivery across various social platforms.
Lack of integration
As part of your inbound strategy, you publish a rich variety of helpful content that faithfully guides your prospects through the sales funnel. How does this content relate to your video?
Poor alignment with the rest of your inbound content strategy will kill your video marketing campaign. Viewers who enjoyed your video should be encouraged to find out more about the subject you discussed. This can be done using a call to action.
What motivated you to start making B2B web video? There's a specific outcome you had in mind for your viewers. A clear CTA, accompanied by links to your website and further material, will help move potential buyers closer to conversion.
Failure to track your results
If you don't review your video marketing metrics, you can't hope to improve future video campaigns.
A better understanding of what does and doesn't appeal to your buyer personas can be achieved by conducting a thorough analysis of their engagement with the content you have already shared. What platform worked best? What time should you post? Did they watch it all? Was the CTA you chose appropriate? These are all questions that need to be answered.
A flexible and responsive approach to your video content strategy will reap the best results.
Avoiding these common video marketing mistakes will help improve your inbound content and encourage your audience to move along the buyer's journey.