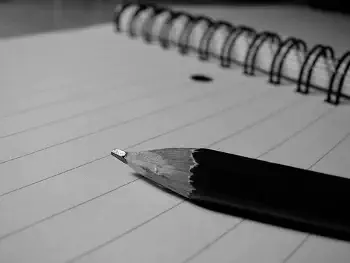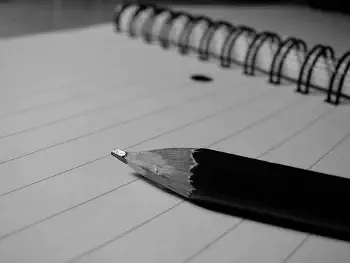 Why can't you get that damned B2B blog post written? Are you worried about making it perfect? Are you bored with the topic? Are you building the task into something so much more monstrous than it should be? Are you paralysed by the approaching deadline? It really doesn't matter why you have 'blog writers block'. What is REALLY important, is to follow James Thurber's advice and "don't write, just get it written".
But first, break down the blog writer's task into its more manageable sequence: it starts with choosing the topic/idea/message/theme and framework - then the physical act of word processing - after which, editing/improving/polishing, honing that all-important headline - then proofreading - and finally publishing. It is only at the start of this sequence that bloggers block can strike. The rest are more mechanical tasks.
So, when the deadline for writing your next company blog post is looming large and inspiration isn't coming to you, what can you do/where can you turn to unlock your creative mind? Here are our 5 top tips to help you stop the B.L.O.C.K. Take your pick of these suggestions for getting into creative flow.
Begin with the end in mind: When you are struggling to express your ideas in a B2B blog, it is a great help to remind yourself, just why you are enduring this frustration. Recall your audience to mind. Do you have a clear picture of yourbuyer persona? Their responses to your last blog, especially if they were questions, surely must be your starting point for a post. Ask your sales colleagues for insight, examples of customers that have really benefitted from using your product or service – there must be a great post in that. If this blocked blog is your first and you find yourself with nothing to say, then the thing to do is go back to the drawing board and do more research. Read new material, other blogs, make notes on what is good about them, what interests you as a reader. Alternatively, close your eyes and dip into a dictionary for a random word. Then work your way back to topic, linking from that word. Don't worry about how whacky the links may feel. The aim is to stimulate one good string of words to launch you into a creative flow.
Laugh in the face of blog writer's block: Creativity is a spectrum. It is a rare phenomenon when things just flow, out of excitement and good feeling. The opposite end of the spectrum, when writing, is much more the norm. Go from your Word document to YouTube. Watch some footage of your favourite stand-up comedian. Laughter really is the best medicine for bloggers block. Imagine how Billy Connelly would tell your story. Delete the expletives and away you go!
Or, what if....: These three words are possibly the most magical incantation for creativity in the English language. Apply them to your blog topic and see how they shape your perspective and give you a different angle from which to approach your writing.
- What if... Don Draper/David Bowie/the new Pope was doing my job, what would they say about this topic?
- What if... colleague x was tasked with writing a post – what would they want to write about?
- What if... I ask all my Twitter followers for their views on this subject, where would that conversation take me?
- What if... I forget writing altogether and think about using other content formats to blog (video, infographics, illustrations, etc.)
Play the "what if" game for a sure-fire cure for blogger's block.
Create a more conducive environment: There are those who suggestthat making some simple changes to your environment can help engender creativity: in their infographic on creating content, for example, Copyblogger suggest going for a walk to change routine and stimulate the mind, a run for some might do the same; if not, try using other cultural references: listen to some music - either by way of a break from writing or whilst you're writing, watch a play, try a new restaurant, read a book. Let yourself be surrounded, however fleetingly, by other artistic stimuli in order to inspire your creativity. After all, as we've blogged before, creativity and inspiration are often about the art of remix. The trick is to ensure that you get some time away from your screen (similarly to point 2 above), to regroup, to refresh your thoughts and allow some new impetus to assist you in your writing.
Keep writing: B2B blogs are relentless drivers, you have to do it time and time again.And the truth is, most of us are closer to George W. Bush than we are to Richard Curtis, when it comes 'wordsmithing'. But remember, you are the best person for your B2B blog, because you know your business best, you're clear about your audience, you understand what you have to offer the customer who needs you. The compulsion to write something 'awesome', can really slow you down. So do something that goes against the grain and simply accept your flawed writing for what it is, so that you can find the good stuff when you get to the editing stage. And sometimes, when you get more accustomed to writing, as every writer will tell you, it just comes naturally. You get into a creative flow and the words just come. Most of the time though, it's all about workmanship. Do not drain your creativity tank, all in one sitting. Gabriel Garcia Marquez in '100 Years of Solitude' says to stop writing when you are most excited. When the blog force is with you, switch to the editing stage and make the most of what you've written so far. Then conserve some juice for tomorrow's blog. As Seth Godin comments, in highlighting his premise for beating blog writer's block by drip-feeding your blog on a daily basis: "The writing isn't the hard part, it's the commitment. Drip!"
The last words on overcoming bloggers block should go to the great wordsmith Samuel Johnson... "What is written without effort is, in general, read without pleasure".
Image by Incessant Flux