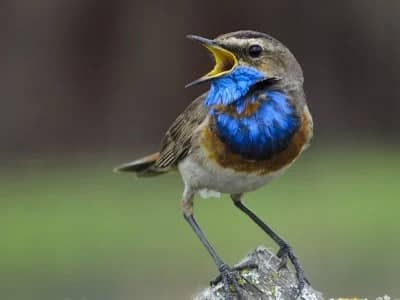 Whatever industry you work in, it's likely that you want to be influential. But getting the right people to take note of what you have to say isn't always easy.
The world's greatest writers, from Jane Austen to Louis de Bernières, have a distinctive voice that resonates with their readers. They convey something that others can't.
As a B2B content writer, you also need to develop your own voice – one that captures the attention of your ideal customers.
However, it's not easy – there's a fine balance between letting your personality show and producing something that your audience actually wants to read.
Here are three things to keep in mind.
1) Put your readers first
Whether you're writing a blog post, eBook or the like, the needs of your ideal customers are at the forefront of your mind. What are their pain points and how can you suggest a remedy?
Developing a writing voice that resonates with the right readers means addressing their specific problems head-on in a language that they will understand.
Writing on Forbes, Jayson DeMers says: "You must know who you're talking to. If your voice doesn't match their needs and expectations, your messaging will miss its mark.
"[…] You also have to know what you want to say. What's your big message? What is your business trying to accomplish in the world? And bluntly, so what? Why is your message of broader significance, to the market in general and to your target customers in particular?"
If you have a clear understanding of who you're trying to reach and what you want to achieve, it will show in your writing.
Your content will deliver a clear and confident message and will be a useful and educational resource for your target audience.
2) Be yourself
So we've established it's all about them.
But that doesn't mean it can't also be a little bit about you. You're the one creating this remarkable content - so let your personality shine through.
Erika Napoletano is an author, speaker and entrepreneur, who helps businesses to get "UNstuck". She's also infamous for her frequent use of four-letter expletives.
In other words, she has a distinctive voice.
In a recent interview with Demian Farnworth on Rainmaker's Rough Draft podcast she said: "[Profanity] is not to shock. It's not to entertain.
"It's because the words that show up on the page are the only way that I know how to tell that story in my voice."
Swearing is Napoletano's trademark; it's what helps her to write in an engaging way to attract her ideal customers.
You don't have to swear, but think about what makes you unique. Perhaps you have a dry sense of humour; maybe you are known for being opinionated; or you can explain difficult concepts with clever metaphors.
Identify your own peculiarities and use these to develop your writing voice.
This will add a human touch to your content, making what you're saying even more credible and engaging.
3) Read other people's work
Flexing your reading muscles will give your writing muscles a work-out too - and this will enable you to develop your own voice.
The more you read and learn about new ideas, the better your writing will be. Unconsciously, you will improve your vocabulary and grammar; you'll come across new ways of approaching topics; and you'll figure out what works for you and what doesn't.
Writer and entrepreneur Jeff Goins says: "Nothing inspires a writer like reading someone else's words.
"As a writer, you'll find yourself hitting plateaus and roadblocks when you aren't reading. You'll run out of words, if you're not regularly being challenged through books and other material."
It doesn't matter what you read – whether it's novels, newspaper articles, blogs or a combination – as long as you do it regularly.
Otherwise you're likely to find yourself rehashing the same content again and again.
Reading will help you to address the problems of your ideal customers in fresh and innovative ways that stand out from the crowd.
Developing your writing voice takes time but is key to ensuring your content makes an impact on your ideal customers.
While knowing your audience inside-out is most important, injecting your own flair and letting your personality come across will also help your voice rise above the noise.
And reading voraciously will keep those writing muscles in shape.