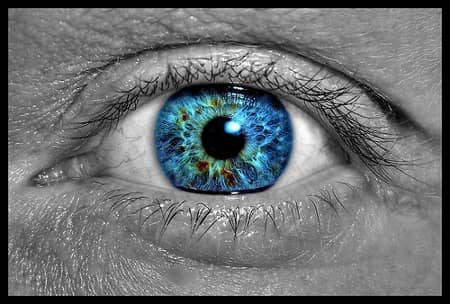 Predicting the future is fraught with pratfalls and shouldn't be undertaken lightly. Never forget that someone once predicted that the Beatles would never catch on, and another said Connery wouldn't be right for Bond!
So, back in January, when we cast around for helpful predictions in the content writing and marketing field in 2013; we looked to the industry's experts and thought leaders, such as Jonathon Colman, Marcus Sheridan, putting our trust in them to the test.
So did we back the trillionaire rockers or have we got yolk dripping down our shirts?
Five points for the future
In January, we listed five areas of seminal change or growth for B2B content:
Remarkable content

Challenging the status quo

Visuals and video

Context

"Real-time" marketing and newsjacking
Six months on, we took a look at some recent contributions from specialists, assembled by Jodi Harris at the Content Marketing Institute (CMI), and from other sources, to give you their view – and our take on it.
Returning to the remarkable
The blitzkrieg evolution of devices, tools and platforms is no longer B2B content marketers' daily driver in 2013. Instead, as marketer Heidi Cohen comments, "...marketers are returning to the basics, namely a blog as the heart of content marketing strategy...to drive measurable content marketing metrics."
What's also interesting is that this return to core content marketing values is finding more fertile ground than it did previously. As Eve Williams, of Cedar Communications, puts it, "Consumers [of content] are now simply more responsive... There's a different attitude to free and branded content because consumers are seeing more quality examples of it."

All eyes are once again on the quality of the content itself. And with such a high level of interest in it, if ever there was a moment for it to be truly remarkable, it's now!
Little talks big
The point about challenging the status quo using B2B content marketing is one which has proven somewhat transformational – way beyond our initial interpretation, in fact.
Take the phenomenon called "small data". This is the growing realisation amongst small and medium enterprises (SMEs) that the data in smaller organisations is far more available, accessible and democratic than in larger organisations with a "big data" model. As Rufus Pollock, of the Open Knowledge Foundation, explains, it's about "more people than ever being able to collaborate effectively around a distributed ecosystem of information."
The upshot of this realisation for content marketing, according to Deana Goldasich, is that SMEs can, relatively easily, get at years' worth of data that they can use as the basis of original, compelling content, with real authoritative, comparative credibility. Enough credibility, in fact, to enable them to establish themselves as thought leaders, in a way that larger organisations often struggle to.
Surely, there is no clearer evidence of challenging the B2B content marketing status quo than a David being empowered to speak out in a roomful of Goliaths!
Picture this...
Video and visuals are everywhere in 2013. But an important caveat is that they must be short, sweet and instantly convincing. Or fail.
Carla Johnson, for example, talks about the need for "'snack' size bits of content...90-second demos; quick hits..." Elsewhere, along the same lines, Jay Baer argues the case for ultra-short Vine video, based on positive results seen in other content marketers' campaigns.
Gone With The Wind it ain't, but as brevity becomes more necessary, and authoring and editing tools more accessible and simple to use, the expectation will be that those who specialise in online writing will also become competent in creating convincing video and visuals.
Indeed, as Michael Brenner has said, content marketers now also need to be visual/infographic designers, videographers and SlideShare creators.
Up-skilling, anyone?
Content fit for context
Arguably, "real-time" marketing is inextricably linked to this development in visual currency. Newsjacking (if it's right for you?) can't happen off the back of beautifully scripted film or trenchantly crafted words, both of which are too slow both to produce and digest.
Instead, it's the immediacy of an infographic or video, spelling out the issue and outcome in a few seconds flat, that gives the most effective tools in the newsjacking (and, indeed, news generation) armoury, as journalists have shown.
So is it time to start telling all your B2B content stories in visuals for the rest of 2013 and beyond? Heidi Cohen's (mentioned earlier) suggestion that marketers return to a "contextual call to action" is a sensible one here, and brings out the continuing importance of context for any content you produce. As we've commented elsewhere, content wants and needs vary greatly depending on where your customers are in the "sales funnel". Attracting their attention and starting a conversation with them - at the top of the funnel - works splendidly using visuals and video, enlivened by a minimum of verbiage; but this is a very different context compared to when it comes to engaging them - further down the funnel - in helpful and knowledgeable discussion, (where the visuals/verbiage balance usually works exactly the other way round)!
Put it this way, 2013 is, without doubt, the year of Instagram, Pinterest, Snapchat and Vine, and probably others too. Do learn about them and how to use them, and don't get left behind.
But don't throw your keyboard away just yet...
Image by Desirae