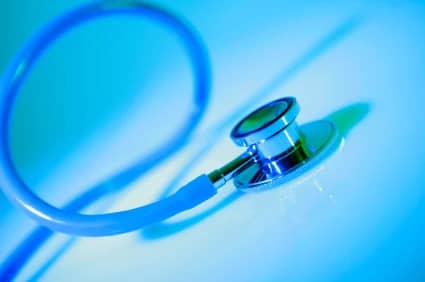 If you've started a B2B blog to generate more buzz about your business - and, hopefully, attract new customers - you know how much effort goes into maintaining it. Your blog has to resonate with audiences, offer something unique to the marketplace and be fun and interesting to read. So what are you doing to get your B2B blog noticed?

A recent study from HubSpot shows that businesses that maintain a blog have 55% more website visitors, 97% more inbound links, and five times more indexed pages than businesses that don't. Of course, business blogs perform far better when they've been designed for the best performance possible.

To get the most out of your blog, follow these five optimisation tips.

1. Use keyword-rich, search-worthy titles.

You may have heard that keywords should appear throughout your B2B blog, and it's still important to add them to your first paragraph, headlines and especially your title. An optimised blog title is crucial to making the search engines - and potential readers - notice your blog. Whilst it's pretty much old school on page SEO 101 advice, it's still important nonetheless.

Use a reliable keyword analyser to research keywords and choose the best ones for your title. But don't stop with the keywords; make your entire title a favorite search term. Think about what kind of phrase your readers might put into a search query, and make that your title. Even if other blogs are using it, your blog's ranking will go up, especially if you've optimised the rest of your content.

2. Add multimedia content.

Many people have found great success writing online, but just as books faced stiff competition from movies, content writers are sometimes overshadowed by the video version of their ideas. Research shows that visual content is viewed and shared more often than text-based content, so your blog writers should get used to sharing their screens with the competition.

Of course, the content should be relevant to your topic. If you're talking about a new product, write about it and then embed an instructional video that shows viewers how to use it. If you're writing about recent industry trends, reformat your ideas into a colorful infographic. Lastly, add keywords to meta-tags; this not only optimises your B2B blog, but also makes your multimedia content searchable in its own right.

3. Link to posts, past and present.

Ideally, your blog posts will cover evergreen topics, or topics that never go out of fashion, A B2B blog can choose from a wide range of timeless topics, but new or occasional readers who read one post won't automatically know about previous posts on similar topics. Linking to your own content might seem immodest, but it boosts overall blog traffic.

Some subjects can be written about over and over again from numerous angles. A fashion blogger, for example, can constantly write tips on how to dress to look 10 years younger or 10 pounds thinner. Instead of only linking your latest entry to other publications, also link it to one of your older posts. Just make sure the material is still relevant; you don't want to be accused of keeping outdated content on your blog.

4. Share your blog - and make it shareable.

Perhaps one day your blog will be hot enough to go viral on its own, but until then you have to get the ball rolling. After publishing a blog post, share it across your social media accounts. Not everyone in your network visits your site, so this is the best way to bring them aboard.

Once visitors have read it, they may want to share it with their networks, so make it easy for them. Add "Share" and "Like" buttons to each blog post for every relevant social media channel you can think of. In addition, include an RSS feed, which makes it easier to publish on social media and syndicate your blog, which can expand your potential audience even further,

5. Keep your blog active.

You've heard that a body in motion stays in motion. Never underestimate the power of momentum in your B2B blog. If you only update your blog every few weeks or so, your regular readers may get bored and move on to other blogs. If you update your blog more frequently, though you might not lose them at all.

Try to publish a new blog at least once a week; if you can do it more often, good for you, as long as you don't sacrifice quality for quantity. Publishing low-quality content may backfire, so if you're stuck for ideas do some research into what your potential audiences are looking for.

The number of B2B blogs has exploded in recent years as businesses incorporate them into their marketing plans. The best blogs are constantly optimised for maximum effect, often by following one or more of the tips listed above.