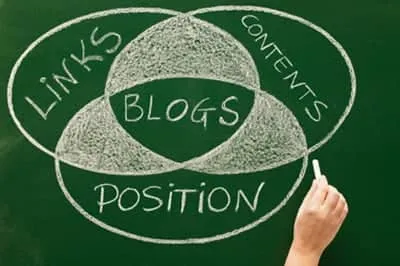 Having a regularly updated B2B blog is an essential part of creating and maintaining an effective business presence online.
But in your efforts to promote your services, products and brand to decision makers you shouldn't restrict yourself to only blogging on your own site.
Publishing a post on a third part blog can be a potent way of enhancing your online presence, and can produce a number of related positive effects:
Increased exposure for your business in front of people that matter
Can contribute to you being seen as a thought leader
Enhanced visibility in the search engine results pages (SERPs) through link backs to your website
How it works
Getting started with guest blogging is relatively simple, but doing it effectively takes careful planning. The first step is to identify what topics you can blog on. For example, if you ran a management consultancy you might create thought leadership pieces based around business planning issues.
Once you've got an idea of what you want to blog about, you can then think about where you can submit your posts. Many industry blogs regularly feature guest contributors, while others may be open to the idea. When approaching them, be sure to check their guidelines for what they look for in a guest blog post.
You should target your posts at blogs that are themselves highly popular and respected. Be mindful that this may not be possible straight off the bat and you may have to set your sights lower until you have established a reputation, but this is certainly something to aspire to.
The benefits of guest blogging
As discussed above, the benefits are three-fold (at least). Firstly, by publishing your content on sites other than your own you make it possible for a wider audience to be exposed to it, and hence increase your online visibility. If you carefully position your posts to ensure that the blogs' audiences are the same people who are likely to use your services, then the benefits of this are plain to see.
Publishing clear, insightful and knowledgeable posts on a variety of industry blogs can also result in you being seen as a thought leader. This is important, because while you can't use guest posts as a means to directly promote your business or its products, you use them to sell an image of your company as one which is forward-thinking and has expert knowledge of the industry.
Finally, guest blogging can give a major boost to your search engine optimisation efforts. In many cases, when you submit a post to a blog, you will be able to include a relatively inconspicuous link back to your website.
As well as generating extra traffic to your site via direct click-throughs, additional in-bound links (or backlinks) to your site will also contribute towards your rankings in major search engines such as Google. It's important to remember that the more popular and highly-ranked a blog or website is, the greater the value of the backlink, and the greater the potential to climb higher in the SERPs.