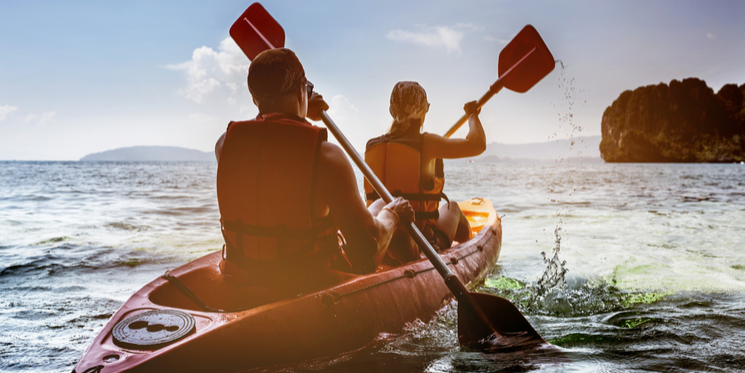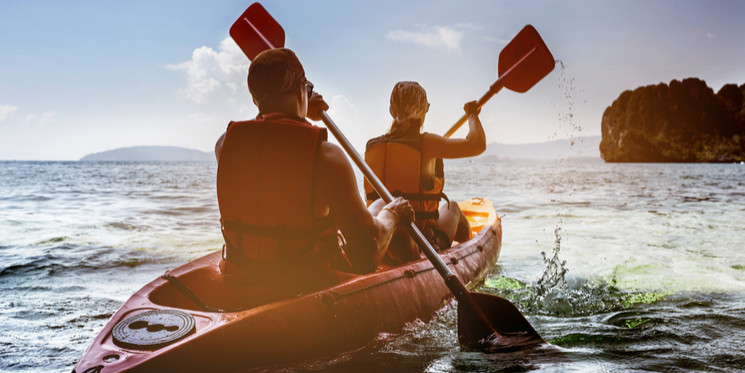 More and more companies are moving from traditional marketing methods to an inbound marketing approach.
And those short on time or lacking internal resource or expertise are looking to external agencies for help.
Sure you expect an agency to deliver great results, but you also have a vital role to play in achieving this.
So if you're considering hiring an inbound agency, here are our top tips for making the most of your partnership.
Let go of fear
Choosing to engage an external party to assist with your marketing efforts can be daunting.
If you're a business owner, you'll have nurtured your business from inception, so letting someone else in is a big deal. If you're the Marketing Manager, you'll face pressure from senior leaders to get new leads and win more business, so entrusting an outside agency could be a risk.
But companies hire external agencies for their expertise. Everyone working within an inbound agency will be masters of their craft; whether it's strategy, account management, content writing, web-development or design. And if you've taken time to research your agency before signing any paperwork, then you should feel confident in taking this step.
It's not just getting you to the start line that requires a leap of faith. Every piece of content your agency creates will be shown to you for sign off before it goes live. Naturally, your agency may not get every single blog post right first time, especially initially. But while it's important any technical or specific details are correct, if you pore over every word or phrase you risk becoming a bottleneck and jeopardising progress.
Invest time
To develop an inbound strategy for your business, your chosen agency will need to spend time getting to know your business and your customers. And they can't do this without you.
Brand development is an essential component of an inbound strategy. But an external agency can't develop a company's brand alone. They can't simply ask a few questions, disappear, and then "ta-da" - reappear with a brand expression that is meaningful.
A good agency will ask you to join them in a brand development workshop, where you dig into your brand's core proposition, reasons to believe, values, and personality. From here, your agency can work up output following the workshop and share it with you for further refinement.
Likewise, no one knows your customers like you do. So when it comes to developing buyer personas, the more information you can provide from internal data and your own experience, the clearer picture you'll be able to build. This can then be further built on with insights gained from interviewing customers.
Buyer personas are crucial to an inbound strategy; they'll be used to create compelling and relevant content that resonates with your audience. So you need to work together to get them right.
And if your agency is developing your website, they'll need your input here. The first draft will never be 100% right first time, so you'll need to be ready to provide feedback on design, layout and content throughout the development process.
Like any relationship, you get out of it what you put in. So to get the best results, it's important you work as a team.
Communicate often
Communication is key to any successful relationship. And your relationship with your inbound agency should be no different.
Your inbound agency should arrange monthly and quarterly planning sessions with you to review activity and goals of the previous month or quarter, and discuss plans for the next. Both your inbound strategist and inbound marketing consultant (IMC) should attend these.
This regular pulsing keeps everything on track and focuses on outcomes that your agency can monitor and analyse with you, such as traffic, leads and conversions.
It's also a good idea to commit to weekly calls with your IMC. This is your opportunity to get a granular view each week of what each team member is working on and to discuss goals, timelines and any other business.
The best partnerships are built not just on regular communication, but being open and honest. Don't be shy about speaking up if you don't like the designs for a new web page, or if you feel a piece of content hasn't hit the right mark.
But equally, let your experts be experts. If you're hiring an expert, you need to give them the freedom to work their magic. Give them the opportunity to earn your trust.
Your partnership with your inbound agency should be just that - a partnership. Though you're the client and they're the provider, your relationship should be more than just transactional. So ask questions and learn from their expertise. Your agency should be eager to share their insight and knowledge with you.
While companies across a wide range of industry sectors are seeing great results from inbound marketing, it's not a quick fix solution. You have to be prepared to play the long game. To see an increase in website traffic, leads and customers requires a solid strategy and a lot of work.
Hiring an inbound agency is a great way of injecting energy and ensure dedicated time, attention and expertise are given to your marketing efforts. But your role is vital. Ultimately, the success of your venture will be dependent on how well you work together as a partnership.