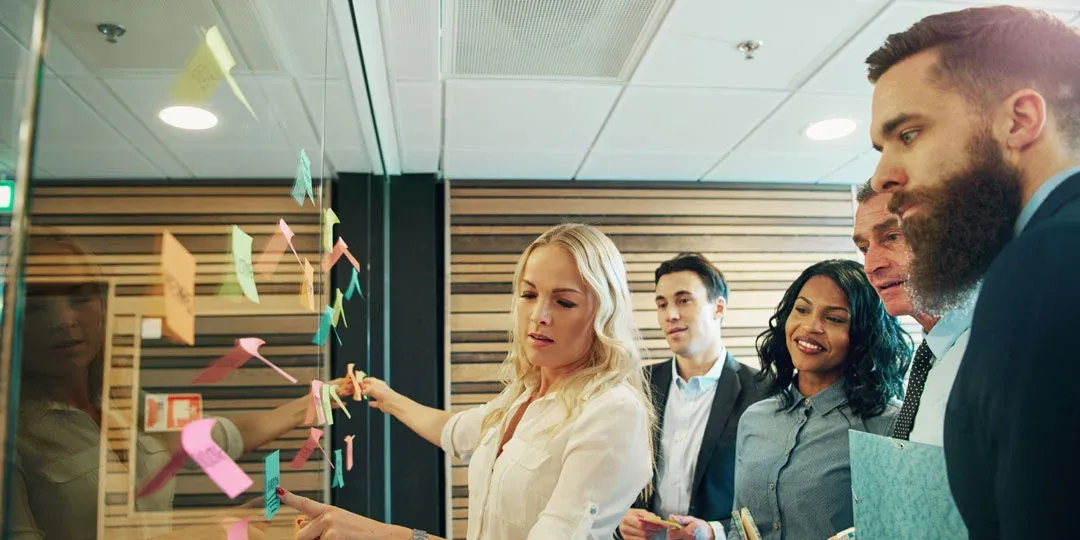 Gone are the days of cold calls and newspaper advertising; B2B inbound marketing is a no-pressure way of giving customers what they want, at the precise moment they need it. Here are 5 tips to help develop a B2B inbound marketing strategy for your business.
Contract manufacturing organisations (CMOs) can use B2B inbound marketing to attract original equipment manufacturers (OEMs) and engage them by providing beneficial resources. Content can include anything from blog posts on the latest industry trends, eBooks detailing manufacturing procedures, and podcasts with industry experts.
In contrast with traditional marketing, which requires you to identify customers constantly, inbound marketing gives your ideal customer something—usually by answering one of their questions. The benefit of inbound is that your customers are already looking for a solution, which is how they find you. And by the time they do, you have already done the hard part.
1. Set clear goals before you start
Regardless of whether you are an old hand at developing B2B inbound marketing strategies or this is your first go, before you start to plan, it's important to set clear and measurable goals. It can be easy to forget this step, but it's a crucial part of any inbound marketing campaign, and vital for you to see success.
Perhaps start by asking yourself some important questions:
What were your targets last year/quarter and did you make them?
How many leads did you have, and did you convert them?
What were your previous sales numbers?
Based on these questions, it will be easier to establish goals for your business. And you can achieve these goals through a mix of setting a target number of conversions and KPIs.
Conversions include contract form submissions; they are the most useful way of achieving your goals. Although KPIs are not as valuable, they allow you to establish how close you are to attaining any goal at one particular moment.
Useful KPIs for an inbound marketing campaign include:
Conversion rate
Contact form inquiries
Organic website sessions
PDF downloads
Average time spent on site
Email list sign-ups
Bounce rate
Youtube subscriptions
Keyword rankings
After focusing on where you are going, it is time to consider your customers.
2. Define your buyer personas
It would be easy to jump straight into an inbound campaign, but it is important to take a pause and work on defining your buyer personas.
Buyer personas are semi-fictional portrayals of your ideal customer or customers. Creating a buyer persona involves gathering information about this person and profiling them. By understanding your personas' fears, aspirations, and interests, you can create content that speaks directly to them.
There is a definite correlation between how thoroughly you create your buyer personas and the success of your B2B inbound marketing campaign. You shouldn't rush. Make sure to complete all the buyer personas you need and involve the whole team. You might even find personas you didn't know you had.
Passing over this phase could lead to creating content aimed at nobody, or the wrong customer—which wastes your time. To achieve your goals, your content needs to appeal to right-fit customers.
Start by thinking about their demographics, interests, and behaviour. Continue by asking yourself the following questions:
What are their roles and responsibilities?
What are their challenges?
What goals do they want to achieve?
What are the main pain points they face?
How do they keep abreast of developments in their industry (blogs, videos, social media)?
3. Map out the buyer's journey
When planning a holiday, first we look into where we can go. We select a destination, and then decide what we're going to do when we get there. The buyer's journey for an OEM choosing what CMO to work with follows the same logic.
An OEM first becomes aware of a problem they have, considers their options, and then decides what product or service they want. Previously, the seller controlled buyers' access to information, but the internet changed everything. Buyers are now empowered to make the right decision for them—and they do so through internet-based research.
Twenty years ago, we chose the holiday that was advertised in the travel agency brochure. Now we find the exact hotel we want to stay at with the restaurant that has the right menu. OEMs are doing exactly the same. They are now choosing the CMO that represents their values and offers them what they need.
There are four stages to the buyer's journey, and—to generate sufficient leads—an effective B2B inbound marketing strategy will target all four. The secret is to create a variety of content targeted at your buyer personas.
Here's a guide to the type of content you could produce for each stage.
Awareness
The OEM knows they have a problem and is looking for a solution. They don't care about brands, but this is the moment to lend a helping hand by giving them a combination of the following content:
Manufacturing industry reports
Downloadable guides
Thought leadership eBooks
Educational blogs
Infographics
Consideration
They understand the problem, so now show them how to solve it.
How-to videos
Podcasts
Webinars
Technical blogs
Expert eBooks
Decision
Buyers need to make a decision, but have you earned their trust during the awareness and consideration stages? Hopefully, the answer is yes, so now you can show them a little more about your business.
Client case studies.
Competitor comparisons.
Product datasheets
Service level agreements
Here are some ideas about how to write great copy for each stage of the buyer's journey.
4. Plan an engaging content strategy
You now know what content you can create during each stage, and you would be advised to focus on the ones your target customers like to consume. But here we are going to focus on the two most popular content formats: blogs and videos.
Blogs
In a B2B inbound marketing strategy, the key idea of blogging is to give customers and potential customers useful content that will earn you their trust.
Writing blogs based on keyword research helps drive traffic to your site from your ideal customers. And answering your readers' top questions will also help you do the following:
Convert visitors into leads
Educate your readers
Help solve your readers' problems
Demonstrate your authority
Give you long-term opportunities
When planning your blog strategy, it is essential to consider how often you share content—quality is always preferable over quantity. Also, consider your brand's tone of voice, which shows your personality and helps you stand out.
Video
Great content can be repurposed into different forms. This means your top blogs can be turned into videos for more visual audiences.
Although making videos is more complex and expensive than blog writing, it can have a greater impact.
Video offers a great return on investment
Video attracts significant traffic
Video traffic is now the majority of website traffic
Including video in emails increased the open rate and click-through rates
Using video means more qualified leads per year
Promoting video leads to increased sales
Blogging and video are just two content mediums. Check out our Guide to Inbound Marketing for Manufacturing for more in-depth ideas.
5. Focus on SEO
Creating great content is one thing, but search engines are galaxies, and readers need help finding your star. Search engine optimisation (SEO) is the GPS for businesses: it helps readers find you.
Although SEO is a specialist field and not something that can be learnt in an afternoon, there are some key takeaways that will help you as part of an effective B2B inbound marketing strategy. You would be well advised to focus on both on-page and off-page SEO.
Research the most important keywords and key phrases for your business as these will be foundations for your content.
Include these keywords in the titles and meta descriptions of your content.
Use keywords within a series of headings and subheadings
Ensure your URLs are search-engine-friendly
Include a robots.txt file for your website
Upload an XML sitemap into the root folder
Focus on page title tags
Include alt tags when adding images to your content
Consider your page loading times.
Optimise your content for mobile devices
SEO helps customers reach you, but remember that humans view your content—not search engines.
Conclusion
Understanding how your strategy fits with your objectives is essential and will depend on what your business is trying to achieve. For example, perhaps you need to focus on lead generation? Maybe you are more focused on branding? Or you might be using an inbound strategy as part of a broader account-based marketing strategy?
No two CMOs will have an identical inbound marketing strategy. However, the fundamentals of an effective strategy will be the same: understand your goals, know your customer, target their journey, create great content, and ensure your content can be found.