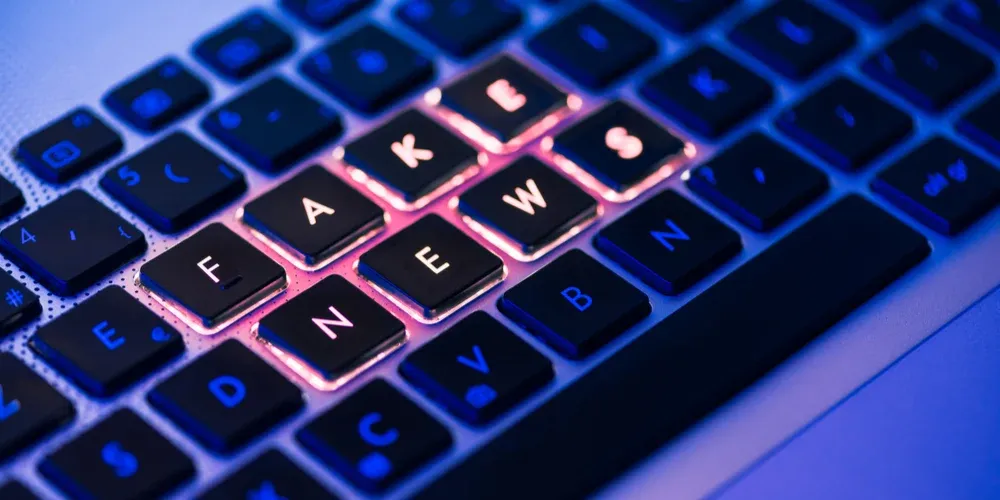 A sense of unease prevailed for me as today's headlines heralded the term "fake news" as the word of year, according to Collins Dictionary compilers. The etymologists there monitor the utilisation of billions of words each year and have found that the usage of term has grown 365% since 2016.
Thrown around liberally in bullish anti-media rhetoric, particularly by the US President, "fake news" is supposed to describe "false, often sensational, information disseminated under the guise of news reporting" - according to the dictionary. Though it would seem that the term is equally misused to describe news that doesn't chime with the opinions, tastes or political views of the speaker rather than to highlight falsehood or sensationalism.
And it's this that leads to the feeling of discomfort for me: if "fake news" is an increasingly exploited term, what impact is that having on our confidence in the information we are consuming and on the integrity of those that create it?
I can't help in this context to thank my lucky stars that I work in an industry whose philosophy is the antithesis of the "fake news" ethos. Hurray for inbound which, for those who embrace it as a marketing approach, is deliberate in its endeavour to be authentic, honest and to engender trust.
DOWNLOAD: THE INBOUND MARKETING METHODOLOGY
In contrast to the marketing tactics of yesterday that sought to interrupt, harangue or bewilder prospects into listening to what product or service X could do for them, inbound marketing seeks to inform and educate an audience, furnishing them with the detail that they need to make their own decision when the time is right.
Rather than untruth or hyperbole, inbound depends on content that is authentic and helpful and an experience, particularly online, that is founded on consent and trust.
In a world where "fake" is ubiquitous, thank goodness for those who choose to communicate with their audiences with integrity.
"Fake news" has acquired a certain legitimacy after being named word of the year by Collins, following what the dictionary called its "ubiquitous presence" over the last 12 months.

Collins Dictionary's lexicographers, who monitor the 4.5bn-word Collins corpus, said that usage of the term had increased by 365% since 2016. The phrase, often capitalised, is frequently a feature of Donald Trump's rhetoric; in the last few days he has tweeted of how "the Fake News is working overtime" in relation to the investigation into Russian interference in the 2016 US presidential elections..."

Trump has used the term frequently, and claimed last week to have invented it... This etymology was disputed by the dictionary.

Collins said that "fake news" started being used in the noughties on US television to describe "false, often sensational, information disseminated under the guise of news reporting".

https://www.theguardian.com/books/2017/nov/02/fake-news-is-very-re