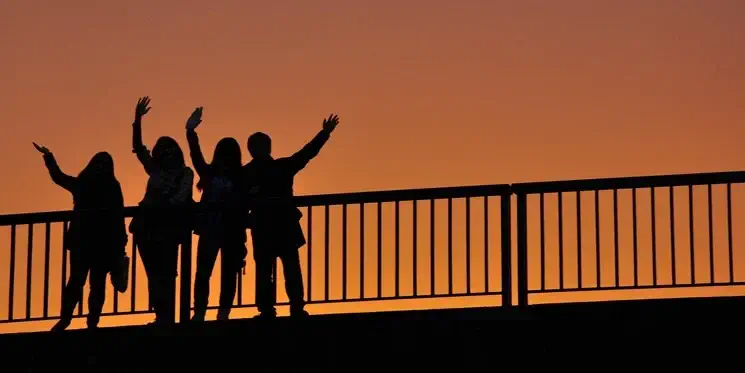 For a SaaS company, reducing the number of customers who cut ties with your service during a given period – or 'churn rate' is essential to the survival and growth of the business. But there is a solution - Inbound marketing – and here's seven reasons why.
Get the right customers in the first place
Inbound marketing helps you to attract more visitors to your website. But it is not enough to just attract more people; they need to be the right people. Inbound delivers quality, pre-qualified leads who are ready to do business. If you can find the right fit customers in the first place, then churn rate will drastically decrease.
Develop your Buyer Personas
To be able to create compelling and relevant content that resonates with your target audience, you need to create buyer personas. The more you can understand about your ideal customer profiles, the more you can relate to them and create useful content that draws them in. With a SaaS business, this doesn't stop once the customer has signed up, your need to keep re-visiting your personas and ensure to provide support, help and educational content for your existing users to keep them interested and active using your software.
Keep engaged
Subscribers will leave your software if they are struggling, failing to achieve any successes or feel disconnected with your service. The key to retaining these potential leavers is engagement. Make the most of your social channels by eliciting feedback and learning from your users why they are having problems. Then react quickly to help. Make sure they follow you too – offer incentives such as exclusive content or promotional offers. Having them follow you increases loyalty and provides more channels for support and marketing and helps keeps you in their minds. In these social communications, a personal touch can work well – try reaching out person-to-person.
Always remember that with SaaS, it's not actually about the software, it's about the relationship.
Use content to make onboarding easy
Getting customers to sign up is only part of the battle, they need to have a rewarding experience when they start to use the software. First impressions are vital. Here a simple welcome message can kick-start a healthy level of engagement. You have to reduce the distance between them signing up and feeling the first benefit, so use helpful content and interactions to direct them to that initial quick win.
Supportive and educational content is the key not only at the beginning but throughout the customer's lifetime as you guide them towards milestones and encourage them to recognise their wins. Mapping the buyer's journey is an essential part of inbound marketing, but you need to extend this with SaaS to a create a customer's journey through the levels of the software and their ultimate business goals. Understanding where they are headed and being with them every step of the way through content and support is very much an inbound philosophy and it is the perfect match for a SaaS business.
It's not enough to know that they are using the product, that they are logging in, you need to understand what they are doing – so that you can address issues, difficulties, and lead them on to the next level.
It may seem a little strange, but it's worth asking new customers why they signed up, and what are they hoping to achieve with the software? This helps you manage their expectations and identify possible mismatches between perceptions and reality early on, so you can address them with content, support and even consultancy.
Great customer support
Create human contact using email and social media. Saving a customer from unsubscribing may be as simple as asking, "How can we help?". Use all channels to maximise customer support, but keep it simple and don't push too often.
Create educational material and resources, as the more knowledgeable they are about your software systems, the more they will use them. Help them to get the best out of the service with content such as tutorials, webcasts, podcasts, articles, interactive training modules, video walkthroughs and more.
You may even want to rethink how you talk about them; Lincoln Murphy of Sixteen Ventures suggests you refer to users internally as clients or members. Just this simple change will alter the way you think about your customers – calling them members implies an entirely different relationship – one that is long-term based and supportive. And once you start thinking of them as members that opens up the idea of exclusive perks, offers and content. Create a member loyalty programme using content offers and engagement. Do something extra for them.
Monitoring, mapping and automation
Segment your customers into those that are happily using the product and those that are struggling – you will need different messages and frequency of communication for each.
Monitor your danger signals and respond to them. For churn you'll probably want to look at the length of the first session, time spent logged in, the number of logins, number of client users, and time spent on a single task. Look at the data, analyse it and then set up the appropriate response.
Make good use of transactional emails – and use them intelligently, by including messages emphasising where they are at and what they've achieved, and where they can go next with links to support and inspirational content.
Make sure you understand and map the customer journey through the deeper us of your systems and then use automated trigger emails and suggestions for further content as part of a well-considered workflow. Make sure though, that all these have a human feel to them, with the right tone, and are not sent out inappropriately.
Remind customers how successful other users have been using it. A bit of peer pressure is always good to help the motivation. But also, demonstrating how the software can be used by using real world examples of similar people in similar situations is very powerful and inspiring. So publish lots of case studies, testimonials, interviews and the like. It's also good to encourage social sharing amongst your users. Here social media platforms can prove excellent resources, allowing users to support one another and show how they've used your systems to benefit their business.
Importance of the exit survey
The last tip I'm going to share here is such a simple one – but so few companies use it. When someone cancels a subscription (or unsubscribes from emails) ask them why with a follow-up message or form. If they are upset and frustrated, they usually can't wait to tell you, and if they don't want to tell you – that's fine too. But finding out why customers leave your service is arguably the most valuable information you can get.
Remember that no inbound strategy will prevent customers leaving if your product or service is simply not up to scratch. If churn rates keep increasing despite all your best efforts, then it may just be that it's the core product that is at fault. So it's essential to invest in your SaaS product – constantly improving and refining it – along with all the inbound content, support and help systems.
Inbound marketing can help reduce churn by educating and attracting the right kind of prospect in the first instance, by supporting the initial onboarding with helpful content, support and social interactions, and by the use of user profiles on an on-going basis.
This enables your SaaS company to fully understand your users so you can engage with them on a more personal level, leading to a mutually beneficial relationship that lasts.