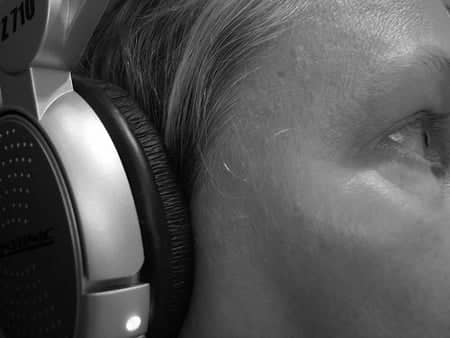 This time last week I attended the exciting and inspiring Inbound Marketing UK (IMUK) 2013 conference in London, to hear some of the brightest minds

in the industry, both here and in the States, talk about the best approaches to marketing now.

One of the over-riding messages from the day's speakers for me, was the absolute importance of good listening; the art of learning from the wisdom, experience, thoughts and needs of others, of paying attention to what you are being told and what you are telling yourself. Because this is how we learn to do better, to improve what we're already doing, and to bring others with us along the way.

Here's what I learnt from my good listening on the day.
Listen to your audience
Hubspot CEO, Brian Halligan, opened the conference with a clear message around the importance of marketing context; the need to ensure that you listen to and are cognisant of your audience and the context within which it works, plays, lives.
Citing examples from masters of context, Amazon, Brian (reinforced later by a presentation from his Hubspot colleague, Kevin Flanagan) highlighted the importance for modern marketers of replicating this same ability to listen to and learn from your audience.
By responding to the preferences and needs of an online visitor, defined by their previous behaviour and engagement on your site, you can deliver an experience 'in context'. That experience -through its personalisation and attention to detail - has the potential to truly engage and delight. In short, add context to your marketing and you create an experience that is easy to love; and if you do that people will love you right back.
Note: Brian also revealed that he listens a good deal to his clever dog, Romeo, who seems to be very well-versed in new technology that responds to the needs of the user, but that's another story…
Listen to your heart
I love listening to Doug Kessler speak, I confess. At the risk of sounding like a total sycophant, he speaks with modesty and makes you laugh, and most of all he makes me want to be a better writer. He offered some unique advice for creating what he refers to as "home-run" content, the type of content that stands out from both the dismally bad and the stunningly good. His good counsel urges that your content writing be inspired thus:
revel in the frisson of adrenalin you feel when you "follow the fear" (in other words, if it feels risky, if you could lose your job publishing it, if it goes against the status quo...then it might well be worthy)
glory in the "the rant!". If it upsets you, it likely upsets other too. So let rip with both barrels, take the gloves off, really go for the jugular...
and lastly, use your head, whilst at the same time listening emphatically to your heart, in order to create something which makes people feel something, that changes what people feel: "head x heart = home run"
Listen to your community
Carrie Longton of Mumsnet spoke with eloquence and humility about the business that she and her colleagues founded, now arguably one of the best examples of a truly social business in the UK.
Based on and for its community, Mumsnet is driven solely by that community's interests, wants and needs. And, as a result of it doing that job of representation so well, it has become a focus of attention for politicians, businesses, and the media alike, wanting to court that community's good favour.
Mumsnet constantly listens to and seeks out the views of its community on all issues, and then – in turn – those views are used to directly shape the business' advertising policy, its choice of business partners, its strategic direction. Now that's good listening.
Make sure everyone is listening
Frank Belzer knows a thing or two about sales. The sales archaeologist has been working in the field, and training sales professionals for years. On the day, he told of his focus on the need to improve the way sales people listen, both to their customers and also to their colleagues in marketing.
Why? Because in many businesses, marketing has changed its approach; it no longer simply pushes and broadcasts, rather it seeks to inform, to educate, to respond to questions, and to engender trust. And yet, according to Frank, all this good work with prospects, can be undone by the wrong kind of sales approach, i.e. one which doesn't listen to what the business has already learnt about that customer and what the customer actually needs (back to the point of Brian Halligan's context talk).
In an age when the prospective customer is king, and where – through research, peer review and recommendation – he or she often knows more about the product or service than the people within the business, the final conversion from prospect to a customer can easily be sabotaged by those who aren't 'listening'.
And don't think this is uniquely a sales thing; marketers could listen and learn a great deal from the client-facing experience of their sales colleagues. We've written before about content that can be derived from the access sales has to your customers and how they interact with your products and services. There's so much to gain from sales and marketing working in 'perfect harmony' that will benefit your business and customers alike.
Listen to the data
In a world of "big data" Richard Baxter of SEO Gadget told how savvy marketers are listening closely to what the data can reveal. His mind-stretching presentation (totally appealing to my inner-geek) about using freely available data tools and Excel add-ins to truly interrogate data was fascinating.
The research solutions he applied demonstrated how you can yield a wealth of contextual data (chiming again with Mr Halligan's point made earlier), allowing a deeper dive into a specific field: discovery of where (online) to find people in the same area, who are the most active in the field, knowledge of what they are talking about, and what they are sharing and responding to. From this wealth of information, your business can then take action as it sees appropriate, through direct engagement, promoting debate, or influencing discussion, etc. He got my ear!
So that's what I learned from my day at #IMUK13 – thanks to all the compelling speakers who made listening easy.
Here's to next year...
Image by melanie cook