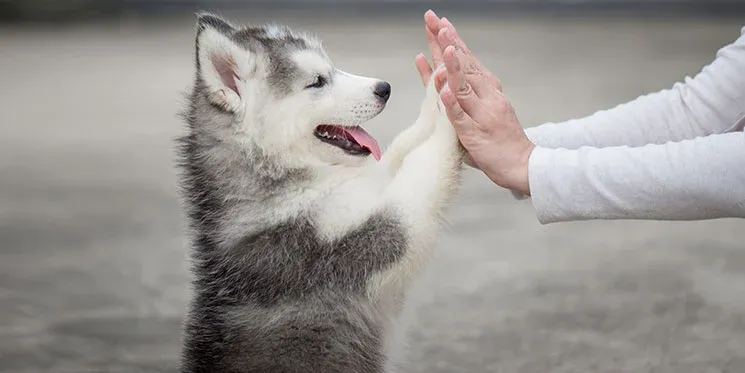 As a writer with oodles of interesting ideas and creative flair you might be tempted to explore your artistic side every now and then and create custom visual content that will complement your copy. So, if you're in the mood for some light experimentation, what tools are available to you, and how easy are they to pick up and give a go?
Here's a short guide to the best free assets for your visual content toolkit.
Typography
If you want to get across a particular tone of voice, the font you use can be highly influential. Whether you are crafting a blog or a CTA, or just finding the perfect image & text combo to promote your material via social media, typography will set the tone. So, how do you choose the right font to grab attention and get your message across clearly on web pages?
Get free fonts
Head to Google Fonts and you will find a robust library of fonts that are attractive and free to use. The website makes it easy to preview text, and provides you with examples of popular pairings. You can see mix and match suggestions for any font you take a liking to. This helps with the selection process, as you don't have to be a graphic designer to get a good result. It's very easy to narrow your search by category, and you can preview selected fonts in light, regular, bold etc.

Google Fonts helps you choose fonts that go well together.
Downloading and installing fonts is a quick task. All of the fonts are open source - meaning you can use them in print or web design without worrying about usage rights.
If you're not sure exactly what font you need, and are in the mood to browse, this is the place to go.
Find out what a font is
If you already have a certain style in mind, Whatthefont! is a useful website that will help you bring it to life. Once you have spotted a font you like the look of, this website will help you to identify the name of the font, as well as offer suitable alternatives.
Images
Finding and editing images can be a challenge for B2B content writers. Luckily, help is out there.
Image sourcing
If you don't have access to an extensive image library like Shutterstock, don't worry. You can find stunning free images on stock websites like:
For times when you are struggling to find an image using your usual search methods, try using Compfight. This can be useful if you do have a subscription to an image provider like Shutterstock, but are finding the native search results a bit lacklustre. Compfight uses the flickr API and prides itself on identifying and sorting striking images. If you search for the same keywords often this tool can really help you shake things up.
Image manipulation
You don't need expensive photo editing software to crop or optimise images for web. You can use Shutterstock to crop your images. Shutterstock has an online image editor that allows you to upload your own pictures.
For images that require more heavy-lifting, there is free software available. Gimp is a free image editing program in which you can do many creative things, like adding a drop shadow to an image, creating gradients and colour overlays, or . There are lots of tutorials for beginners, making it a great substitute for Photoshop for artistic content marketers.
Graphic design templates
If you're not totally confident in your graphic design skills, look for templates to find a solid starting point. Customisable templates can provide you with a reliable guideline for asset placement and text layout. Change the colours, fonts and images to suit your brand, and you're set. Hubspot offers free CTA templates that are easy to customise in powerpoint or Google slides.

Examples of free CTA templates provided by Hubspot.
For more detailed designs, Canva is pretty brilliant. It has a very intuitive interface and lots of example designs to get inspired by. There are templates for infographics, social graphics (posts, youtube thumbnails, banners, web ads), presentations, email headers, posters - basically, any graphic you need, you can make.
B2B video
Adobe Spark is another free online design tool that can help you to whip up stylish designs in seconds. As well as image templates similar to those offered by Canva and Shutterstock (for social, banners, posters etc.) Adobe Spark provides basic video editing capabilities.
For more involved work, Lightworks boasts lots of features and is a handy tool for desktop editing. 4K video support is only available in the paid version, but it is perfectly good for editing and exporting video content to YouTube/Vimeo at up to 720p.
If you have the skills, or the time to develop them, Blender is an amazing open source program that is free to use. It is primarily used as a 3D modelling and animation suite, but the video editor works perfectly fine for 2D projects too. There's a steeper learning curve than Lightworks or Adobe Spark (you certainly won't pick it all up in a day) so it's only useful for B2B marketing videos if you have the talent in-house and want to deliver a 3D animation.

Obviously there's no substitute for bespoke design delivered by a talented artist who understands your brand and buyer personas. However, it can't hurt to be aware that there are emerging tools that can help B2B content writers to step in when the studio team is swamped.
So, why not encourage a little more creativity in your marketing efforts? And if you have any favourite free design tools you want to shout about, let us know in the comments!