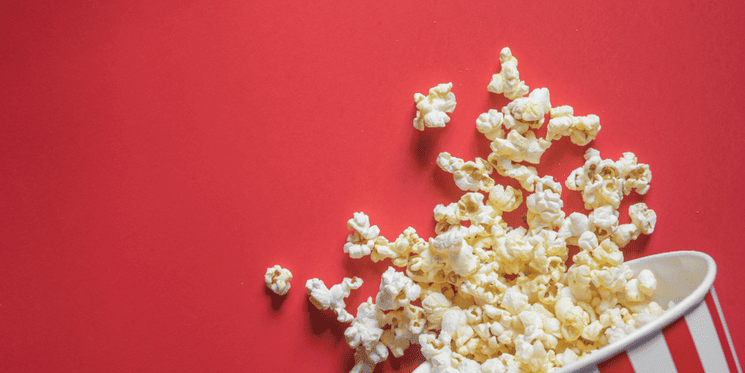 87% of marketing professionals use video as a digital marketing tool. And Cisco has predicted that by 2021, more than 80% of internet traffic will be video.
The demand is there, as is the accessibility and affordability. The big question is, where do you start?
Here's an introduction to the 3 most impactful B2B videos your business can create.
'About us'
This might be the most important video you can produce; it serves as a personal bio for your company.
Your homepage holds great influential power. Often, it deals a hand in creating the very first impression people form of your company. It's an opportunity to showcase your strengths and provide insight into your company culture, goals, products and services. Video marketing can paint a picture in broad strokes. For this reason, your homepage is where an about us video might sit.
Video is a convenient way to package your brand story. It enables you to show & explain key things: who you are, what you do, how you do it, and your record of proven success. As a storytelling device, it's highly visual and emotionally powerful. Video has the added benefit of boosting SEO, which could draw a larger audience to the gateway of your site.
'About us' videos go straight to the heart of your business. Often, they present employees or happy customers - people who can honestly attest to the quality of service you provide. Showing off your workspace could bring a behind-the-scenes flavour to the piece.
An introductory video helps protect site visitors from the biting frustration felt when you come across a company website and find it near impossible to get a clear answer of what they actually do. Consider it a sort of digital meet and greet, and encourage visitors to really get to know your brand.
Product demo
A product demo video helps potential customers fully visualise your offer.
Asked by Wyzowl, 68% of surveyed consumers named video as their preferred way of learning about a new product or service.
If you had two minutes to tell somebody the best features of your product or service, do you know what you would you focus on? A product demo video is the ideal place to showcase these features. You can show how complex products work in a simple, clear manner.
A product demo could take the form of a live demonstration, with somebody handling the product and walking through the uses.
Alternatively, you could produce a narrated animation to explain how your product is used. To make the most of video marketing for SaaS, a screencast may be the best presentation style (perhaps using free software like soapbox by Wistia). All formats should include footage of the product itself, so the viewer can develop a sense of familiarity.
After watching a product demo, potential customers should have a better understanding of how to use your product - as well as what is unique about what you offer and exactly how your solution makes life easier.
Customer testimonial
Never underestimate the power of social proof.
When trying to determine how reputable or not your company is, prospects will likely try to source online reviews and testimonials. We place great trust in the opinions of our peers, and 88% of people trust testimonials just as much as personal recommendations.
The purpose of a customer testimonial is to share the experience somebody has had with your business - before and after a purchase. This could be delivered as a straightforward story or an interview.
Producing a customer testimonial is one of the best ways to increase B2B conversions with video. Demonstrating strong customer satisfaction helps build confidence in your brand, and helps potential customers relate to your business and the solutions you offer. Hearing a testimonial makes it easier to envisage yourself as a customer, as it shows you the potential for a positive resolution of your pain points. This is why they are particularly powerful in the decision stage of the buyer's journey.
To find out how to make a compelling customer testimonial video, read our short guide.
It can be tricky deciding which format to experiment with first when it comes to B2B video marketing campaigns. The possibilities are endless! However, it makes sense to start with the most basic questions your prospects will have: who you are, what you do, and when you have done it before.
So, if you're looking to begin your video marketing journey, these 3 video formats are sure to put you on the right path.