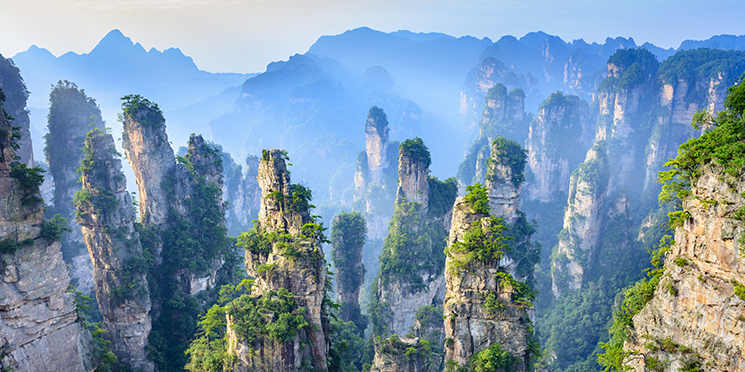 By now, many companies understand the vital role that content plays in attracting their target audience. According to HubSpot's 2016 State of Inbound report, 73 per cent of organisations have adopted inbound as their primary approach to marketing – and, of course, inbound is powered by content. The report surveyed more than 4,500 respondents from marketing backgrounds in B2B, B2C, small, and mid-sized businesses, which are based in over 132 countries – so the results are not to be sniffed at!
However, it is no longer enough for businesses to simply create content. The competition is heating up and there is a lot (and I mean a lot) of content out there. In today's environment, mediocre content just won't cut it – and even good, unique content will struggle. So, we need to be creating extraordinary content.
In 2016, Rand Fishkin, the co-founder of Moz, coined the term "10x content". And, in doing so, he offered B2B content writers a solution to this very real problem.
What is 10x content?
10x content is what is says on the tin: "10 times better than anything [you] can find in the search results today." It is content that stands out from the crowd and demands attention and ranks highly in search engine results pages (SERPs). So, what are the reasons behind today's requirement for 10x content?
In his post, "Why good unique content needs to die", Rand highlights four key changes, which have occurred in recent years:
User experience has become a more important consideration
Earning links has overtaken link building
More businesses are implementing content marketing
User expectations have gone crazy
Each of these factors mean that the content we create must pass a far higher bar; there are more (and more complex) obstacles to overcome, to reach the right people.
In this challenging landscape, Rand suggests that B2B content writers should only be going after keywords that they believe they can rank highly for. He says: "If I don't think I can do that, then I'm not going to try and rank for those keywords. I'm just not going to pursue it. I'm going to pursue content in areas where I believe I can create something 10 times better than the best result out there."
It's hard to argue with Rand's logic. From your own experiences (whether in the B2B or the B2C sector), you will likely know that there is a glut of content out there. When you input a search enquiry into Google and you're faced with pages of results, you're only going to act on the very best ones.
How B2B content writers can create 10x content
It's all very well nodding along with the concept of 10x content – creating it in practice, however, is another matter. How do you produce something that is 10 times more useful, 10 times more valuable and 10 time more relevant than anything else out there? How do you create extraordinary content?
Let's return to Rand's advice – he is the expert, after all. In his post, "How to create 10x content", he outlines the following criteria for 10x content:
It has to have great UI and UX on any device.
It needs to combine some (but not necessarily all) of the following factors: high quality, trustworthy, useful, interesting, and remarkable.
It's got to create an emotional response.
It has to solve a problem or answer a question by providing comprehensive, accurate, exceptional information or resources.
It's got to deliver content in a unique, remarkable, typically unexpectedly pleasurable style or medium.
As you can see, creating 10x content is no mean feat. It requires hard work, careful consideration and, likely, more than a few attempts to get it right. However, if you're prepared for this reality, then you won't be shocked when it occurs.
Back to basics
Creating 10x content forces us to fully engage with the fundamentals of inbound and content marketing – the process makes us look hard at what our target audience really wants and how we can best meet (and exceed) their needs. What solutions are the people we want to connect with looking for when they are researching a problem that they are facing? And how can our content provide relief from the pain?
So, analyse your buyer personas and really delve into what your audience wants. And then, think about how you can provide it to them in a remarkable way, whether that's through using a medium that your competitors haven't thought of, going the extra mile during your research, or approaching a topic from a new angle. There's no set formula - it all depends on your business, your audience and your content.
Creating 10x content can help you to get noticed in an increasingly saturated and competitive online world. While it may take you some time to get to grips with producing extraordinary content, the core principles of inbound and content marketing remain: meet the needs of your audience and tell your best B2B marketing stories.