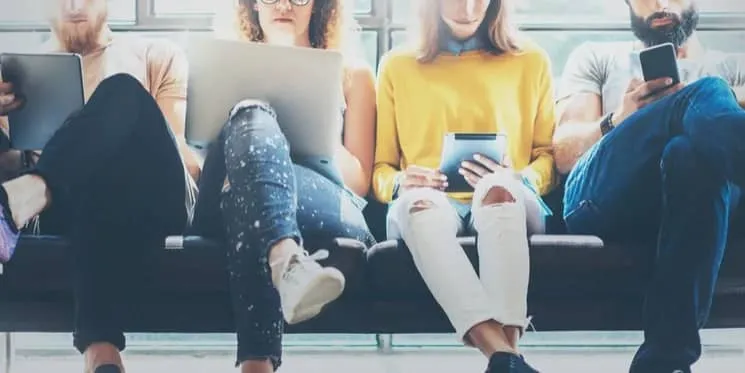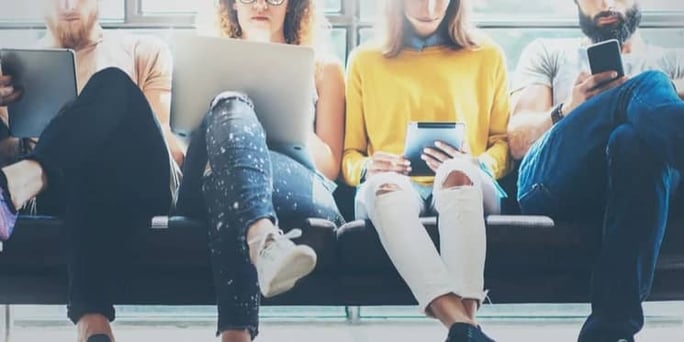 Google is the master of user experience.
Tirelessly working to update their algorithms, analyse user behaviour, study intent, goals, and gripes to ensure the best experience possible.
And, they do all of this while keeping their staff well-fed and well-kept with ball pits, slides, and free lunches. What gives?!
It's no accident that Google has cemented its reputation as the internet leader, seeing us through an unforgiving digital revolution.
They don't get complacent.
We're highly adaptable creatures, and the way we access and consume content is constantly changing in line with advancements in technology. Equally, the volume of online information is growing, and algorithms have a responsibility to present us with what they deem the top portion of content in a sea of endless web pages.
Simply put, "If it isn't on Google, it doesn't exist."
Unsurprisingly, there are new SEO trends set to disrupt the landscape in 2018. If you plan and prepare, you should be able to leverage new technologies and features to expand your inbound marketing potential and get ahead of competitors.
Here's a quick overview of what to expect as we head into 2018.
Voice searches
"Siri, where is the nearest coffee house?"
Spoken commands are quickly becoming the norm for accessing content from search engines.
Google reports that 20% of mobile queries are now voice searches. And this is set to grow exponentially in 2018.
More research into voice user intent means the algorithms are now clever enough to use context to understand what and where you need answers.
Note, however, the striking difference in language choice. Long tail keywords, conversational terminology and natural language are all recurring features of a voice search. They also tend to be three to five keywords in length, so you should use this knowledge to tweak your keyword research and copywriting in accordance.
It's important B2B marketers pay attention because voice searches are being used for more than just finding directions to the nearest Coffee Shop or if you're in the US, 'Coffee House' (again, context!).
A survey by Stone Temple Consulting reveals that nearly 50% of respondents use voice search in the office. Equally, 90 percent of all executives are currently using smartphones as tools for work.
With an increase in agile working solutions and remote working, the use of voice recognition technology while on the move, or in between meetings is becoming natural for many professionals.
And, it's mobile-friendly. The top reasons for adopting voice-operated personal assistant devices are familiarity and convenience. Mobile devices and virtual assistants within the home are on the rise, and it's also becoming a preferred choice for those who prefer not to type on small devices.
The 'Quick Answers' box
Ever search for a recipe, or enter a 'how to' or 'what is' search query, to be presented with a little nugget of information at the top of the results page, perfectly answering your query? This is the 'Quick Answers' box. And optimising for it is important, so listen up.
Another new feature from Google, Quick Answers seeks to scan the web for a quick snippet of content that will answer the user's search query. These are more often than not in the form of short sentences, bullet points or lists.
To try and rank for this rich snippet box, you need to identify queries and the intent behind your user's search queries when performing your keyword research. You can do this by focusing around 'how', 'what' and 'why' search terms. You should then aim to directly answer these within your content.
As with keyword usage, aim to be inexplicit in your approach, weaving these naturally into your content. Content is still king, but if you can answer the question, do it in the simplest form. Q&A pages are a great way to tackle this too.
Optimising your content to take into account the rich snippet feature will be a new feat for marketers, but essentially, the aim is to be more concise and mobile friendly. Providing the user with a quick snippet of information that solves their query eliminates the need to scroll through lengthy articles.
Most importantly, when aiming for the quick answer box, don't let regular SEO best practices fall short.
Increased mobile optimisation & AMPS
With most voice searches performed on mobile, the demand for accelerated mobile pages (AMPs) is growing. And with that, we saw the AMP initiative introduced by Google in 2015, to offer a better user experience for mobile users.
AMPs typically load in less than one second and use ten times less data than the equivalent non-AMP pages. And with our attention span now at a minuscule eight seconds, (down from 12 in 2000!) it's more crucial than ever to keep your readers engaged in those critical moments.
Also in 2015, mobile overtook desktop as the primary device for accessing web content. So you can imagine that, at the rate SEO is evolving, this is set to continue in 2018.
Google's index is becoming mobile first. WIth more and more daily searches made on mobiles as opposed to desktop, it makes sense for algorithms start looking how sites will rank in both desktop and mobile results.
You shouldn't worry too much if you don't have a mobile site. If your site is responsive and the primary content is the equivalent across mobile and desktop, you won't need to change too much. Just make sure meta tags, alt text, page speed and structured data are all optimised to increase your ranking chances.
Make sure your users can scroll easily and efficiently, without intrusive interstitials that hinder the experience.
Using tools such as Google Analytics, and this free mobile-friendly test will equip you with insight into your website's mobile friendliness.
More focus on backlinks
We're literally drowning in digital content. With 211 million pieces of contentcreated every second, the fight for authority is brutal.
It's argued that content and links are the two undisputed factors in gaining that coveted page one spot. Search engines rely on backlinks to determine whether other users have found your content valuable and useful. Backlinks are like gold dust when it comes to SEO, and they're becoming even more so as we approach 2018.
How does this link back to content? It's a cliche by now, but content really is king. If you can add value, webmasters will be more inclined to link to your content. Offer their audience something of added value too - not a topic they've previously covered.
SEO hacker suggests reaching out via email to obtain backlinks, but compiling personalised, 'human-like' emails that ensure the recipient empathises with you and views you as more than spam bot.
It's getting competitive out there. But as the old saying goes: 'proper planning prevents poor performance'. The timing of this post was planned to give you a headstart.
There's no reason you can't continue to rank highly on search engine result pages (SERPs). If you want to create content around a particular subject, do your research first. Who is ranking the highest? What is so great about their SEO, their website, and their content? Set yourself the challenge of creating something better in an attempt to eventually outrank them. Make it your mission to consider every aspect of your SEO is up to scratch and stand out in a realm of information overload.
Don't get complacent!