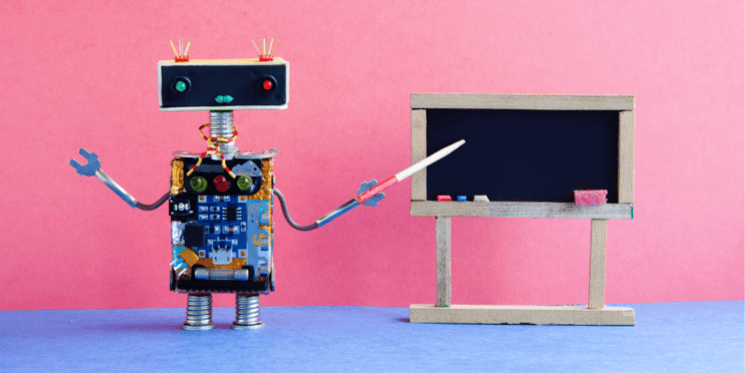 The world can be a pretty noisy place. We're constantly bombarded with messages, advertisements and stimuli online. Today, consumers are becoming increasingly hardened against traditional marketing tactics.
However, personalisation can play a key role in making your brand stand out, and advancements in artificial intelligence technology are designed to support this. AI is flourishing across website design, social media, email campaigns, customer segmentation and content optimisation.
Artificial intelligence, big data, machine learning and data analytics are helping businesses to become more responsive to consumer demands in real-time.
Here are some of the most striking ways in which digital marketers are using advancements in AI to predict and shape consumer behaviour online.
Personalised marketing
Customer profiles, behavioural patterns, purchase history and social interactions help paint a clear picture of your buyer personas. Artificial intelligence can offer valuable insights into your audience and their unique characteristics, taking the hard work out of data analysis.
Developing detailed, accurate buyer personas is a priority in inbound marketing - these profiles provide the foundations for more authentic brand-consumer relationships.
One of the most common mistakes marketers make is to rely too heavily on the most basic forms of personalisation, which produce lacklustre results. Research shows that using a reader's name, or birthday, only encourages a very small percentage of consumers to engage with a brand (around 8 per cent). Having and using basic knowledge about a consumer isn't enough to drive conversions.
Consumers prioritise relevancy. When you understand what it is your customers want, you are better positioned to generate content that is tailored to their needs. Businesses need to develop more accurate buyer persona profiles by identifying trends in consumer behaviour.
Push notifications
Push notifications can draw attention to relevant content, promotions and special offers. The rise of mobile device usage means that content marketers have to look for new ways to connect with consumers on the go. This mobile-friendly AI is being used by brands to boost their customer retention.
The alert style message windows are eye-catching and versatile. They can be used to promote new content, prompt subscriptions or encourage customer feedback.
Push notifications should be used in moderation, as research suggests that sending no more than one push message per week reaps the best results. Send too many and you risk entering spam territory.
Privacy
You'd be forgiven for thinking that recent concerns about privacy have left consumer's confidence shaken in regards to companies and their data policies.
Personalisation can be off-putting when people feel like they have been hoodwinked, had their details taken unknowingly, or simply don't see any tangible benefit in sharing their data. GDPR has brought data protection and user consent to the forefront of online activity.
However, studies have found that 57 percent of consumers are perfectly willing to share personal data in exchange for personalised offers or discounts. A similar quantity agreed they would be prepared to share personal data in exchange for product recommendations, or personalised shopping experiences.
Brands need to offer a clear value exchange when asking prospects for personal information. This inspires trust.
Content filtering
'Dynamic' or 'smart' content gets swapped and changed in response to rule-based triggers (age, gender, demographic etc.) or customer segmentation. A person's interests, as well as their position in the buyer's journey, can help you to identify which content is the most suitable for your persona. Naturally, this makes your offers seem much more appealing.
Being able to recommend specific pieces of content to personas helps drive conversions by improving user experience and removing frustration and confusion from the buyer's journey.
HubSpot's AI helps marketers improve their content strategy. It uses machine learning to pinpoint the themes that search engines relate to your content. This results in a flurry of helpful topic suggestions and feedback that will refine your SEO.
AI & website messaging
Many websites use live-chat tools powered by AI to communicate with customers. These chatbots are capable of delivering a highly personalised service.
Content personalisation - based on information collected and processed by AI - can drive impulse or repeat purchases. Website messaging is one way to gather such information. A bot can answer questions, share content links and provide helpful instructions. This helps your buyer persona to find exactly what they need, fast.
Email segmentation
Digital marketers improve the efficiency of email campaigns using list segmentation. You can use artificial intelligence to gather information about subscribers and improve the content strategy your company assigns to them. This promises to:
Lower unsubscribe rates
Improve conversion rates
Send tailored content to subscribers at different stages in the sales funnel
Boost re-engagement
Search engine optimisation
Thanks to Siri, Alexa and other hands-free AI, online searches are frequently conducted via voice search. Machine learning means that this technology is constantly improving; voice recognition AI and natural language processing algorithms are being taught to infer sentiment and emotional state from audio.
Half of HubSpot survey respondents use voice search daily and are happy with the quality of the results. And by 2020, it is expected that the number of queries made using voice search will increase to somewhere in the range of 50 per cent. With results becoming more and more accurate, marketers have to intensify their search engine optimisation.
Digital marketing is becoming increasingly analytical, responsive and tightly focused on delivering a personalised user experience. The use of AI in marketing is helping brands to not only acquire new customers, but reduce churn rates in the long term.