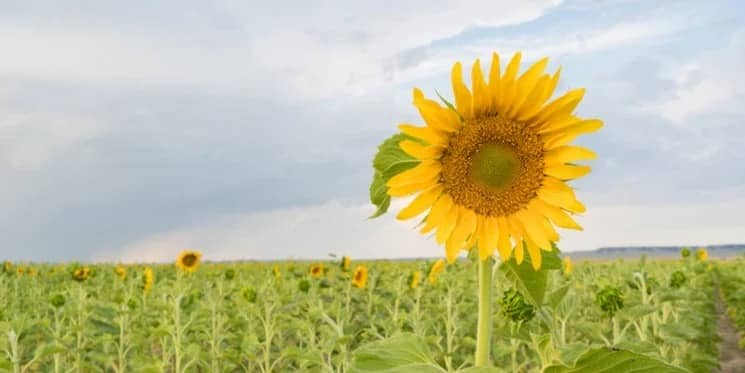 As the popularity of inbound marketing soars so does the competition for audience. In a crowded marketplace, it is getting harder to stand out, and it seems every month a new marketing tool or platform is being launched.
One platform that is rising in the ranks is Instagram.
It is quite staggering to think that in 2012, Instagram had 50 million monthly active users. Now, it has 700 million.
That's an increase of 1,400% in just five years.
Why? Because it is visual. Language barriers are not an issue. Facebook owns it - and they know a thing or two about social, and it is almost exclusively a mobile platform.
While Instagram is particularly popular with Millennials ( 59% of users in 2016), 33% of users are between the ages of 30-44, and 18% between 50-64.
This makes Instagram marketing a real opportunity for B2B. In 2017, 70.7% of US Businesses Are Using Instagram, compared to 48.8% in 2016.
Like all elements of marketing, success on Instagram derives from outlining a clear strategy from the outset.
Set Goals
What do you want / need to achieve by using Instagram?
Some businesses, such as HubSpot, use Instagram as part of a "brand awareness" strategy, as it's an ideal place to share what your company is all about.
You may want to use it to showcase your products or customer success stories. Giving a glimpse behind the scenes in your factory, or posts about how your SaaS product has helped a client solve a point of pain.
Do you want Instagram to generate your new business leads, in which case you need to consider carefully how you will get people to convert?
Or do you just want to focus on getting followers first, so you can gain data to formulate your strategy in the future?
Determine your metrics
In 2016, Instagram launched Instagram for Business with a built in analytics tool, enabling you to see real-time metrics on how your stories and promoted posts perform throughout the day and get insights into your followers and how they interact with your posts and stories.
If you want more detailed analysis, then you could consider using platforms such as Iconosquare, which amongst other functions, enables you to measure follower churn rate, growth over time and the success of your hashtags.
This detailed data will help you to measure your success against your goals, and quickly build up a picture of what works for your industry, and what doesn't.
Now it is time to start getting active. But - what are the best ways to use Instagram for your business? Here are some tips.
Set up a Business Account
Business accounts on Instagram are free, but to take advantage of the insights mentioned above you need to be recognised as a Business.
Optimise your profile.
Write a bio - 150-character maximum. Concisely tell your audience who you are, and what you do. Bios are not searchable, so don't worry about hashtags or keywords.
Add a URL - The only place you can feature a clickable URL and drive traffic to an external site is in your bio. Make use of this by updating the URL to point to your latest blog post or content offer. Use a link shortener like HubSpot's Tracking URL builder or a tool such as Bitly or Goo.gl to keep your profile from looking cluttered.
Check your settings. Make sure your profile is set to public. Link up your Facebook page, if you would like to auto-share across the two channels. Add other Instagram accounts you may have, so you don't have log in and out every time you want to switch between accounts.
Now you are set to start publishing.
Instagram Stories
Instagram Stories is often dubbed Snapchat for grown ups. And the principle is relatively similar.
Stories capture the last 24 hours of 10-second-max photos and videos you've shared into a slideshow. They last for one day, and followers have to voluntarily tap on them to view them, as opposed to having them force fed in their news feed. You can add text, free-hand drawings or text, and hashtags to your stories to make them more interesting and appropriate for your audience. This makes them ideal for ephemeral content.
Stories work for B2B marketing because they inject some fun, and let's face it - B2B can be a little bit dull. They give your customers, who are consumers too - don't forget (who are more than likely have a personal Instagram account), an insight into you and your business.
But - they are no substitute for good quality images and posts on your main feed.
Images
Instagram is all about the image, so when planning posts it has to be your primary focus. Try and use a variety of images that capture your brand. Avoid just product photographs, as your audience will soon get bored of you advertising to them. They want behind the scenes peeks at your company culture.
Here are some image types, recommended by HubSpot:
Behind-the-scenes content
User-generated content
Inspiring or motivational quotes
Interesting statistics
Timely or current events posts
Humorous images or videos
Compelling drawings or graphics
One way of getting across who you are is asking different members of staff to take over the account. The weekend #instagramtakeover has proved to be very popular at Equinet.
The images need to be good quality and focused on one thing. Use the rule of thirds, turn on your camera gridlines, experiment with filters and editing tools to ensure you get the composition just right before posting.
#Hashtags
Originally associated with Twitter, hashtags are a keyword or keyword phrase that are spelt without spaces and prefaced with a # sign.
Hashtags connect posts from users who aren't otherwise connected into a single feed, meaning (if your account is public) anyone searching the hashtags you used can see your post.
The single feed created by Instagram is split into three parts - top posts, most recent posts, and related hashtags. If you stick to using trending hashtags, your post will move down the cue pretty quickly so it is important to think of unique hashtags that relate to your brand, as well as a balanced mix of popular, unique and general ones.
You can test out multiple hashtags, or variations on a theme and track if the hashtag is gaining in popularity, being used by your followers or attracting new followers.
Convert followers to leads
Promotions: Great specific promotions for Instagram followers. If your sell products online, offer deals, discounts or BOGOs to drive first-time sales with your Instagram audience. Or promote your content offers through Instagram specific CTAs, to drive traffic to your website and convert on a form.
Contests: Ask your customers to post photos of themselves using your product, using a specific hashtag. Maybe a caption competition, or a prize for the most inventive way your product has been used to solve a problem.
Charity: 81% of millennials expect companies to make a public commitment to giving back. Build affinity for your brand and help turn followers into customers by sharing posts about your philanthropy.
Teasers: Show your audience glimpses of new products before they become available to build excitement. A few product images in amongst your feed will not feel spammy, especially if it is pre-launch.
There is no denying Instagram is a powerful social tool. It has grown from a humble photo-sharing app into a real contender. The thought of putting your heart on your sleeve and lifting the lid on your company's brand and culture may seem daunting at first. But, if you can, then Instagram could be a valuable tool in your marketing stack.