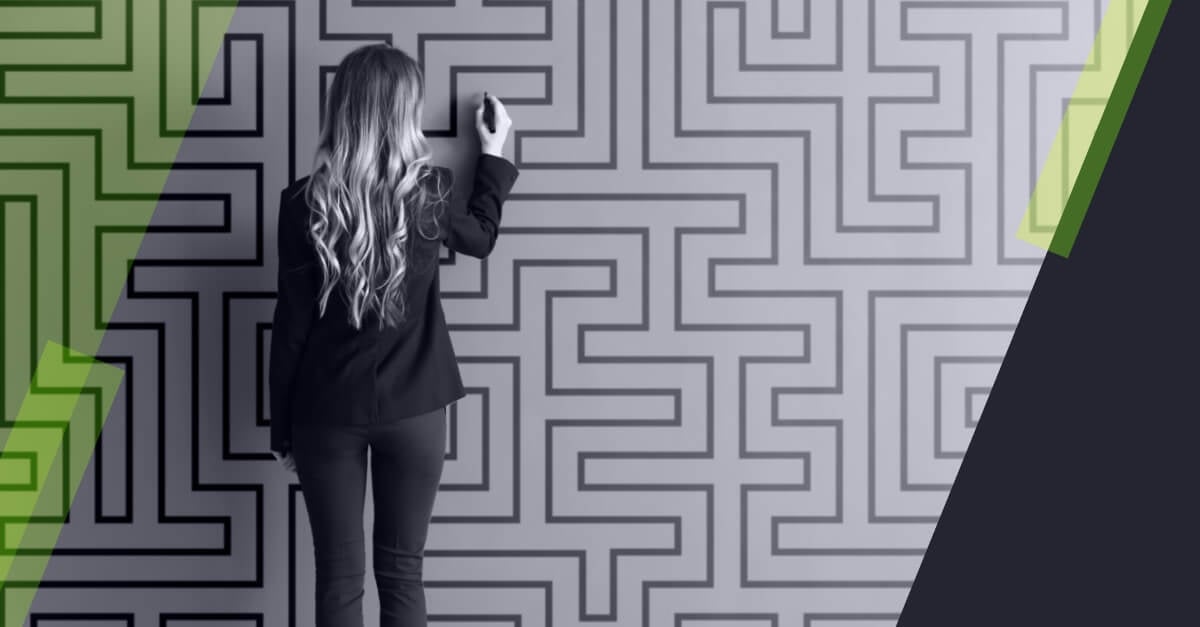 If you don't define your brand, you run the risk that your competitors will do it for you. Here's the way to write a brand positioning statement that will inspire your team and align your messaging across your marketing activity.
What is a brand positioning statement?
A brand positioning statement is a short, written definition that clearly states: who your company is, who your target audience are, what your brand does for them, and why they value what you do.
Crafting a world-beating brand positioning statement is a crucial step in establishing a strong and memorable brand identity.
What's a brand positioning statement for?
This statement is intended to be shared internally. It helps everyone in your business have a clear idea of what your company does for your target audience and why it does it better than anyone else. It's not a mission statement or a value proposition. Instead, it's a practical tool that can help anyone in the business instantly understand your role in the marketplace. At a high level, it should help your team instantly validate any branding or marketing content they produce against clearly stated brand objectives.
But how should I position my brand?
Wait! We need to go back a step.
If you're creating your brand positioning statement, you should have already figured out where your services can thrive.
This complex brand positioning work takes time and careful research to get right. You can read more about brand positioning and what it entails here.
But, in essence, the exercise is about identifying the 'sweet spot' in the market where your brand is uniquely able to thrive. It identifies the overlapping area"
Where your offering is uniquely strong
Where customer demand is strong and unmet
Where your competitor offerings are weak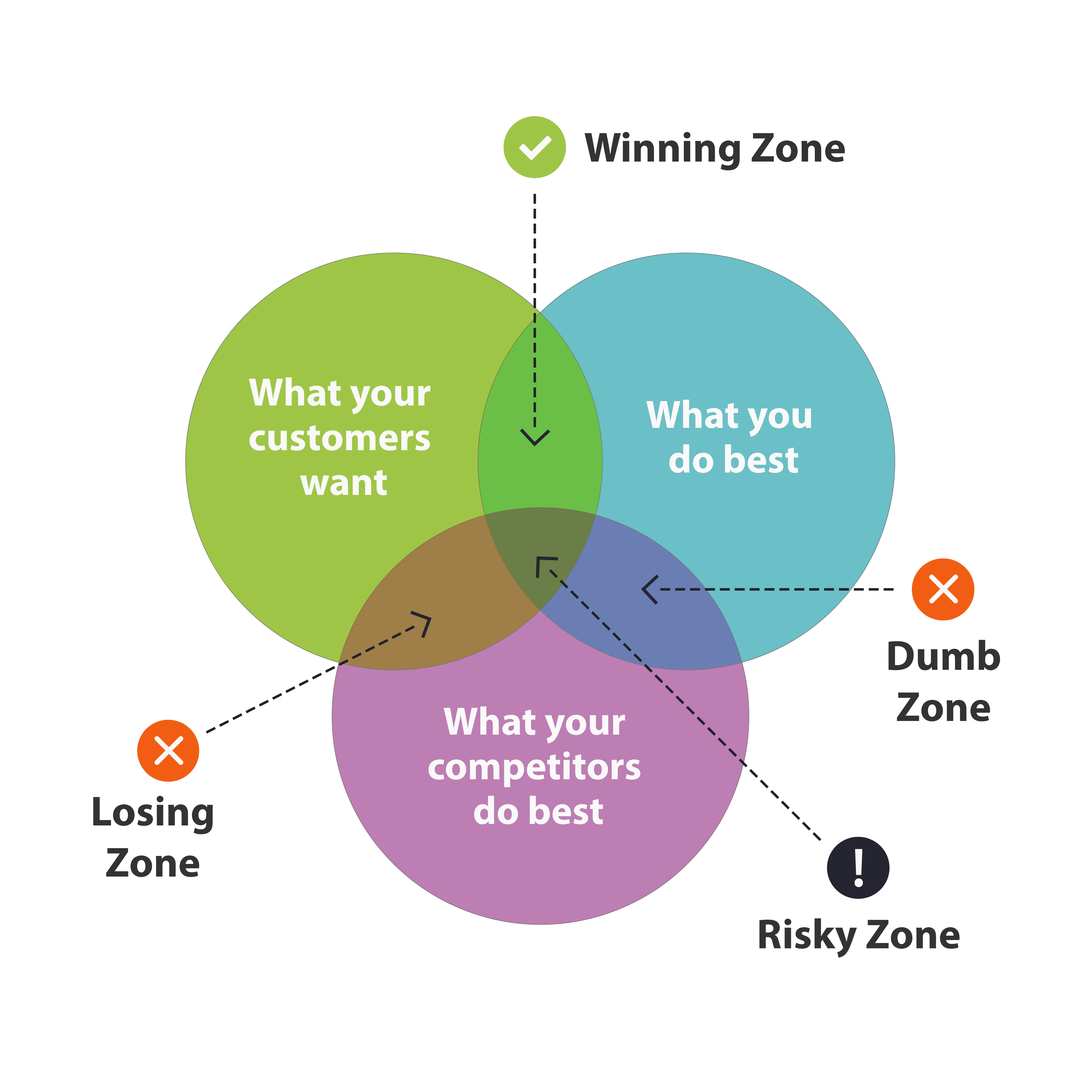 This is the winning position where your brand can maximise sales and growth.
Now, there's a lot of other stuff you need to do around this to figure out your value proposition, brand character, and what you 'stand for' in your target customer's world. This brand mapping and associated work is vital.
But you also need a way to roll all this into a short passage that helps everyone in your business understand exactly who your customers are and why they value what you do for them.
That's the brand positioning statement.
How do you create a brand positioning statement?
To be honest, there's no mystery or magic involved. It's a simple formula that captures the most significant information about your brand position. This can then be honed into something more pithy and powerful.
This is how Hubspot recommends you structure it:
"For [your target market] who [target market need], [your brand name] provides [main benefit that differentiates your offering from competitors] because [reason why target market should believe your differentiation statement.]"
OK, how about some real-world examples?
As they're not intended for public consumption, companies don't often share their brand positioning statements. But Meredith Hart, sales writer at Hubspot, helpfully offers some workshopped examples for well-known companies. So, how about this brand positioning statement example from Amazon?
"For consumers who want to purchase a wide range of products online with quick delivery, Amazon provides a one-stop online shopping site. Amazon sets itself apart from other online retailers with its customer obsession, passion for innovation, and commitment to operational excellence."
Or for Nike
"For athletes in need of high-quality, fashionable athletic wear, Nike provides customers with top-performing sports apparel and shoes made of the highest quality materials. Its products are the most advanced in the athletic apparel industry because of Nike's commitment to innovation and investment in the latest technologies."
You get the idea.
But contract manufacturing is different!
Yes, but as we explored above, the fundamentals of brand positioning still apply no matter what sector you are in. If you are going to be successful as a contract manufacturer your brand will still need to be positioned in the sweet spot where your customer needs, your competitor's weakness and your company's unique strength intersect.
Without this critical differentiation, contract manufacturing brands risk commoditisation and price wars that go nowhere.
The brand positioning statement helps everyone in your business appreciate what makes you different and how you should present your brand to the world. It contextualises your offering and tells your people why they should believe in your business.
What about a contract manufacturing brand positioning statement?
OK, here's a statement for a fictitious packaging company that is bringing uniquely sustainable technology to a mainstream market:
For FMCG food brands looking to package their products in the most cost-effective and environmentally friendly way, Wrap provides cutting-edge biodegradable packaging that is making sustainability part of everyday life.
Or what about a medical device contract manufacturer that offers end-to-end design to manufacturing services?
For medical device OEMS looking to bring products to market faster, Medcare offers end-to-end support including design, development, manufacture and regulatory support. In a world where supply chains can be fragmented and time to market can be slow, we accelerate the development and delivery of life-saving medical technology.
Don't forget to use it
Writing up the positioning statement is about distilling your brand strategy work into an easy-to-grasp, written passage that everyone can understand and rally behind.
When you're writing it, follow the formula, keep these best practice rules in mind and you won't go far wrong:
1. Make it punchy
Successful brand positioning statements are no longer than a paragraph, any more than that and you risk losing the attention of your target audience and diluting the key messages within it.
2. Make it unique and memorable
You should spend time crafting the wording of your statement to really resonate with your people. If you can, get a copywriter to polish the statement for you.
3. Express your core values
You need a bit of emotional punch to what you're writing. Remember what your brand 'stands for' in the sector and say it.
4. Say what your brand delivers for your customers
A great brand positioning statement starts with your customers. Understand the unique value you bring to them and clearly articulate it.
5. Explain why your brand is different
What are the 'reasons to believe' the claims you make for your brand? Evidence how you are different from your competitors.
6. Make it accessible
It's no good writing a killer statement and letting it languish unused. Share it widely and internally. Use it as a validation tool for all the marketing activity you plan. Remember that complexity is the enemy. Jargon doesn't help. So spend time crafting your words so it can be used at every level of your organisation to inspire and direct.
Summary
Crafting a world-beating brand positioning statement is like giving your brand its own unique superpower. It sets you apart from competitors, guides your team, and ensures consistent messaging across all marketing efforts.
By following a simple formula, expressing core values, and delivering clear benefits to your target audience, you can create a punchy and memorable statement that resonates with everyone in your organisation. So, go ahead and unleash your brand's superhero identity with an effective brand positioning statement that captivates your audience and propels your brand to new heights.